The bottom line: Sovereignty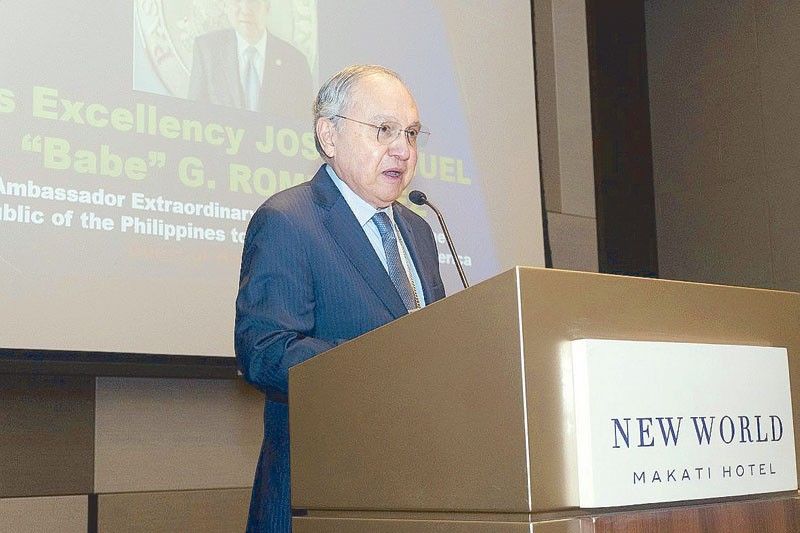 Whenever I am in Manila, I always find time to be with my fellow Rotarians at the Rotary Club of Manila (RCM). As I told RCM president Jack Rodriguez, it's hard to say "no" whenever they invite me to be the guest speaker.
Last week, I had the opportunity to engage with Rotarians not only from RCM but also from Japan when they asked me to speak on the current state of US-Philippines bilateral relations in light of President Duterte's decision to terminate the Visiting Forces Agreement (VFA).
As I told the audience, it's not really about the cancellation of Sen. Bato dela Rosa's US visa, although that is probably something that may have sparked it even more following the demand of some Democratic senators to release Sen. Leila de Lima who is facing drug charges. I gave the US senators status updates about the case, and told them that we have a justice system similar to what they have in the US. As such, only Philippine courts can decide on the case.
While the decision of the President to cancel the VFA may seem drastic to some people, the underlying issue is really sovereignty — something that the President is really passionate about, and rightly so. This is a paramount consideration in our foreign relations as we pursue an independent foreign policy wherein we are friends to all nations and enemies to none.
Moving forward, we have to focus on finding ways to maintain the special relationship between the two nations. We have to look at the big picture, keeping in mind that the VFA is not the be-all and end-all.
I will continue to engage with US legislators, the White House, the Pentagon and all other stakeholders to keep the relationship intact, knowing that there are many aspects in our bilateral relationship, among them trade and the economy, and most of all, the strong people-to-people ties with close to five million Filipino-Americans living in the US.
The challenge is to make sure that our country will have a credible defense posture to achieve real independence, and be able to stand up with all the other nations who believe in freedom and democracy.
In conclusion, I shared what President Manuel Quezon said during his sixth State of the Nation Address on Jan. 22, 1940:
"We hope for the best. We shall promote friendly relations with other nations and be mindful of their rights. We shall endeavor to protect and defend our national integrity and independence to the limit of our means… We cannot falter in the attainment of our long-cherished ideal. We must secure a place, however modest, in the concert of free nations."