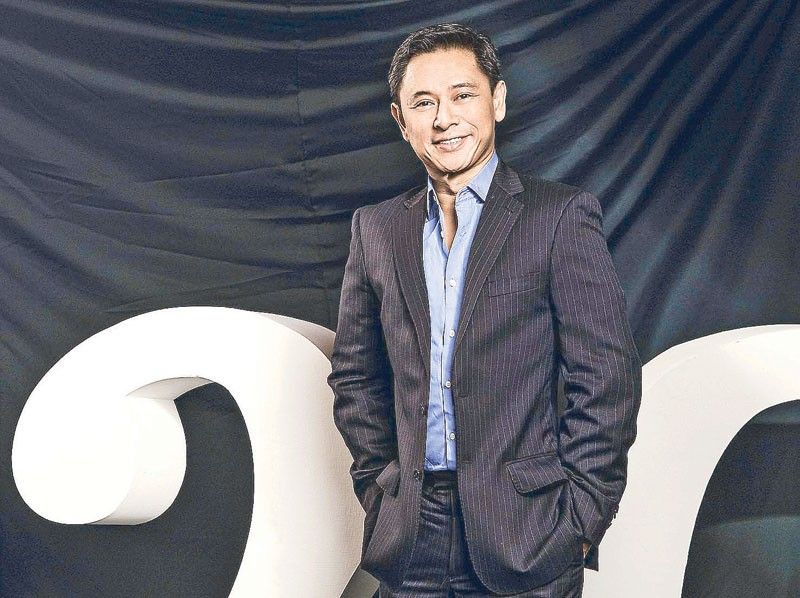 Sen. Juan Edgardo 'Sonny' Angara.
Mau Aguasin courtesy of PEOPLEASIA magazine
Whenever I would see the late Senate president Ed Angara, I would tell him that his son is a better and more handsome version of himself. Ed — who was a good friend of mine —would give a big smile every time, which goes to show just how proud he was of his son, Sen. Juan Edgardo "Sonny" Angara.
And he had every reason to be, because Sonny is able to stand on his own accomplishments. At 31, he was one of the youngest members in Congress and went on to finish three terms as representative, proving himself as a hardworking and prolific legislator who filed numerous bills of national importance that were subsequently enacted into law — for which he received the "Ten Outstanding Young Men" award in 2010.
When Sonny first ran as senator in 2013, he came to me, and I encouraged him to continue his work as a public servant. Even then, I knew that he would make it as a senator, having seen for myself the kind of charisma he exuded when he visited my office and our staff, especially the younger ones, gave him a very warm reception. Aside from his good looks, he has an amiable personality and excellent people skills that young voters readily connect with.
In fact, I wrote a column about Sonny where I mentioned that despite being the only boy in the family, he did not grow up spoiled or privileged and instead received "tough love" from his father who also set a very high standard for the young man.
I also told the young politician that I saw him as the enhanced and reinvented digital version of his father, much like the iPad that has become much improved and better over the years. While his dad focused primarily on education, Sonny took things further by championing job creation — pushing for the creation of high-paying jobs not only to benefit new graduates but also senior citizens.
While readily admitting that "Angara" is a political "name brand," Sonny has proven that he can stand on his own strength as an individual and as a lawmaker, always looking for ways to help improve the lives of Filipinos and empower them.
For instance, he worked for the enactment of Republic Act 10653 that raised the tax exemption for the 13th month pay from P30,000 to P82,000, which was heartily praised by the public. In his service as a lawmaker for close to two decades, he has authored and sponsored over 200 laws.
It's really no wonder why Sonny Angara has been chosen as one of the 2019 People of the Year awardees, joining an impressive list of extraordinary individuals whose stories serve as an inspiration to Filipinos. Sonny and the rest of the awardees are featured in the special edition of PeopleAsia magazine, and will be honored during the People of the Year awards night — one of the most prestigious events in the country that people look forward to every year. *