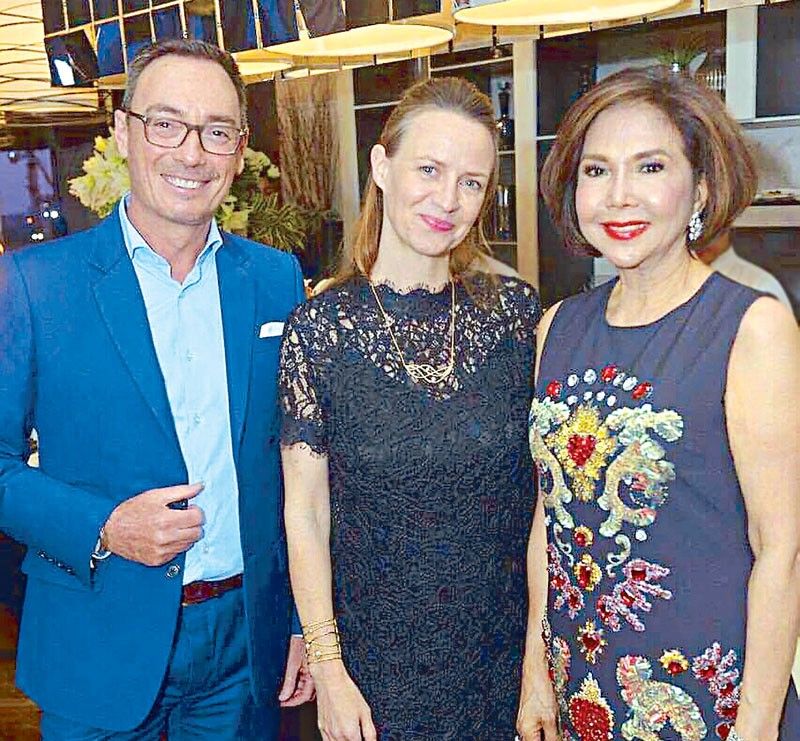 Misaki Monaco's Stephane and Axelle Alech with Monaco Consul General Fortune Ledesma.
Misaki Monaco is affordable luxury. A brand of jewelry that was centered on Akoya pearls, and had become a trusted and well-established travel retail brand. It is most popularly found in airports and carried by airlines on their in-flight magazines. From these beginnings, the brand grew, eventually changed ownership, and evolved. Such that now, the brand is represented in over 40 countries across 70 shops; and at last count, staying true to its roots, carried by over 30 airlines (including Air France, Lufthansa, Korean Air, Singapore Airlines, Qatar Airways, and, of course, Philippine Airlines).
There's a Misaki Monaco shop at the Shangri-La Plaza Mall, and a new one about to rise at Gateway Mall. And for this to have happened, and to better understand the evolution and global success of the brand, we have to discover a three-part story of dreaming, and of making dreams come true.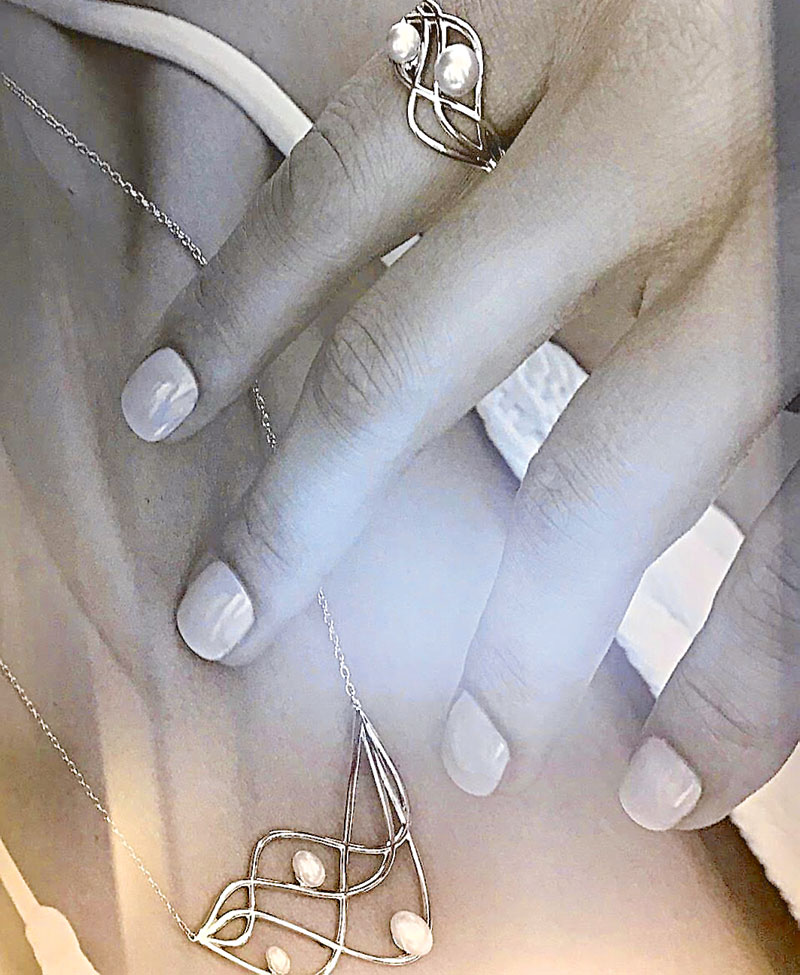 Misaki Monaco is known for crafting a more contemporary, innovative interpretation of classic pearl jewelry.
The first dream is one shared by a French photographer and the Japanese illustrator he fell in love with. Part of the ritual of this courtship was his gifting her with Japanese Akoya pearls, and the two deciding to create and design their own line of jewelry. This was way back in 1987, and the pipe dream was to reinterpret classic pearl jewelry. Considered stodgy, conservative, even old-fashioned, the vision was to inject dynamism, and make pearl jewelry hip, affordable, and appeal to the younger market. The two took the Japanese term for beautiful flower, and called the fruit of their dreams Misaki.
The second set of dreaming happened in 2014, as Stephane Alech, with wife Axelle, and their Alteal Group, realized a fervent business dream and acquired the jewelry brand, and formally rechristened it Misaki Monaco. They modernized the image of the brand, took steps to bring the brand beyond the airports and airlines by establishing brick-and-mortar stores, and forged a new artistic direction that utilizes stones and material beyond the pearls that had characterized the brand. With surprising diversity, the brand now uses both cultured pearls and crafted glass pearl beads, and the collections are modern and bolder than before. There's even a Misaki Fashion Jewelry Collection; and beyond the rings, bracelets, necklaces, and earrings, the brand has unique Misaki watches.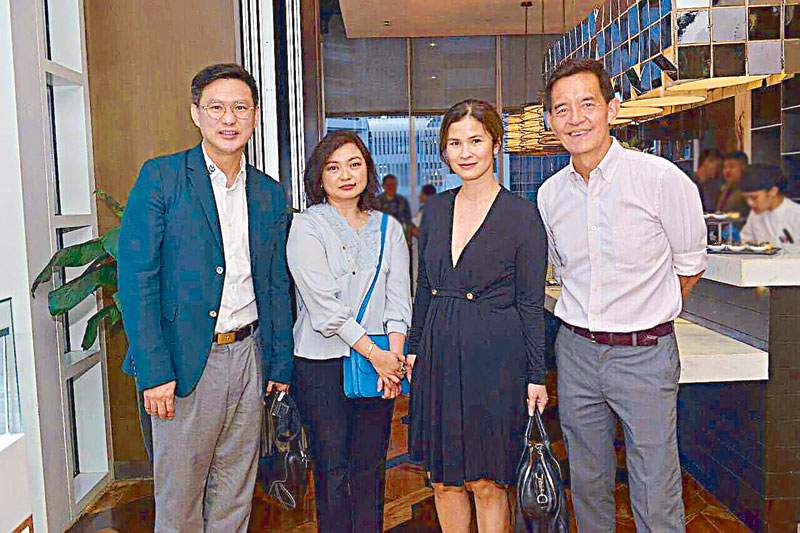 (From left) Steven Tan, Siena Yu, Mitch So and your writer.
The third dreamer in our story is Siena Yu, the sole distributor of Misaki Monaco here in the Philippines. With her children at university, and her husband in commodities trading and selling heavy machinery, Siena harbored a dream to go into retail. When a common friend introduced her to the Alechs, her dream was transformed into one of making what could only be availed of via in-flight catalogs, readily available for the discerning Filipino consumer. The first Misaki shop opened at the Shangri-La Plaza Mall a scant six months ago, and Siena has happily assumed the role of jewelry retailer. The familiarity with the brand and the attractive pricing have spelled success for Siena and Misaki Monaco here in Manila.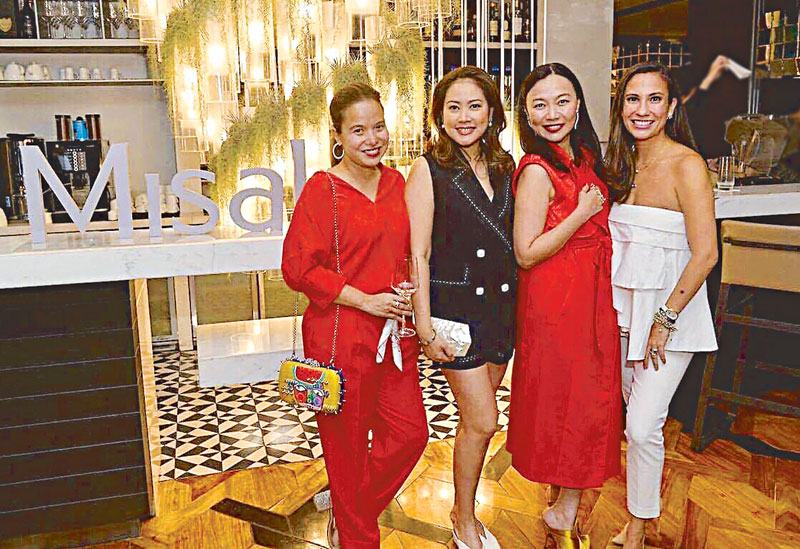 (From left) Patricia Echauz-Chilip, Vanessa Pastor-Ledesma, Beng Dee and Stephanie Zubiri-Crespi.
The brand is known for crafting a more contemporary, innovative interpretation of classic pearl jewelry. Its Spring/Summer 2019 Misaki Monaco Collection is inspired by the jazz standard Dream A Little Dream Of Me, evoking love, passion, romance, and dreamlike days — a perfect theme for the brand and the people behind it.