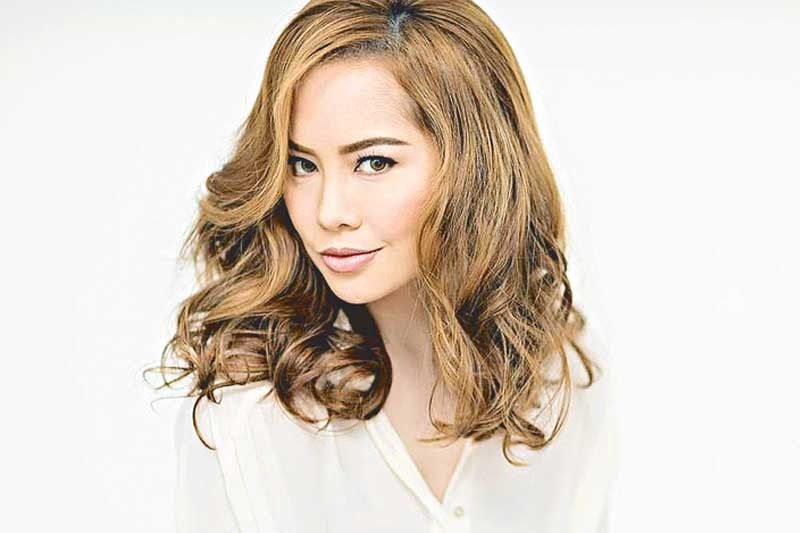 Shiela Valderrama-Martinez, one of the busiest of stage actresses today.
MANILA, Philippines — It's the age of the multi-hyphenate, when life can mean juggling a number of "career" balls, all of equal importance.
Shiela Valderrama-Martinez is no stranger to this multi-tasking existence, and it's one that she makes look effortless and delightful; belying the meticulous attention to detail, time management and prioritizing behind the easy-going facade.
And while she is mother to eight-year-old Simone, who seems to have been bitten by the same bug that got her mother and father, Lorenz Martinez, into the performing arts, Shiela is far from playing stereotypical stage mother. Instead, she relies on the yaya to accompany Simone to her ballet, gymnastics, piano lessons and singing gigs. For Shiela, as long as Simone is aware of the commitment, and enjoys these "excursions," they're fine to accept them. Shiela won't play perennial shadow or overbearing mother. She's seen too many of those in her lifetime in the theater, and promised herself to not turn into one of them.
It's in other aspects that Shiela is redefining the meaning of stage mother. At present, she is one of the busiest of musical theater actresses, she handles the export sales of the family-owned Marby's bread business, she is a hands-on mother to Simone, squeezes in concerts and performances, and by happy coincidence, finds that husband Lorenz, is also in the cast of most of her stage shows.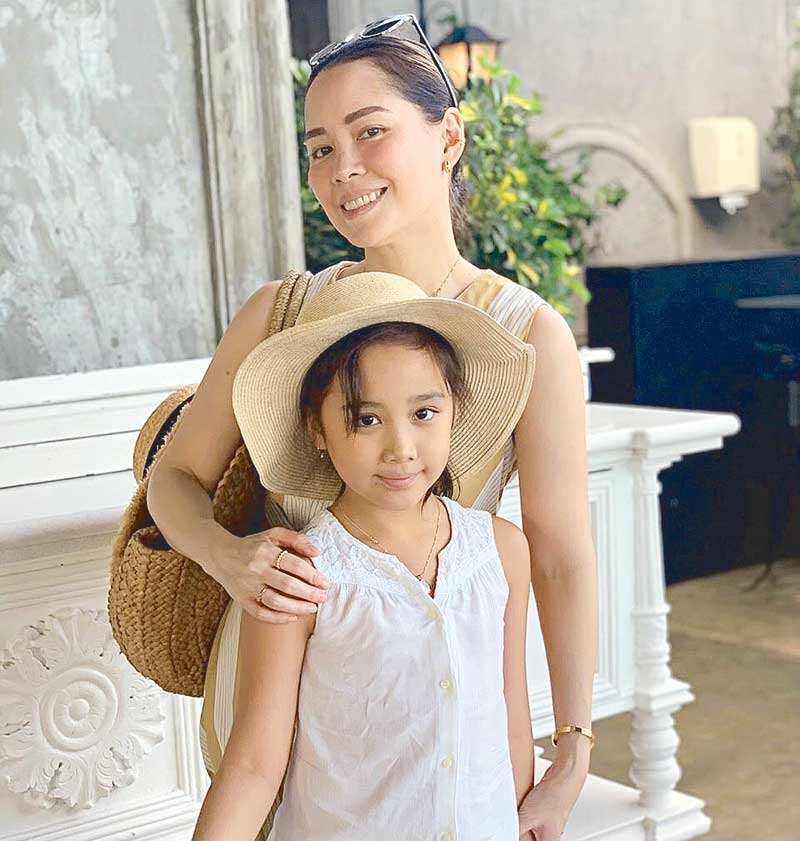 Shiela Valderrama-Martinez with her daughter Simone.
Just look at her schedule for the next few months. In July, both Binondo: A Tsinoy Musical and Our Lady of Guadalupe are having reruns, and she has major roles in the two. The Dani Girl fifth anniversary in August has her in the cast. And in September, for the Philippine Opera Company's 20th anniversary, they're staging Sondheim's Passion, and she plays Fosca. Repertory Children's Theater is staging original material for the first time with Adarna, and she's in the cast as well. And all the way to November, she's channeling Donna Summer in Resorts World's Disco Glam.
I joked about whether it's ever happened that she finds her mind still on one role, and she's in costume for another one. "Knocking on wood," she laughed and made the analogy of how it's more like school — review week is similar to rehearsals for the different plays, and exam week is her performing dates. Different subjects are like the different plays, so it's more about your frame of mind, and that's how you attack these diverse plays when they're happening around one time period.
As the export sales head of Marby's, Shiela can talk sales figures, export restrictions, and how business has been brisk as Asian stores proliferate around the world. Whether in Europe, the US, or the Middle East, Marby's biscuits and lumpia wrappers enjoy rising demand. She explains how the shelf life of their bread don't make them primed for export.
Asking Shiela what her dream roles are, she mentions there are still Mary Magdalene in Jesus Christ Superstar, Satine in Moulin Rouge, and Evita. These are roles she still hasn't essayed; and she would love to work with Tanghalang Pilipino and Dulaang UP.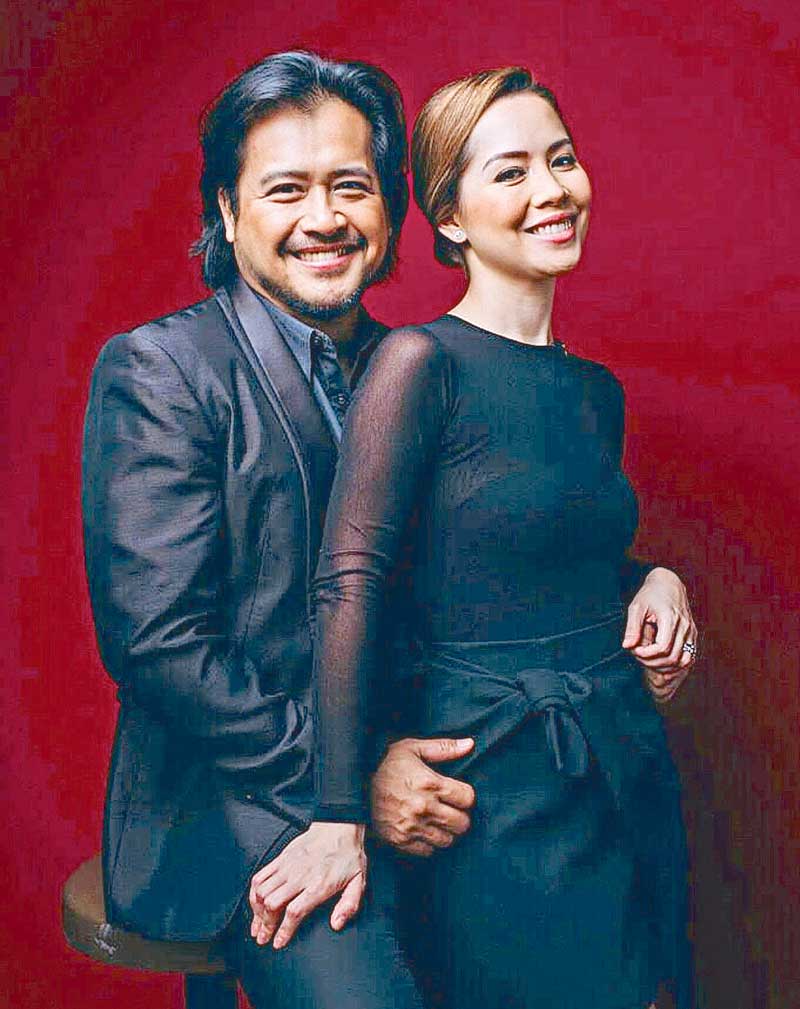 The theater couple, Lorenz Martinez and Shiela Valderrama-Martinez.
Shiela feels she's in her happy place in the industry now. Asking her to define that place, she revealingly mentions how one aspect of defining this is that now, when it comes to casting, she's no longer being changed for someone more popular or mainstream.
I've been to events where personalities are introduced as "Chef Mom" or "Blogger Mom" but what Shiela has accomplished and continues to maintain, is "Stage Mom" of a different order. She's wearing her different "hats" with panache and distinction.