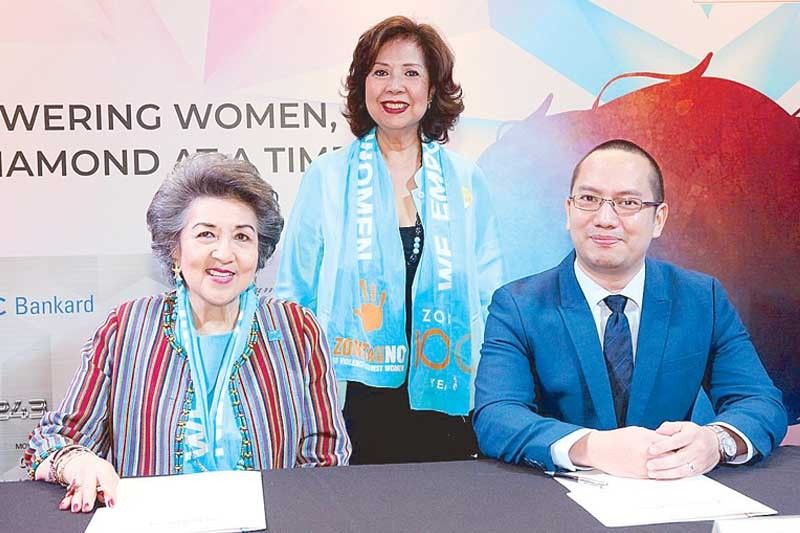 (Seated) Zonta Club of Makati & Environs president Maritess Pineda and RCBC Bankard president and CEO Simon Javier Calasanz; (standing) Zonta International president Olivia Ferry.
Photos by BERNARDO BATUIGAS
'A better world for women is a better world for all'
MANILA, Philippines — RCBC Bankard and Zonta International are organizations that share a vision to improve marginalized communities and women in the Philippines. They recently forged a partnership to help elevate and prevent abuse against women.
The RCBC Bankard's Diamond Mastercard recently signed up Zonta International to be a partner in its Most Flexible Rewards Program. With this partnership, cardholders will be able to donate the peso value of their rewards points to Zonta International, thereby supporting the noble projects of the organization.
RCBC Bankard first vice president Angela Mirasol said there are still millions of rewards points waiting to be redeemed. She urged the cardholders to donate their rewards points instead to Zonta International by calling the customer service hotline at 888-1888.
In line with the two organizations' advocacy, they will present two shows of Beautiful: The Carole King Musical at the Meralco Theater in Pasig City on June 16, Sunday, 2 p.m., and June 22, Saturday, 8 p.m. The credit card company offers 10-percent discount for its cardholders on show tickets while 15-percent discount for its Diamond cardholders.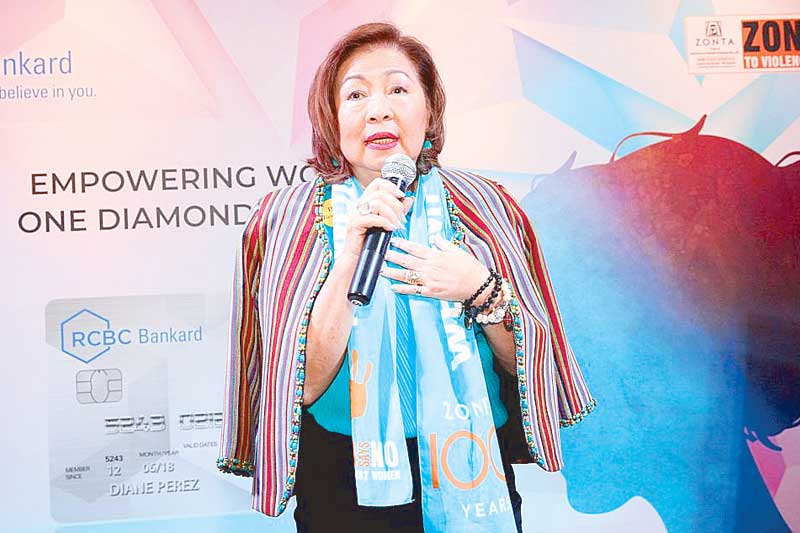 Zonta Club of Makati-Ayala immediate past president and project chair Rita Dy.
"We chose Beautiful: The Carole King Musical because it is a story of women empowerment. Proceeds of the show will go to the Zonta International endowment fund, which will help the organization continue its work for years to come," says Zonta Club of Makati-Ayala immediate past president and project chair Rita Dy.
In addition, Marco Polo Ortigas offers a 20-percent discount on food and beverage purchases and special room overnight room rate of P5,200 for superior rooms for ticketholders on the selected dates.
Zonta International, which will soon celebrate its 100th anniversary in November, is a service organization dedicated to working for a better world for women because it believes that "a better world for women is a better world for all."
(For tickets of Beautiful: The Carole King Musical, call Ticketworld at 891-9999.)