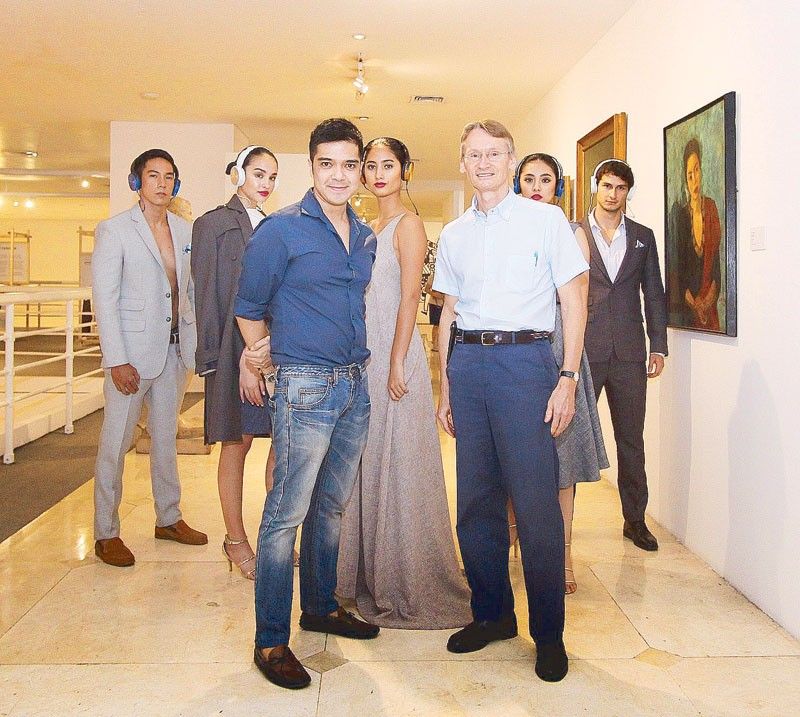 Ryan Madamba and Swedish Ambassador Harald Fries with models wearing Madamba's fashion collection.
Have you ever wondered how your clothes can affect the environment? This was what "Volvo Fika Talks: Fashion Revolution" wanted designers and consumers to be more conscious about.
"The awareness that we must stop producing and consuming clothing without consideration for the adverse environmental footprints is taking hold," said Swedish Ambassador Harald Fries. "The fashion industry is in a much-needed fundamental change."
Co-presented by Volvo Cars Philippines, the Metropolitan Museum of Manila and the Embassy of Sweden in Manila, the first-ever "Volvo Fika Talks: Fashion Revolution" reaffirms the same vision behind the "Fashion Revolution: The Future of Textiles" exhibit launched last January: to promote sustainable fashion worldwide.
Held recently at the Metropolitan Museum of Manila, the Fika Talks, inspired by the concept of fika in Swedish culture that means "to have a coffee break," invited a distinguished panel, composed of Ambassador Fries, University of the Philippines Department of Clothing, Textiles and Interior Design professor Kristyn Caragay, fashion designer Ryan Madamba and H&M Philippines head of communications and press Dan Mejia.
Included in the discussion were the dangers of "fast fashion," a trend among mass-market retailers, which produces clothing at a rapid rate for a much cheaper price.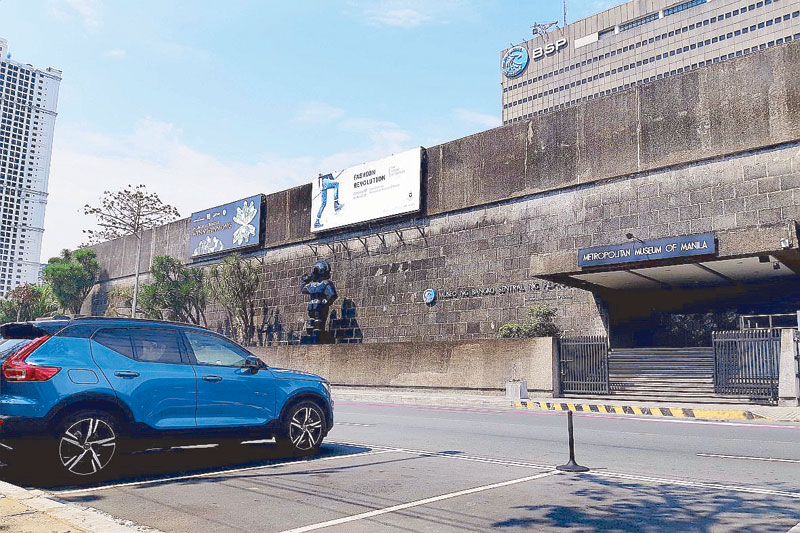 Volvo XC40 at the Metropolitan Museum of Manila.
To go against this, Swedish brands, such as Houdini sportswear, Tierra and BabyBjörn, have started to incorporate environment-friendly business practices.
"The aim of (the circular) business model is that all phases of a garment's life cycle, from the choice of materials and design to production, transport, distribution, consumption, care and reuse will be integrated with as little adverse environmental impact as possible," added the ambassador.
Among the Swedish brands at the exhibit was H&M, which showcased the H&M Conscious Collection Spring 2019.
Mejia also noted that Filipinos are "naturally, very sustainability-minded." He explained: "We don't want to throw things away. We either give them to someone else or turn them into something else. The difference right now is that we know more. We know that doing things manually is not enough. We need to innovate."
"You have so many great designers working on saluyot, abaka, and making sure that the piña is not as brittle, and putting in and weaving in certain materials," says Madamba, who modernized the use of Ilocos region-based textile Abel Iloco. "These are the things that Filipinos are more knowledgeable about."
For Volvo, the event was part of the Swedish carmaker's commitment to its core values of safety, quality and care for the environment. Guided by omtanke, a Swedish word that means "consideration" or "to think again," Volvo continues to be an active supporter of the Sustainable Development Goals set by the United Nations General Assembly.
(The Fashion Revolution: The Future of Textiles exhibit at the Metropolitan Museum of Manila is extended until May 23.)