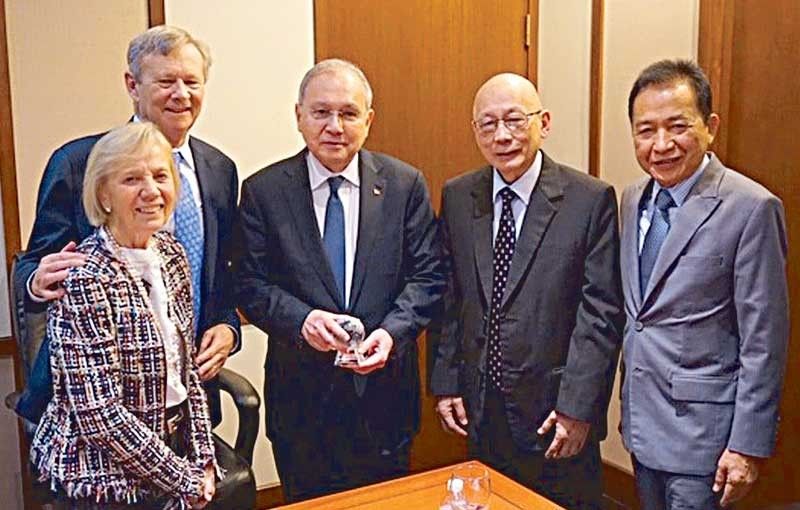 With Kathy and Bill Magee and Operation Smile Philippines' Bobby Manzano and Angel Mojica.
Changing lives one smile at a time
When Dr. Bill Magee and his wife Kathy traveled to Naga City in 1982 with a volunteer medical group to operate on children with cleft conditions and facial deformities, little did they know that the mission would give birth to Operation Smile, one of the largest volunteer-based medical organizations that would transform the lives of hundreds of thousands of children.
Today, Operation Smile (OpSmile) has established its presence in 60 countries and developed an international network of thousands of credentialed medical volunteers from over 80 countries, dedicating their time and services to help improve the lives of children. In the last 35 years, the medical charity has provided more than 240,000 surgeries for children and young adults born with cleft lip, cleft palate and other facial deformities.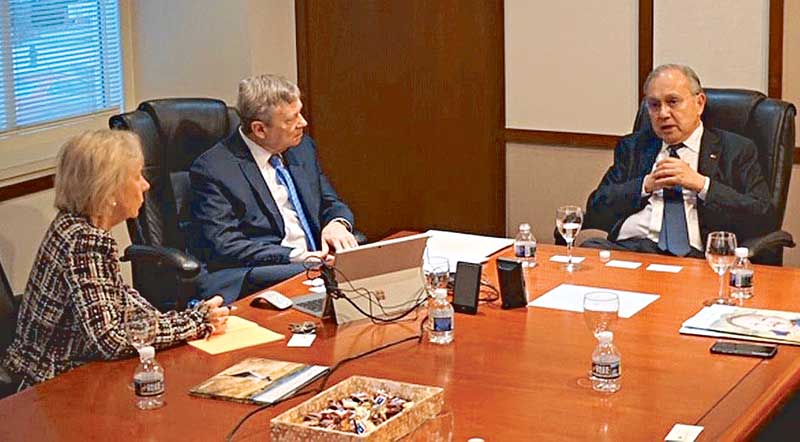 Kathy and Bill Magee explain the charity organization's life-changing mission.
I had the opportunity to meet Magee, a plastic and craniofacial surgeon, and Kathy, a nurse, when they paid a courtesy call at the Philippine Embassy in Washington, D.C. Joining the couple were Operation Smile Philippines country director of development Bobby Manzano, executive director Angel Mojica, and the rest of the leadership of Operation Smile.
It was very encouraging to hear about the work of the organization that could be described as "born in the Philippines to American parents," highlighting once again the special bond that exists between the Philippines and the US.
According to Magee, OpSmile is at a "magic moment of opportunity" to advance infrastructure and build upon the 36-year relationship with the Philippines to create something the world is anxious to see, with the World Health Organization having put forth sustainable development goals that include safe surgery as a platform.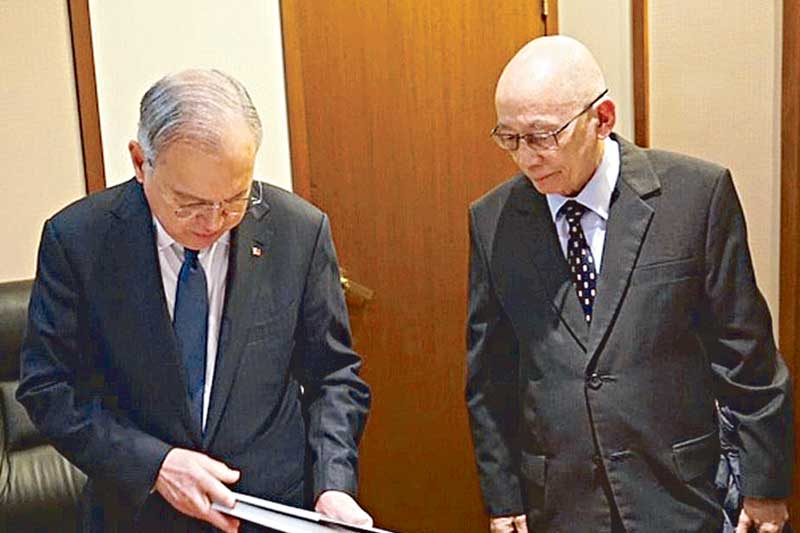 Receiving the coffee table book The World Journey of Smiles from Bobby Manzano.
"Operation Smile is in a great position to expand its efforts alongside the talent that already exists in the Philippines," says Magee, adding that they hope to open doors for other countries to replicate their efforts as they continue to develop model programs and demonstrate excellence through educational centers.
Magee shared that there are tens of thousands of Filipino children who require reconstructive surgery, with an estimated 4,500 Filipino children born with cleft every year. Children born with cleft conditions may suffer from speech difficulties, or worse, experience social isolation and bullying. But in as little as 45 minutes of free, safe surgery provided by Operation Smile and its dedicated medical volunteers, the life of a child can be changed forever as he or she receives the gift of smile.