Approaching a half-century of dancing
February 24, 2019 | 12:00am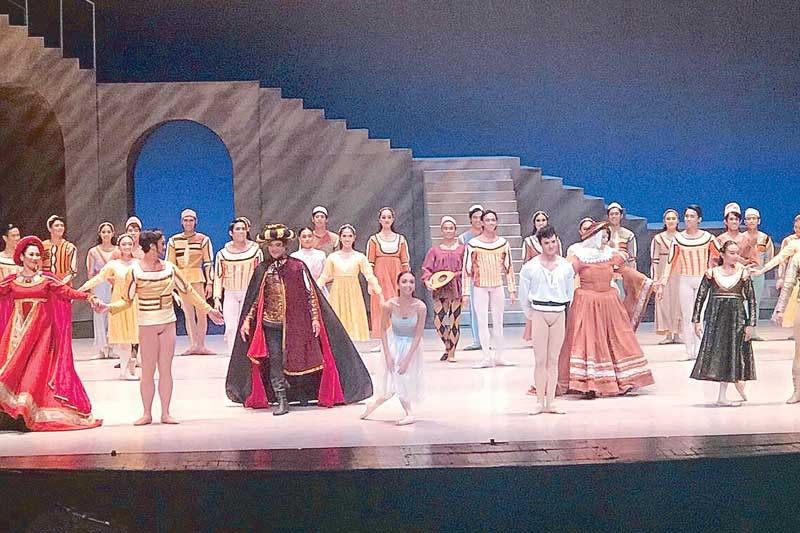 Now on its 49th season at the Cultural Center of the Philippines (CCP), resident dance company Ballet Philippines just completed its penultimate offering of the season, the romantic Romeo & Juliet.
And for those who got to catch this wonderfully staged classical piece, it was a vivid reminder of how ballet is a theatrical spectacle, a showcase of physical skills and can be as relevant today as it's ever been.
With National Artist for Dance Alice Reyes back at the helm as artistic director, a position she occupied when the company was founded in 1969, there is a special element of coming full circle. And there will definitely be something poetic about this later in the year, as the company ushers in its 50th year.
Choreographed by Alice Reyes, this Romeo & Juliet, with the Prokofiev musical score, utilized sets originally designed by the late National Artist for Theater and Design Salvador Bernal. And what magnificent sets they were, making full use of the width, height and depth of the CCP stage. More than just about the soloists or main protagonists, the choreography of Alice Reyes makes the whole company shine, time and time again. And I loved how playful and whimsical she could be in the midst of all the forbidden love and somber tragedy this story is known for.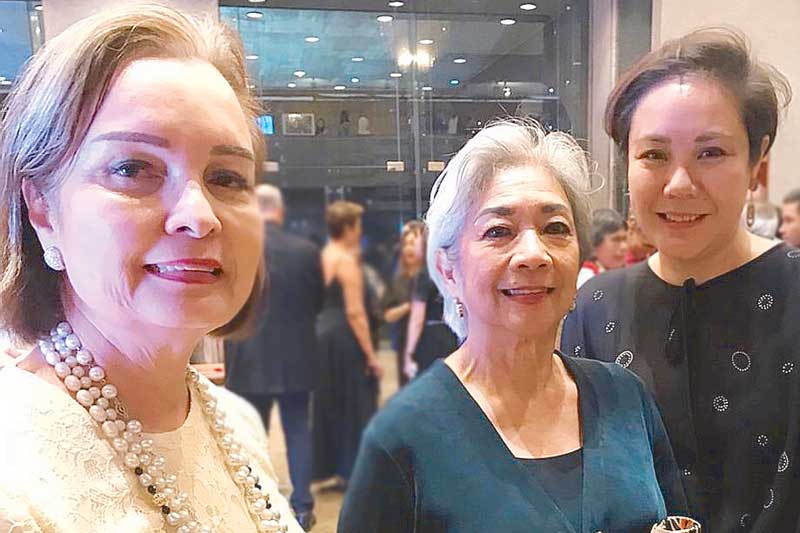 Margie Moran-Floirendo, National Artist for Dance Alice Reyes and Amanda Luym at the CCP.
With Denise Parungao taking on Juliet and guest artist Joseph Gatti as Romeo, it was uncanny how, without the benefit of lines or verse but only through movement, gestures and dance, we completely understood how this was that inevitable love at first sight. And how, despite family and convention, these young lovers would not be denied their moment, no matter how fleeting it would prove to be.
With Tales of the Manuvu on March 22, the 49th season will come to a close. And while that will obviously be a show to look out for, one can't help but be excited about the prospect of the 50th season fast approaching.
Alice Reyes is credited with having created a modern dance idiom that is distinctly Filipino. And now, as artistic director, she's exhibited an uncanny sense of mixing the classics and favorites with the more homegrown and contemporary. Announcements should be forthcoming, but I hear productions such as Swan Lake, Rama Hari, Cinderella and A Midsummer Night's Dream will form part of the program of what should be their glorious 50th.
Bring it on!