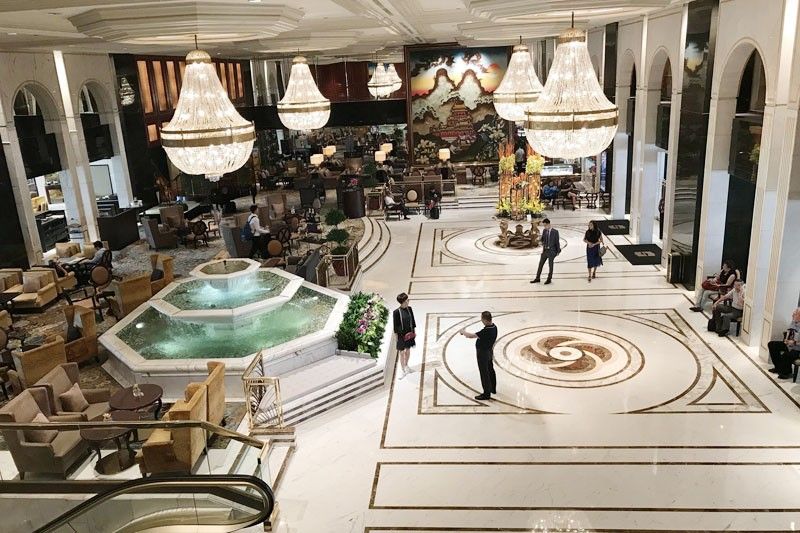 The majestic Kowloon Shangri-La lobby.
Tsim Sha Tsui's found horizon: Kowloon revisited
When one mentions Lost Horizon, one will either remember the 1933 James Hilton novel, Frank Capra's 1937 film adaptation, or the musical film remake directed by Charles Jarrott in 1973.
But almost universally, one will associate Lost Horizon with popularizing the idea of Shangri-La, the fictional utopia found in the mountains of Tibet. For those into historical trivia, Franklin Roosevelt even named his Maryland Presidential retreat Shangri-La, since rechristened as Camp David. And thanks to the popularity of the concept, nowadays, we don't have to fly to Tibet to find our little pockets of Shangri-La. Hotels and malls bearing that name have sprouted in select places across the globe.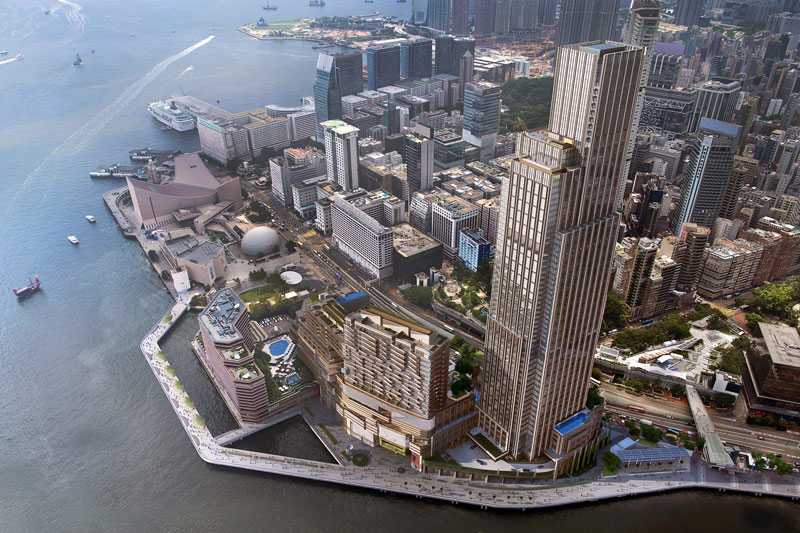 An artist's depiction of Victoria Dockside at Tsim Sha Tsui Promenade.
Nestled by the Tsim Sha Tsui Promenade is the "grande dame" of the Hong Kong Shangri-La Hotels, the Kowloon Shangri-La. It's now 37 years old but feels like a reinvigorated, spry youngster, thanks to the rapid regeneration of the Promenade and Avenue of Stars that has been going on, and set to be completed by the middle of 2019. This redevelopment is centered around the Victoria Dockside, where Adrian Cheng of New World Development is expanding on his Mody Road K11 Mall success by creating a whole complex, with the K11 Atelier office space already open for occupancy. The K11 ethos combines art and design in a big way with commercial and office considerations, and has paved the way for "malls with an artistic conscience." Victoria Dockside will eventually be a three-million-square-feet art and design district on what used to be the historic Holt's Wharf.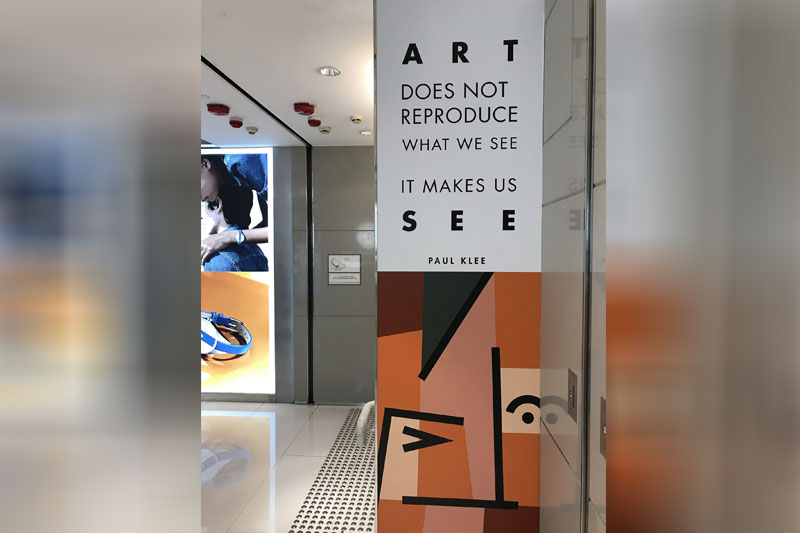 A typical K11 Mall corner, where art is part of lifestyle.
As for the Kowloon Shangri-La, don't be fooled by its maturity or Old School splendor, the rooms and amenities are as up-to-date as any other luxury hotel in the city; including a free mobile for local use in every room.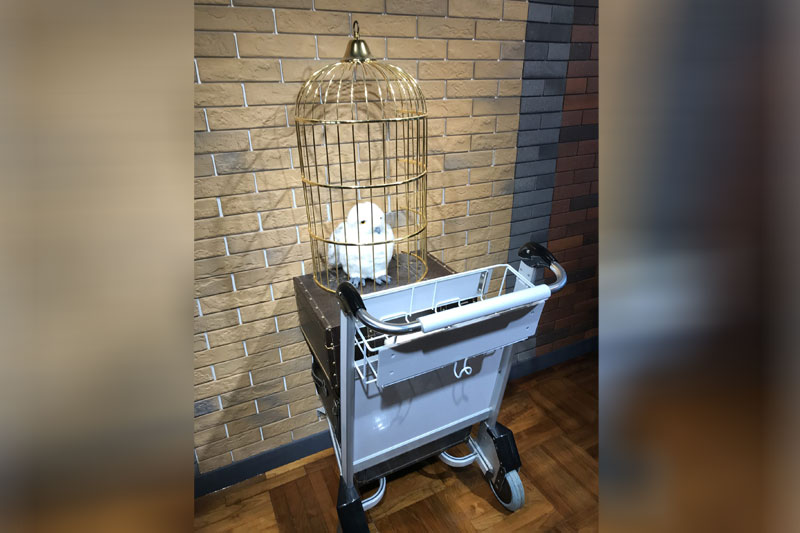 At 9 3/4 Cafe. Pretend to push the cart, and have a friend snap the photo.
And dining at the Kowloon Shangri-La has never been more exciting. At Angelini, the Italian restaurant with a view to die for, I had a chance to sample its Summer Truffle Menu, which is truly excellent. Shang Palace can rival the likes of Mott 32 in terms of uplifting Chinese cuisine into something more contemporary, and adventurous in terms of taste and presentation. Nadaman is still one of the go-to eating establishments when one has a yen for Japanese cuisine. And the breakfast buffet at the second-floor Café Kool has everything you could wish for to get your day started off on the right foot — there's even Häagen Dazs ice cream and sorbets served in the morning!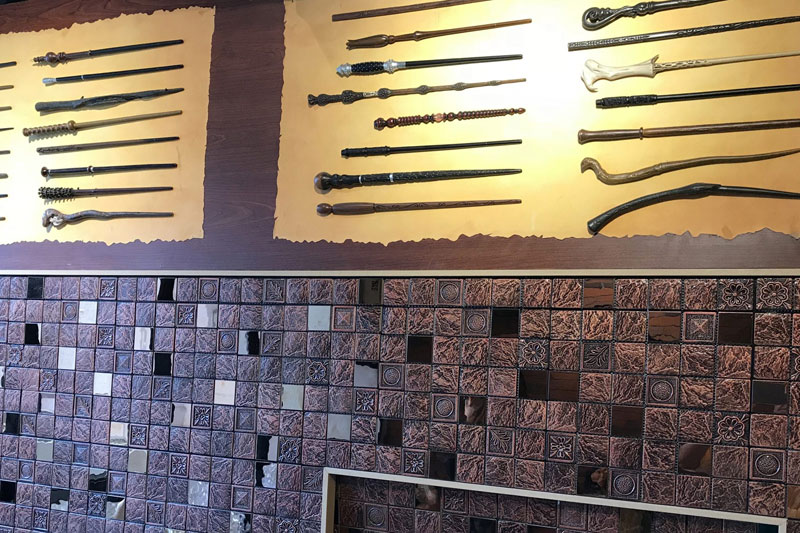 At 9 3/4 Cafe, the Wall of Wand-ers.
And on the Kowloon side, if you're a Harry Potter fan, you must have heard of 9 3/4 Cafe. It's situated in the Mong Kok district, and is really a little shrine turned into a fourth floor coffee shop created by some Hong Kong entrepreneur who must have been a Potterhead through and through. It is not sanctioned by Warner or JK Rowling; and is more like a fanatic's pipe dream come true. Filled with collectibles and Potter motifs, it is fun; but be forewarned not to expect too much, or think the Western food will be great — more than anything, it's a wonderful little spot of Instagram heaven.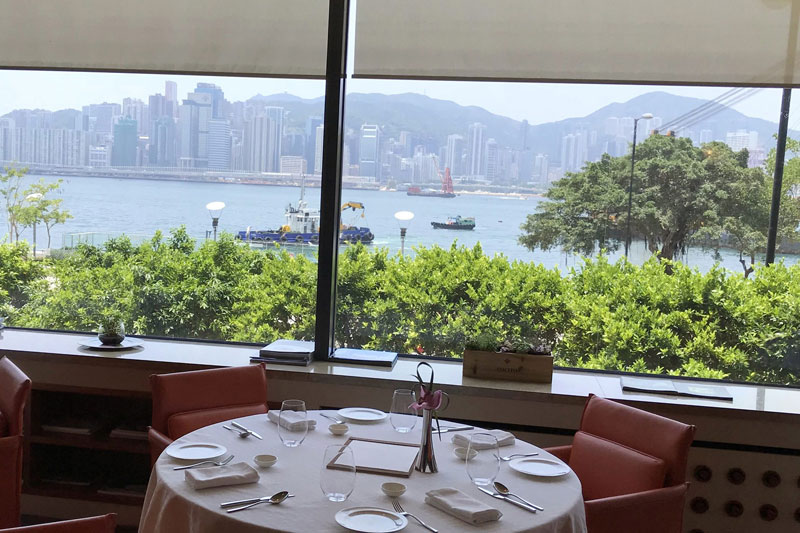 Angelini, the restaurant with a view of the Hong Kong skyline.
So Tsim Sha Tsui is undergoing a major face lift that will soon give the district and the Promenade a brand-new sheen. You can see it happening right now, as some areas of Victoria Dockside are already open to the public. It's an exciting time, with so much on the horizon.