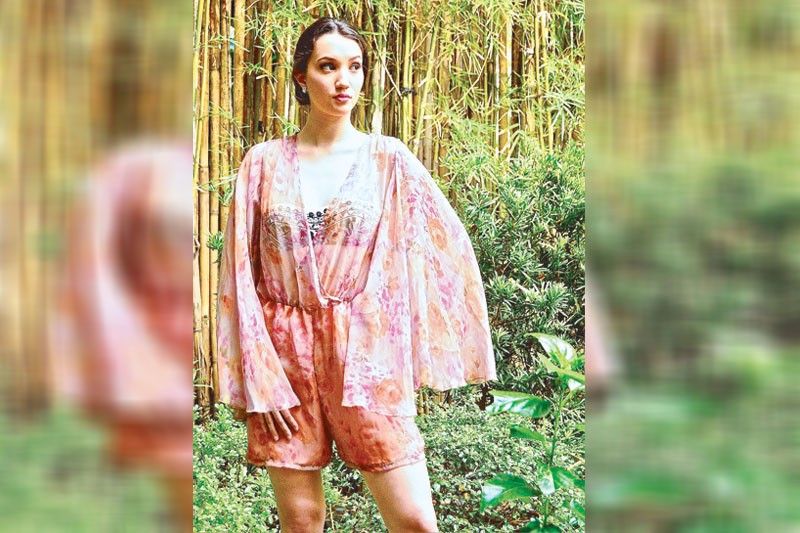 AURORA. Romper with bell sleeves.
It was Zaphire Hubog-O'Sullivan's frequent visits to her beach house at Punta Fuego in Nasugbu, Batangas that got her thinking about creating a line of cover-ups. A confirmed sun worshipper, Zaphire would spend hours communing with the rhythmic waves and enveloping sand.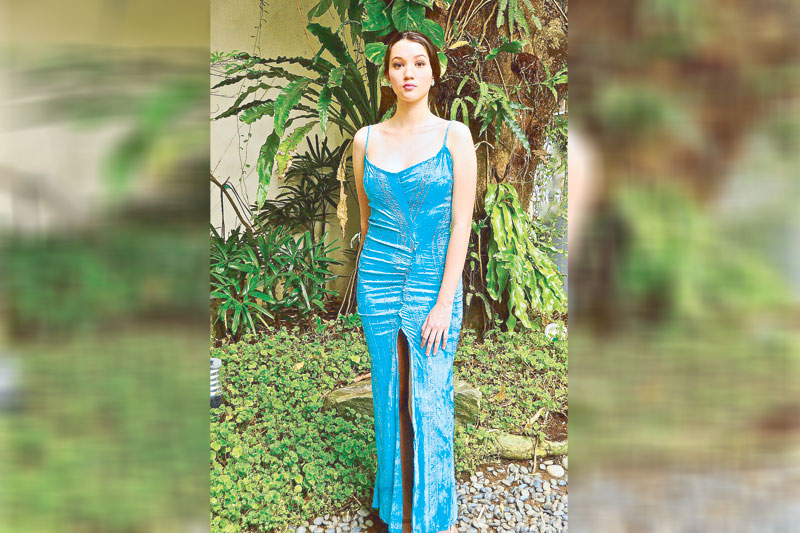 HYACINTH. Maxi dress with a slit.
A former Karilagan model and singer, Zaphire always had a natural flair for the dramatic and saw no reason why she could not translate her theatrical aesthetic in the form of beachwear.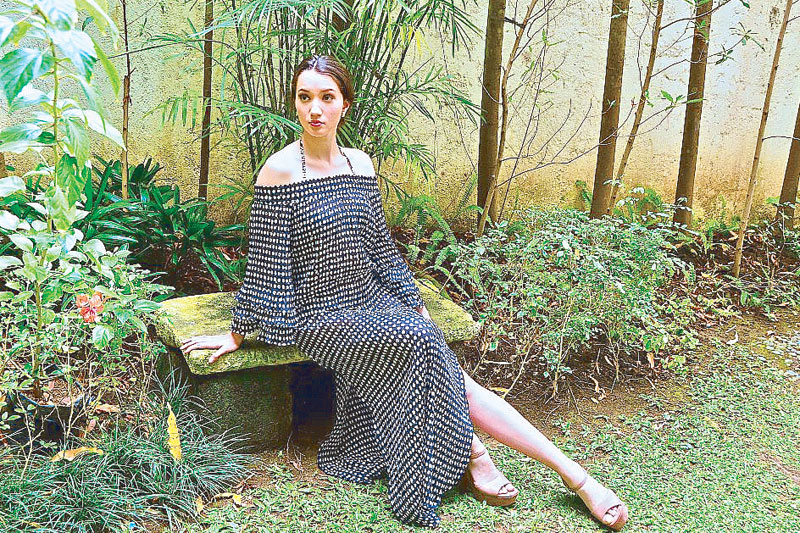 ZOE. Pleated off-shoulder maxi dress with side slits and ruffled sleeves.
"It always occurred to me that most women would always scramble for something to cover themselves with after a jaunt at the beach or in their pools. More often than not, they end up simply wrapping a towel around their torsos," Zaphire said. "I then asked myself what I would like to wear if I had to socialize over lunch or dinner while at my rest house or at the beach. Would I simply wear a towel or a robe? Certainly not!"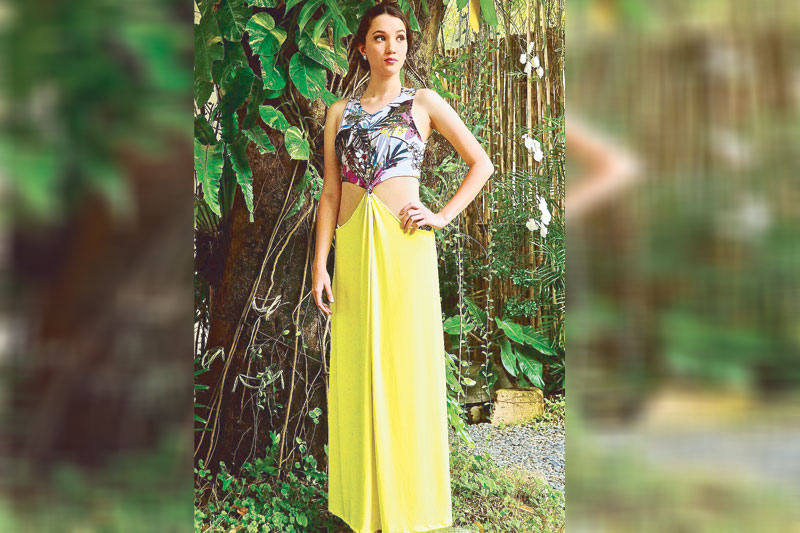 CAMELLIA. Maxi dress with cut-out side, knot in the front and a bias skirt.
Zaphire decided to use soft materials in dramatic hues. She opted for silhouettes that skimmed the body. The result is a beachwear cover-up collection that would appeal to both the young and older beach bather.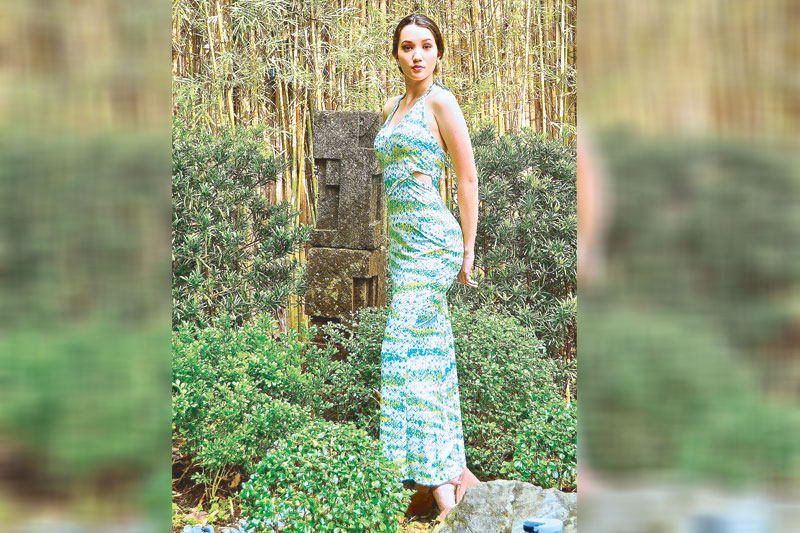 MARCELINE. Ocean color halterneck maxi dress with peephole on sides and back.
When asked to share fashion tips, the bubbly designer shared, "Fashion is an attitude and a lifestyle that reflect the wearer's personality. So always find a piece that expresses who you are. Also, in this age of fast fashion, styles can come and go. If you are building a wardrobe, you will most likely want to collect items that last for a very long time. My advice would be to avoid being too trendy. Look for classic styles that are made with quality materials and workmanship. Clothes do not necessarily have to be expensive to be of sound value."