Benji Reyes' Tahanan of love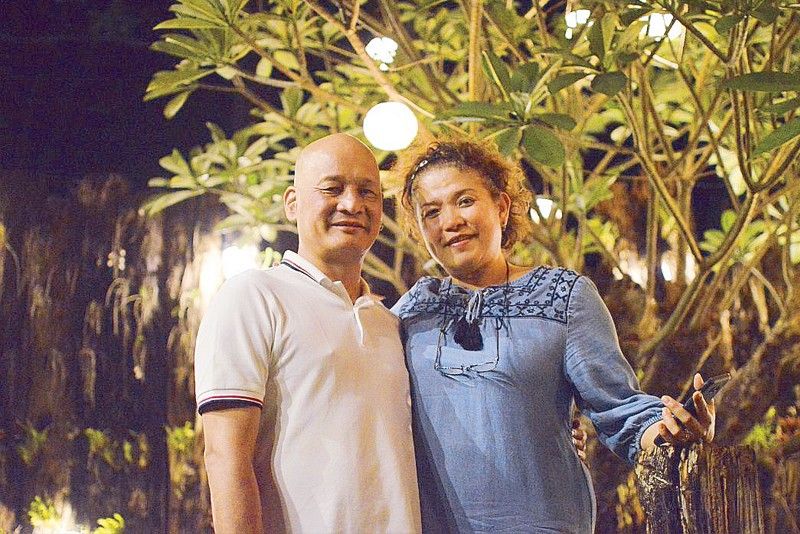 Benji Reyes is a very special artist, born with a strong spirit and an incredible God-given talent. He is a wood sculptor, furniture designer, design consultant and a craftsman whose bare hands have produced the most unique and lasting artworks. Most sought-after and respected he is as an artist, so revered are his exceptional creations that some pieces are already pre-committed and sold to loyal collectors even before they are made.
A Filipino through and through, Benji likes to play with Tagalog words through the catchy titles he gives his famous furniture pieces. He coined Juan Tamad for his lounger, which is an ingenius take on the La-Z Boy. His extremely comfortable chairs are called Salumpuwit because he created grooves that are oh-so-smooth and soothing on the butt. No joke! Meanwhile, his romantic love seats are called Kasintahan.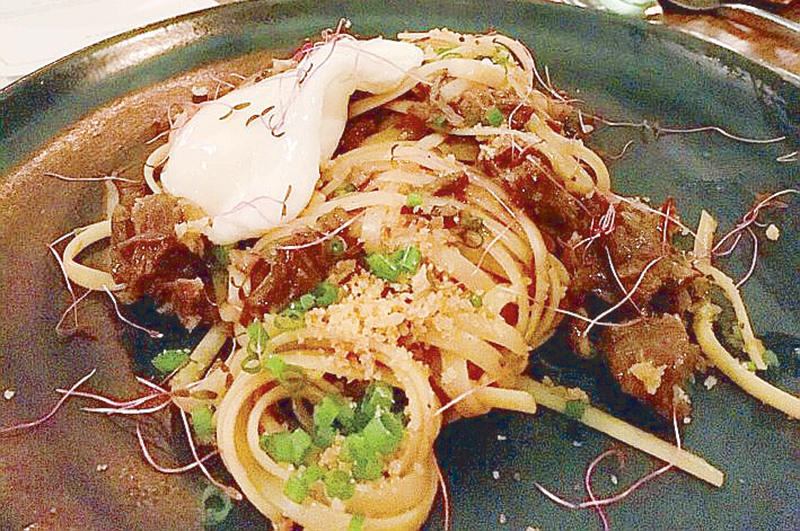 Tahanan Bistro's braised beef brisket linguini.
The passionate artist's greatest masterpiece, however, is one that is not for sale but for keeps as he lovingly calls it Tahanan. A stunning four-story structure built incredibly so into a sloping cliff in the verdant hills of Lores Farm Subdivision in Antipolo is a gift of love to his family.
When he talks about his family home, his eyes light up. "It's my wife and daughters' house. I just live here," says this kind and humble man who designed and built the house with his own hands using a collection of Filipino hardwood, all of them recycled. Even for its roof, he used recycled tiles. He planted more hardy trees on the slope of the property. From his upper balcony, he is welcomed by chirping birds and the sound of water echoing from a river gorge below.
Benji's wife Carina, his beloved who stood by his side through his early struggles as an artist, fondly recalls their eventful life together. They lived in a bodega where he made furniture from discarded old wood. Today, he has a beautiful workshop and gallery right there in Tahanan. When asked about her home, she says, "This house is full of happy memories. When our two daughters Eena and Keesha were much younger, we preferred to host their friends here at home rather than let them go out. We built them a pool to enjoy with their barkada." Their exquiste-looking kitchen was always open to prepare hearty snacks and meals for the hungry ones. Carina fondly recalls how one of their friends came over to meet up on the way to a resort outing. When the gate was opened, their friend thought this was already the resort and wanted to stay.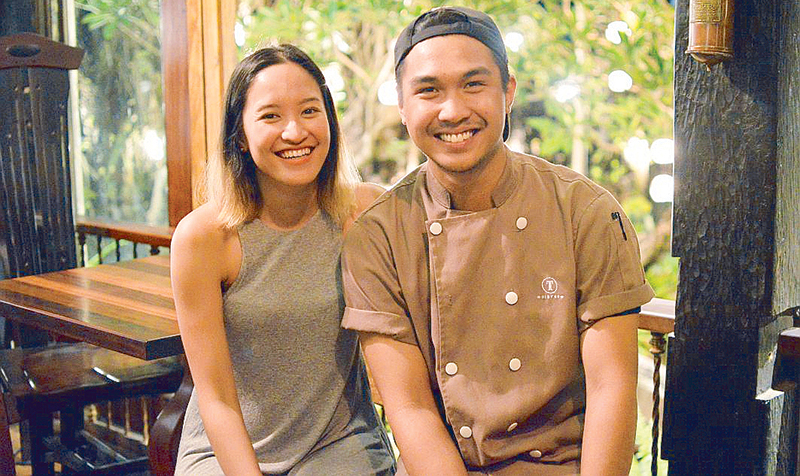 Keesha Reyes and chef Kevin Tuason.
My brother Mark, who is president of the Lores Farm Subdivison Homeowners Association, and Benji, who is vice president, work so well together. They have become good friends through the years. Benji has become design consultant for Mark's summer house and events place. "He is so generous with his talent, so enjoyable to work especially when we have meetings in Tahanan," says Mark who fell in love with the place.
One day, Benji's second daughter Keesha, who completed her studies in Australia, thought of putting up a special by-reservation-only restaurant. She had her eye on their upper dining room surrounded by koi ponds, the most picturesque part of the house. Her college sweetheart, now her fiance, Kevin Tuason is a gifted chef who, after graduating from the Ateneo, studied at the culinary school Academia International and worked in the restaurant industry also in Melbourne. Together, they were ready to take on the challenge. Thus, Tahanan Bistro was born.
As a result, many families and couples are now able to enjoy this unique home away from it all where every single object is a piece of art. I heard that there have been marriage proposals, family reunions and an intimate wedding for 30 held there. Last weekend, my family celebrated our sister Christine's birthday. Seated at their longest table, each dining chair was different and was a thrill to inspect in close detail. What amazed us all was the comfortable feeling Benji was able to create in each one. The smooth gleaming wood seemed to caress our bodies to rest and relax at his dinner table.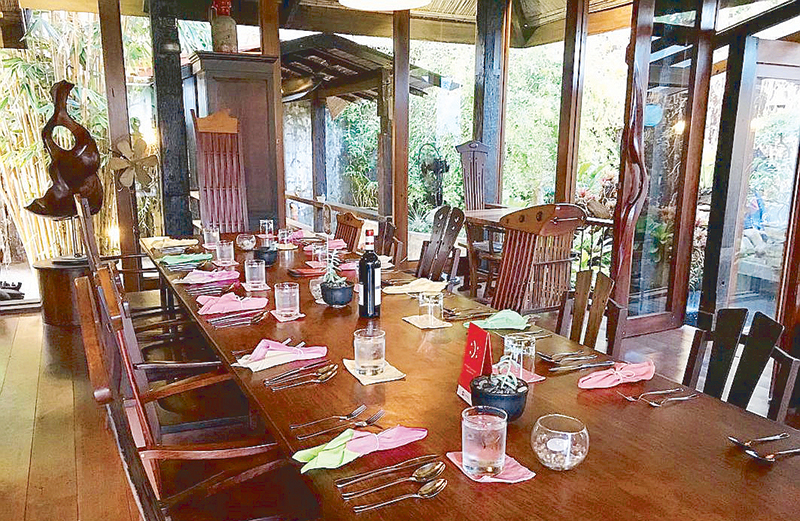 Tahanan Bistro's main dining room.
Chef Kevin had just launched three new Filipino menus presented Australian style and we were able to enjoy all three. The Arayat menu I chose included prawn and pumpkin tortellini in coconut cream, hearts of palm, pulled pork on polenta with arugula, apple vinaigrette, pineapple popsicle and a delightful Dutch pancake with lemon whipped cream and pink peppercorn caramel sauce, a dessert I was reluctant to share because it was so good!
My son Vince and nephew Matthew enjoyed their Banahaw menu, which included grilled chicken skewers, mango and shrimp paste salsa with coconut sticky rice as main course. My sisters liked the Kanlaon menu, which had braised beef brisket, linguini, poached egg, pangrattato, green onion and 70-percent dark chocolate. The other two desserts — the churros and the purple yam and white chocolate lava cake accompanied by cheese ice cream -— were excellent. Best of all, we were honored to be in the loving company of Benji and Carina, Keesha and chef Kevin, who came out of the kitchen to meet us.
After our dinner, we were graciously given a tour of the Reyes family's gallery and their awesome art collection. If those precious walls could talk, they would surely reveal countless family stories and grateful prayers to a God who never turned His back on them through Benji's journey from humble beginnings to glorious success.
(Would love to hear from you at [email protected]. )