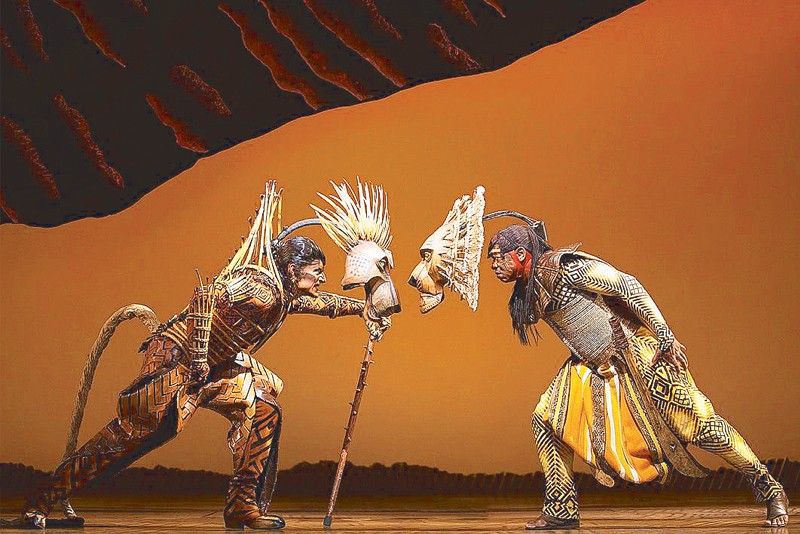 Magnificent scenes from the highly acclaimed The Lion King musical.
The wonder of theater royalty
If I look back and try to understand how my love for theater developed, I am certain that one critical jump-off point would be my parents bringing me, at the age of nine, to watch Oliver! on Broadway on my first trip to New York City. The hush enveloping the theater as the lights went down, the high level of acting and singing that transpired on the stage, the applause and curtain calls at the end of the performance — in some way, I must have been hooked and never looked back.
And if you think about it, Oliver! was more about performance levels than about spectacle or being left open-mouthed in wonder. And that's why I absolutely love how a Disney-sanctioned traveling company of The Lion King is now running at The Theatre at Solaire until May 6. If I were a child today and would have my first brush with theater and the performing arts, The Lion King would spoil me for life. Without a doubt, I would be familiar with the animated movie and to witness how imagination, creativity, production and set design all go hand in hand to produce "magic," and bring this movie to vivid life, would be such a treat!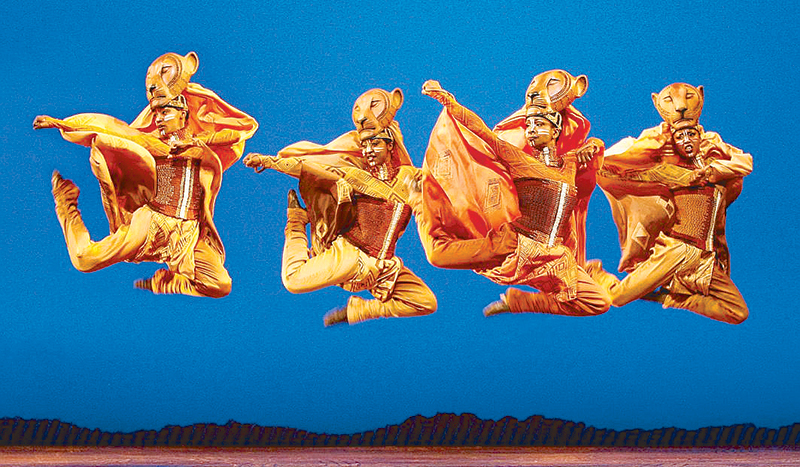 Simba and Nala, Mufasa, Timon and Pumba — it's such a joy to see these well-loved characters come to life. And the actor playing Timon will astound you with his dexterity in meshing the hollow puppet's movements with his own body, his timing when laying on the jokes or repartee and the singing, are all some feat. Scar is wonderfully rendered, giving us the right amount of nasty and spiteful. Rafiki is reincarnated here as a female character and quite possibly, has the best singing voice in the cast.
The parade of animal puppets during The Circle of Life is nothing short of amazing! And on the night I watched, I could hear the constant laughing and giggling of some of the kids in the audience — proof positive of how they were so getting it, and enjoying this night in the theater to the max.
So parents, if you have kids of a certain age, you owe it to them to get tickets and bring them to The Lion King. This production is as good as it gets on Broadway or in the West End. This "King" is theater royalty of the first order. It may "Scar" them for life, but in this case, that's a good thing!
The comfort of strangers & strangeness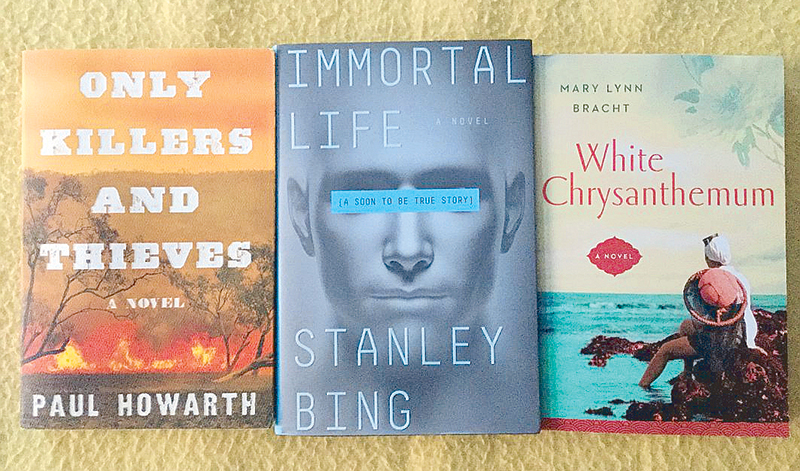 A futuristic novel that deals with science and cheating mortality, then one about comfort women, and one about 1885 Australia as the Wild West.
Immortal Life by Stanley Bing (available on Amazon.com) The quest for immortality, for the Fountain of Youth, is ingrained in our human condition. In this speculative sci-fi thriller, Bing asks, "What if, thanks to science and technology, the not too distant future holds the promise of immortality?" First off, it would be super expensive, so only the tech pioneers of today would be able to afford it. But if you're over a hundred years old, have tons of money, and could "buy" a life extension, what good would that be in your century-old body? So, what we are given is a story revolving around a host body for all the consciousness of the ancient billionaire. And what if traces of the personality of the original host come to the surface? It's around this enticing premise that Bing develops his hugely entertaining novel.
White Chrysanthemum by Mary Ann Bracht (available at Fully Booked) For most of us, the concept of comfort women dates back to World War II but as this novel would like to bring home, it is actually an issue still alive today, but continuously swept under the rug. Here we have a double-helix narrative that drives home this message about how, on Jeju Island, South Korea, there are still so many unanswered questions and unresolved issues. In one narrative, we follow an older sister in 1940 who, in order to protect her younger sister, she distracts a Japanese officer and ends up abducted, and shipped to Manchuria. The second narrative is set in 2011 and the younger sister, now a senior citizen, is still searching for her older sister. The two faces of shame and guilt are wonderfully rendered in each era.
Only Killers and Thieves by Paul Howarth (available at Fully Booked) While English by birth, Howarth has lived long enough in Australia to make a proper case of writing like some native son. In a style reminiscent of Cormac McCarthy, he conjures up a Queensland in 1885 that echoes the Wild West of America — just that instead of native Americans, we have aborigines. Two brothers head to a swimming hole and return to their homestead to find both parents and their younger sister either brutally murdered or at death's doorstep. The big, rich neighboring landowner is who the young boys turn to, and what follows is a stark portrait of greed, ambition, family and deceit in a land that's neither welcoming nor forgiving. Wonderfully plotted, this is also a coming-of-age story where murder and death play major roles.