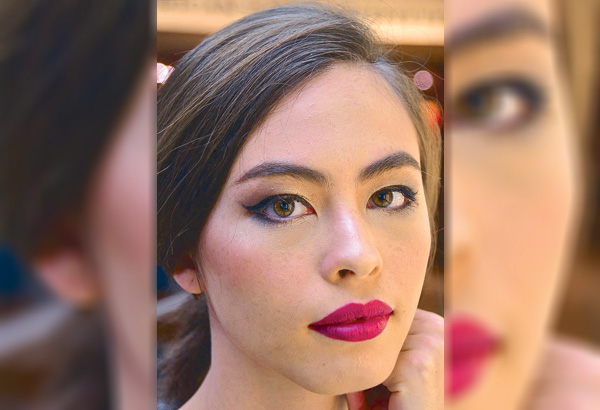 Voila!
Photography by JOANNE ZAPANTA-ANDRADA • Model: LAUREN TORRES BICHELMEIR • Makeup by ABBY PUCE of MAKE UP FOR EVER (located at Greenbelt, tel. no. 621-5248; SM Megamall, tel. no. 631-5681; and TriNoma, tel. no. 625-5638.)
Getting ready for the holidays
Uptown/Downtown asked the popular cosmetic brand Make Up For Ever to come up with a look that befits the upcoming season. The outcome? A sleek, clean, elegant, look that would make every girl a standout in any Christmas event!
1. Lauren's face is prepped using Step 1 Hydrating Primer. Water Blend Foundation (Y245 shade) is applied evenly all over her face. Ultra HD Concealer (Y31 shade) is placed under her eyes, around her nose and around her mouth. Blending is done.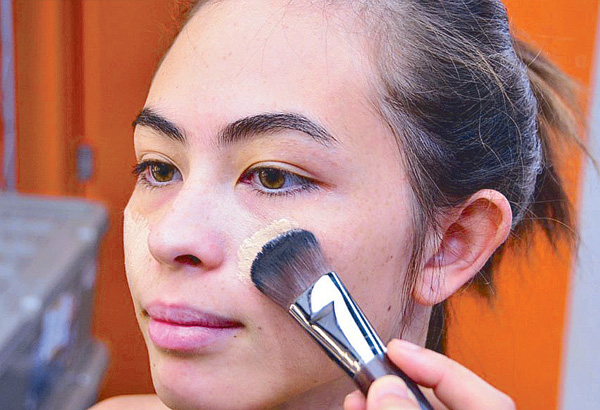 2. Cheeks, jawline and sides of the face are defined using the Sculpting Kit (#2 shade).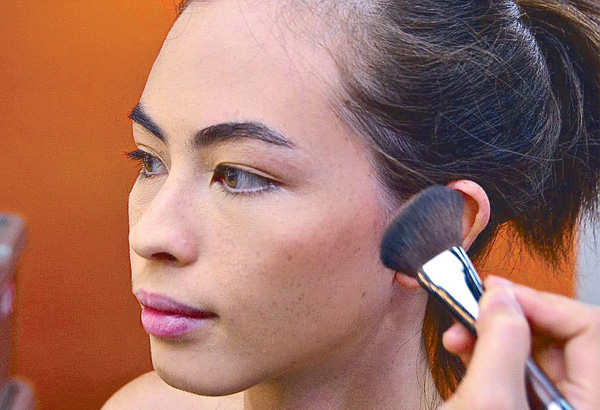 3. For an added glow, Pro Highlighter (#1 shade) is applied on the upper part of Lauren's cheekbones.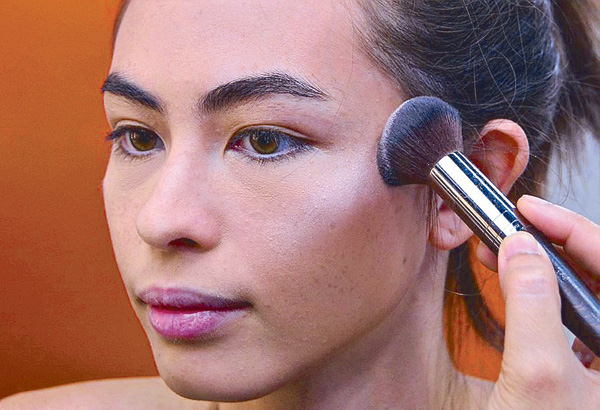 4. Eyebrows are tamed and defined using Aqua Brow (#15) and set using the Sculpting Gel (#20).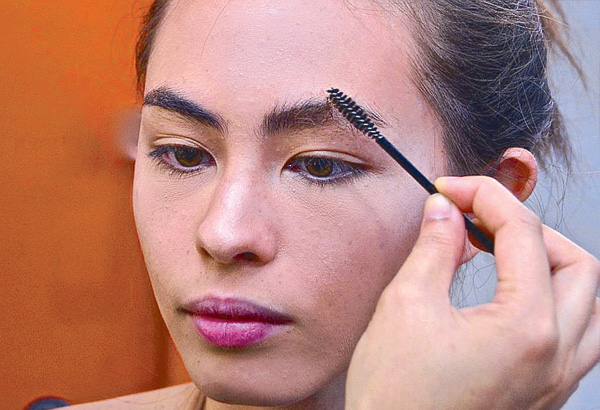 5. Artist Shadow Palette (ME-512 shade) is applied on the entire lid.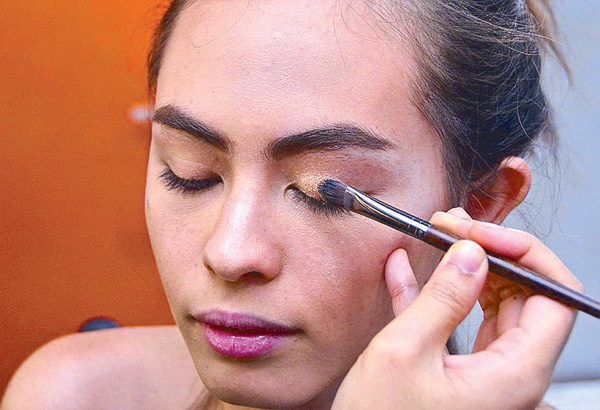 6. A slightly darker color (ME-700 shade) is applied on the mobile lid (the part of the eyelid that moves when one blinks).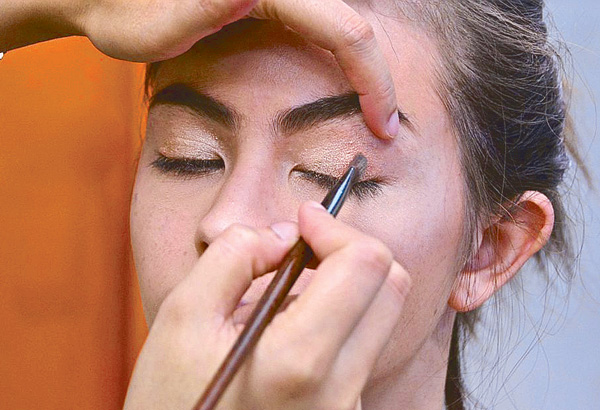 7. A deeper color (ME-930 shade) is then applied on the outer part of the eye in order to define the crease.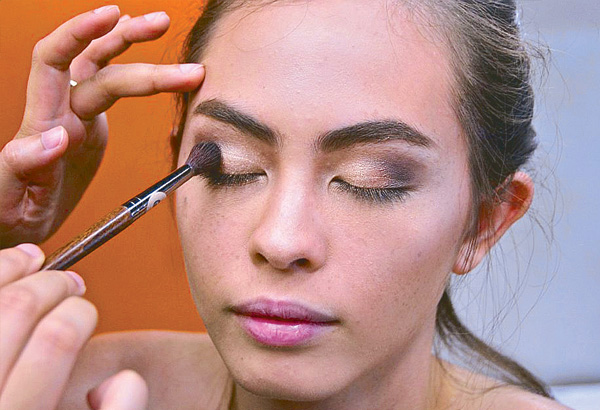 8. Aqua XL eye pencil (M-92 shade) is applied on the waterline using a brush to brighten the eyes.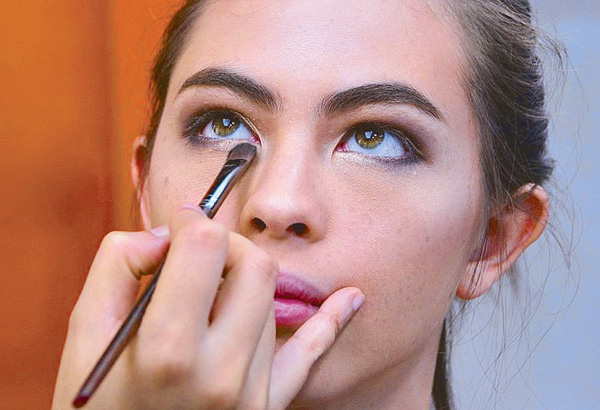 9. Aqua XL (B-12) is used on the upper lid to give the appearance of thicker lashes.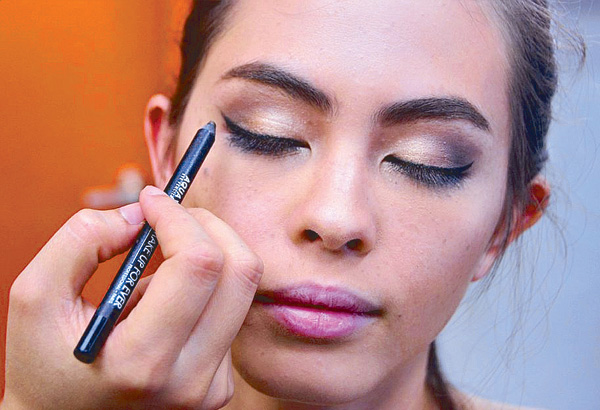 10. HD Blush (320 shade) is dabbed and blended on to cheeks.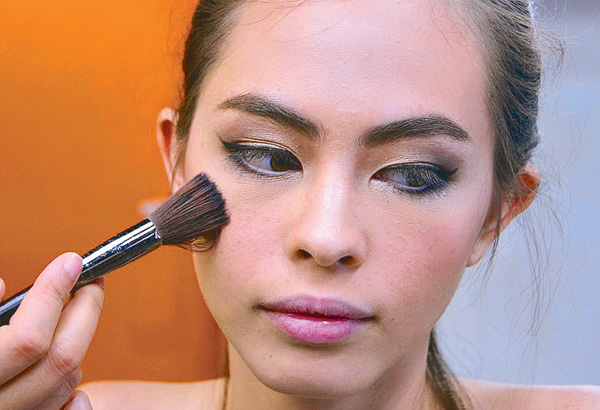 11. After curling (using an eye lash curler), Excessive Lash mascara is coated on to the lashes.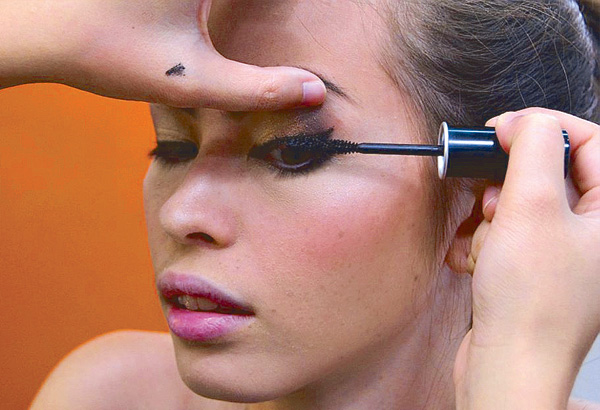 12. Lips are defined using Aqua Lip (11C shade) and filled in using Artist Rouge (M102 shade).