The Metropolitan Museum of Manila opens in BGC
November 23, 2022 | 12:00am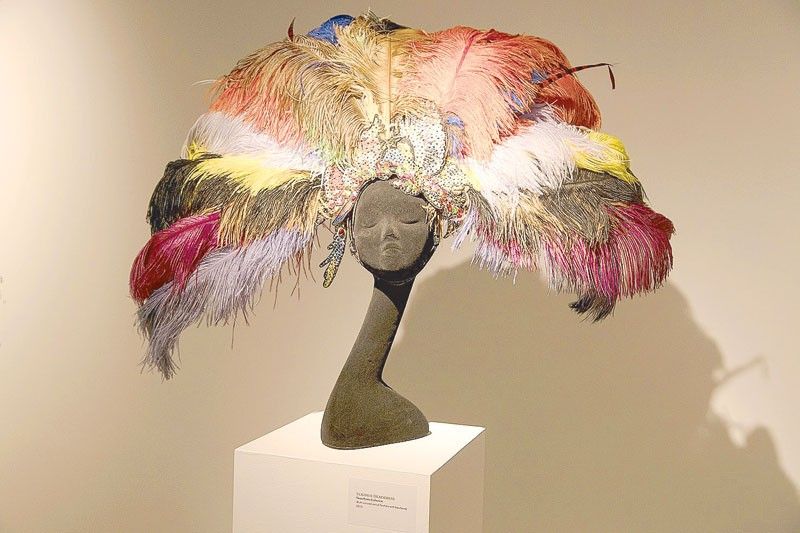 After more than two years of hiatus, The Metropolitan Museum of Manila (The M) gradually reopens its new art spaces in Bonifacio Global City.
Now housed in new light-filled premises designed by the New York-based Filipino-Colombian architect Carlos Arnaiz of CAZA, The M will be open to the public in February 2023.
Launching the preview of the new spaces are three exhibitions: "Quick Turn on Hyper Highways" by Ronald Ventura; "Korea: A Land of Hats" presented in partnership with the Korean Cultural Center in the Philippines and Coreana Cosmetics Museum; and "The Hat of the Matter," which is supported by global clothing brand Bench.
Something new, something dynamic
During the long lockdown, Ventura insisted on rethinking what art is supposed to be. He desired art that would bust out of locked rooms for the freedom of the open road. He desired reinvention, to rage against cynicism, and to celebrate the poetry of precision, the elegance of speed.
Inspired by this desire for something new, something dynamic, elegant and untethered, Ventura's latest exhibit speaks to all of these and more through his use of the iconography and materials of high-end hypercars. The exhibition consists of paintings combining traditional and industrial media, large sculptures, and decorated cars.
"Art should not be caged in a piece of square or rectangular space, tucked away inside secret rooms," Ventura asserts. He seeks to break free from the boundaries set on where art seemingly should be, hoping to expand its reach into lifestyle itself, and through the very manner in which we live in this world.
Discover the unique hat culture of Korea
In partnership with the Korean Cultural Center in the Philippines and Coreana Cosmetics Museum, this traveling exhibit chronicles the unique hat culture of Korea —highlighting the traditional craft skills that sustained the artisan spirit of Korean ancestors for many generations, as well as the reinterpretations of modern artists.
Getting into 'the hat of the matter'
Signifier of status, barometer of style, the hat is never just a hat. "The Hat of the Matter" showcases the hat as wearable and conceptual, as it examines the innovation and craftsmanship behind millinery. Each headpiece expresses a story through bold and free-spirited creativity — achieved by esteemed Filipino and international contemporary artists and designers.
Art for all
Bonifacio Global City is a vibrant cultural hub, making art accessible and interactive through its larger-than-life murals, installations, creative collaborations, and public art programs. It is the ideal place for The M to reach a wider range of audiences and advocate its manifesto: "Art For All."
Entry to the museum requires pre-registration and COVID-19 protocols will be observed at The M. Face masks will be required for entry and must be worn at all times. Guests are allowed to enter regardless of their vaccination status.
* * *
For inquiries, email [email protected]
Follow me on Facebook and Instagram @palanggagidya.