Marcos picks Nograles to head CSC, Bello as MECO chair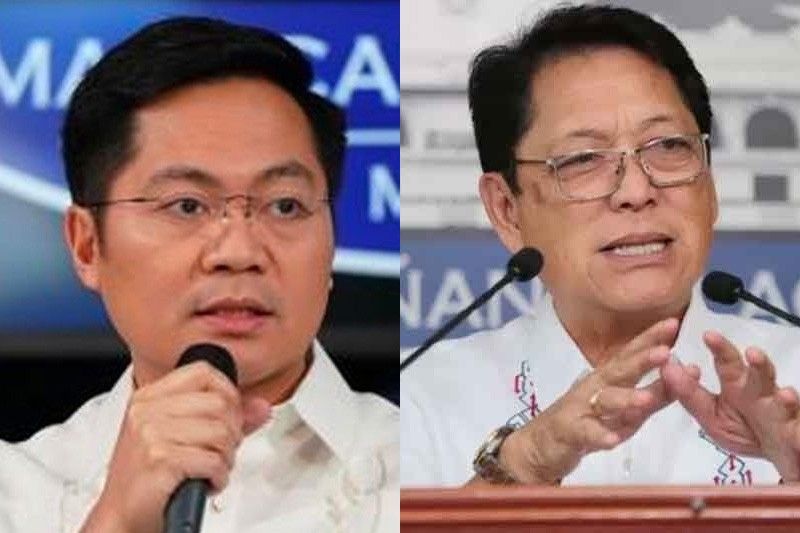 MANILA, Philippines — The office of President-elect Ferdinand Marcos Jr. announced Thursday that former Cabinet Secretary Karlo Nograles has been re-nominated as Civil Service Commission chairperson and outgoing Labor Secretary Silvestre Bello III will serve as chairperson of the Manila Economic and Cultural Office.
Nograles was among the last-minute ad interim appointees by President Rodrigo Duterte who were bypassed by the Commission on Appointments after Marcos' team approached lawmakers asking them to allow the incoming administration to make its own appointments.
With him getting renominated to head the CSC, Nograles gets a second chance at heading the body that oversees government workers until 2029, exceeding Marcos' term which would end on June 30, 2028.
Prior to being picked by Duterte as CSC chair, Nograles served as Cabinet secretary; presidential spokesperson; and spokesperson and co-chair of the government's pandemic task force.
Before holding these posts, Nograles served as the representative of Davao City's 1st district for eight years.
Bello also reappointed
Meanwhile, Marcos picked Bello to head MECO, the de facto embassy of the Philippines in Taiwan.
Bello was acting justice secretary and solicitor general under President Fidel Ramos in 1998 and was Cabinet secretary under President Gloria Macapagal Arroyo from 2004 to 2010. The outgoing labor chief also had a stint as a party-list representative in Congress from 2013 to 2016.
He is the third from the outgoing Duterte team to have been reappointed in the coming Marcos administration, after Nograles and outgoing Justice Secretary Menardo Guevarra.. — Xave Gregorio with Kristine Joy Patag