9 cities tagged as 'areas of concern' amid rise in COVID-19 cases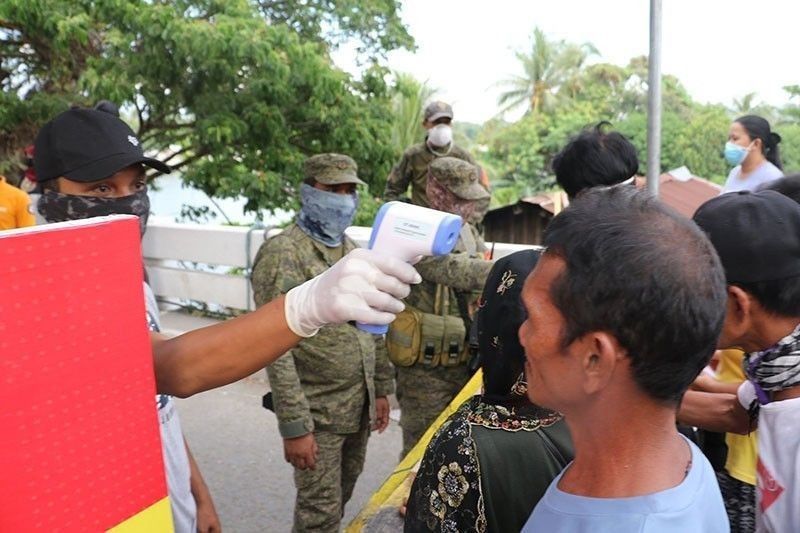 MANILA, Philippines — OCTA Research on Monday said nine cities outside Metro Manila have emerged as areas of concern due to an increase in COVID-19 infections over the past week.
The independent panel of experts in its June 7 report said these are: Davao City, Cagayan de Oro, General Santos, Koronadal, and Cotabato in Mindanao, as well as Bacolod, Iloilo City and Dumaguete in Visayas, and Tuguegarao in Luzon.
OCTA noted that Davao City had a 54% growth rate in new cases, or at 206 from last week's 134. Its daily attack rate has stood at 11.34.
With the current figures, experts said the city is forecast to surpass the COVID-19 count of Quezon City by this week. The latter saw 219 more infections against its 280 from the previous week, or a -22% growth rate.
Davao City was reverted to Modified Enhanced Community Quarantine this month until June 20. The move was per the request of the local government, as a surge in cases overwhelmed the Southern Philippines Medical Center and its quarantine facilities.
Health authorities had observed an upward trend in coronavirus cases in Visayas and Mindanao since last month.
Only recently, the Department of Health said too that Mindanao accounted for 25% of the country's total new infections last week.
While areas outside the capital region saw increases, OCTA said additional cases in the "NCR Plus" bubble continued to be on a downward trajectory following a week of "unstable trends."
"The reproduction number in the NCR from May 31 to June 6 was 0.74," experts said, referring to the number of persons a COVID-19 positive individual can infect. "While the one-week growth rate in new cases was -11% with a positivity rate of 9%."
OCTA added that health care utilization rates have remained high in the provinces of Iloilo, Misamis Oriental, and Cagayan.
The Philippines saw 6,539 more COVID-19 cases on Monday. Its overall count has since reached 1,276,004, with deaths at 21,969, and recoveries at 1,195,181.