83% of Pinoys feel life worse in past year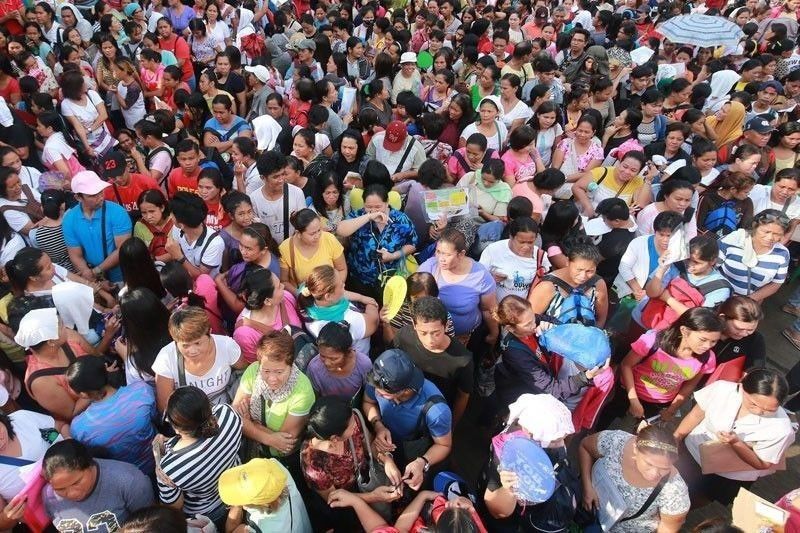 MANILA, Philippines — The quality of life has worsened for a record high 83 percent of working-age Filipinos, a mobile survey conducted by Social Weather Stations (SWS) showed.
The survey, conducted from May 4 to 10 with the results released yesterday, found that 83 percent of the 4,010 respondents saw the quality of their lives worsen in the past year.
Only six percent said their lives improved, while the remaining 11 percent considered their lives unchanged.
Malacañang said the result of the survey was expected because of the economic impact of the pandemic.
"It should be 100 percent, because there is COVID and the economy was closed. We are not surprised," presidential spokesman Harry Roque Jr. said at a press briefing. "It should be... 100 percent because of the minimum two months of complete lockdown. Everyone experienced hardships and that is recognized by our President."
Last December, the number of those whose quality of life worsened was only 21 percent, while those who said it improved was at 39 percent.
The latest figures, collected in the midst of the coronavirus disease 2019 (COVID-19) pandemic, are the worst in the 37-year series of SWS surveys. The number of those whose lives worsened topped the 62 percent recorded in June 2008 during the global economic crisis.
Meanwhile, those whose lives improved reached an all-time low, surpassing the nine percent in July 1985, or months before the fall of the dictatorship.
The apparent impact of the ongoing public health emergency was felt across the country, with 87 percent of the respondents in the Visayas saying their lives worsened in the past year, followed by those in Mindanao (86 percent), Metro Manila (82 percent) and the rest of Luzon (86 percent).
Only five percent of the respondents in the Visayas said their lives improved, while the rest each had six percent of respondents saying they had better quality of life.
In terms of educational attainment, quality of life worsened among more non-elementary graduates (89 percent) than graduates of elementary (87 percent), high school (84 percent) and college (75 percent).
More college graduates saw their lives improve (10 percent), compared with high school and elementary graduates (both five percent) and non-elementary graduates (three percent).
The proportion of those whose quality of lives worsened was higher among families that experienced hunger or lost their income due to the pandemic, according to SWS.
Previous survey results showed that 16.7 percent of families or an estimated 4.2 million experienced involuntary hunger – hunger due to lack of food to eat – in May 2020, double the 8.8 percent or the estimated 2.1 million families in December 2019.
The survey, which had an error margin of +/- two percent for national scores, was conducted using mobile phone and computer-assisted telephone interviewing. Alexis Romero