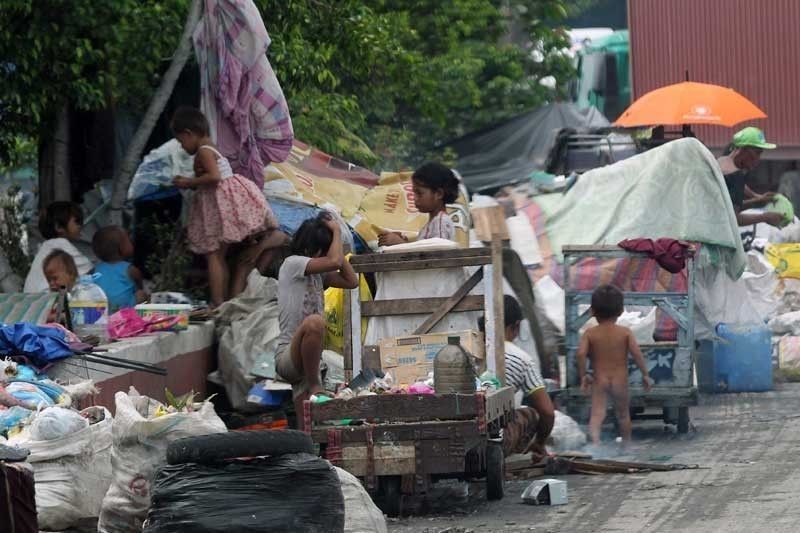 This file photo shows a group of children on the side of a road.
The STAR/Edd Gumban, File
Ateneo says it's 'foolish' to lower age of criminal responsibility
MANILA, Philippines — The Ateneo de Manila University on Friday expressed opposition anew to the move of Congress to lower the minimum age of criminal responsibility.
In a statement Friday, ADMU President Jose Ramon Villarin called the proposals to lower the threshold to below 15 years old a "retreat" that would ignore decades worth of researches in child and adolescent development, psychology, neurobiology and social sciences.
"You don't even have to be a neuroscientist to know that 'children are not little adults,'" Villarin said.
University President @FrJett has released a statement on the minimum age of criminal responsibility (MACR). pic.twitter.com/LiShPsjDVt

— Ateneo de Manila (@ateneodemanilau) January 25, 2019
He echoed the opinions of experts that the areas dealing with impulse control, decision-making and long-term planning are still in the process of formation during childhood and adolescent years.
"Given that a child's development, both physically and emotionally, is still in flux, it would be foolish to hold children to the same standard as adults," the university president said.
The lower house on Wednesday voted to approve House Bill 8858, which seeks to set the minimum age of criminal responsibility to 12 from the initially-proposed nine, only after two days of plenary deliberations.
Under the controversial bill, children as young as 12 years old who commit serious crimes with discernment would be mandatorily confined at Bahay Pag-asa centers—youth care facilities mandated by law to offer rehabilitation and intervention to children in conflict with the law.
The Senate is currently conducting a hearing proposals to lower the age of criminal responsibility.
Strengthen current law
Villarin instead called for a stronger implementation of the amended Juvenile Justice and Welfare Act, which he said, "takes pains to focus on the rehabilitation of children in conflict with the law instead of incarcerating them."
"The current state of the law reflects a progressive understanding of child and adolescent development. It balances the needs of justice alongside the equally pressing need to provide an opportunity for a child to develop and grow to become a productive member of society," he said.
The ADMU president added that people should work together to get children educated and raised in homes of love and safety.
"We remember Christ's affection for the little one and we take to heart his admonition to the grown-ups: 'Let the little children come to me, and do not stop them; for it is to such as these that the kingdom of heaven belongs," Villarin said.