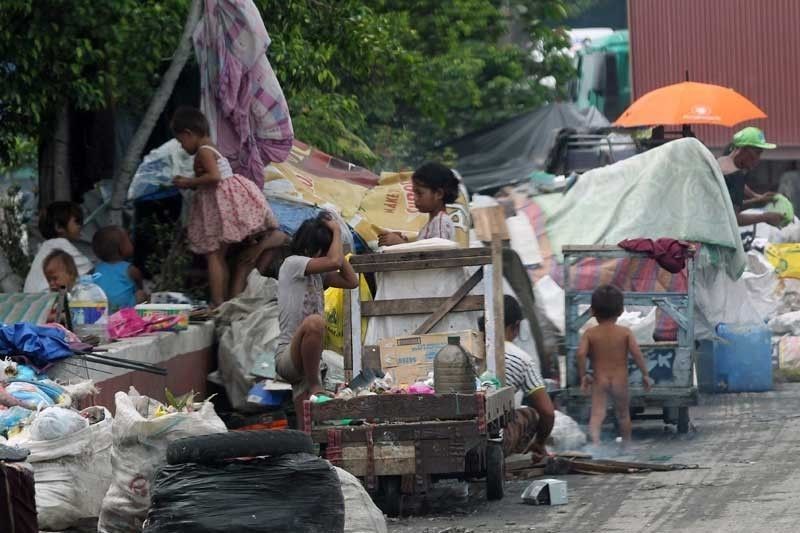 This file photo shows a group of children on the side of a road.
The STAR/Edd Gumban, File
CHR: Adjusting criminal responsibility threshold to 12 'not an act of compassion'
MANILA, Philippines — The Commission on Human Rights is still opposed to lowering the minimum age of criminal responsibility even if the House of Representatives reduced it to 12 years old from the originally proposed nine.
After only two days of plenary deliberations, the lower house voted to approve the controversial House Bill 8858 via viva-voce voting. At last minute, the House leadership revised the crime liability threshold to 12 years old.
The legislators also agreed to change the phrase "criminal responsibility" to "social responsibility."
But the CHR said it is still "deeply alarmed" that members of the House are still firm on reducing the minimum age of criminal responsibility from the current 15 years old.
"Adjusting the proposed age of criminal liability from nine to 12 is not an act of compassion nor is it aligned with the government's responsibility to uphold its obligation to protect the rights of children, including the most vulnerable and marginalized," CHR said.
The commission called on the government to address lapses in the current law's implementation, provide better support and guidance to children, and impose stricter means to curb syndicates and individuals feeding on children's vulnerabilities instead of "shifting the burden to children."
Under the controversial House bill, children as young as 12 years old who commit serious crimes with discernment would me mandatorily confined at Bahay Pag-asa centers—youth care facilities mandated by law to offer rehabilitation and intervention to children in conflict with the law.
But according to CHR, there are only 58 operational Bahay Pag-asa facilities in the country.
The government's Juvenile Justice and Welfare Council earlier lamented that these child-caring institutions have "subhuman conditions."