LATEST UPDATE: March 22, 2019 - 9:09pm
LOCATION:
+ Follow Story
1 day ago
Disney's live action "Dumbo" is set to fly into Philippine cinemas next week, March 27, with a new, fantastic take on the beloved animated classic.
While many kids and kids-at-heart are familiar with Dumbo's inspiring tale, the live-action version is adding more dimension to the film with a fresh story and new characters. With all these exciting changes, here are some fun facts to know about the film before the lovable elephant swoops into the big screen!
For Dreamland's parade sequence, Atwood's team created more than 200 costumes for the performers, plus an additional 500 for the crowd characters.
Many of the cast learned plenty of new skills during filming including Sharon Rooney, who plays Miss Atlantis, as she learned how to play the ukulele for her rendition of the iconic song, "Baby Mine" – a song lovingly sung to her by her grandmother as a child.
From Disney and visionary director Tim Burton, the all-new grand live-action adventure "Dumbo" expands on the beloved classic story where differences are celebrated, family is cherished and dreams take flight.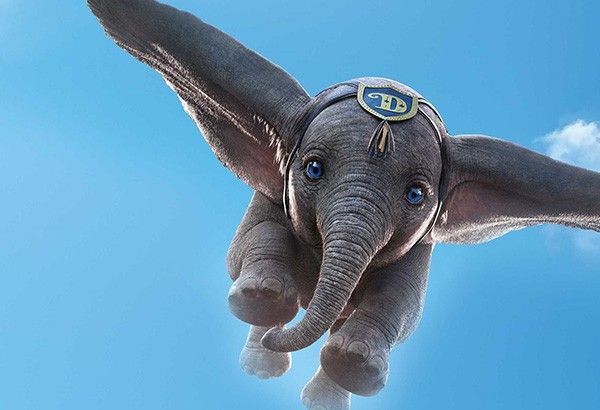 1 day ago
Paramount Pictures has released the first-look poster for the family adventure "Dora and the Lost City of Gold," based on the popular Nick Jr. animated series "Dora the Explorer."
The live-action adaptation comes from director James Bobin (The Muppets) and stars Isabela Moner (Transformers: The Last Knight) as Dora.
Check out the teaser poster and watch "Dora and the Lost City of Gold" in Philippine cinemas August 14.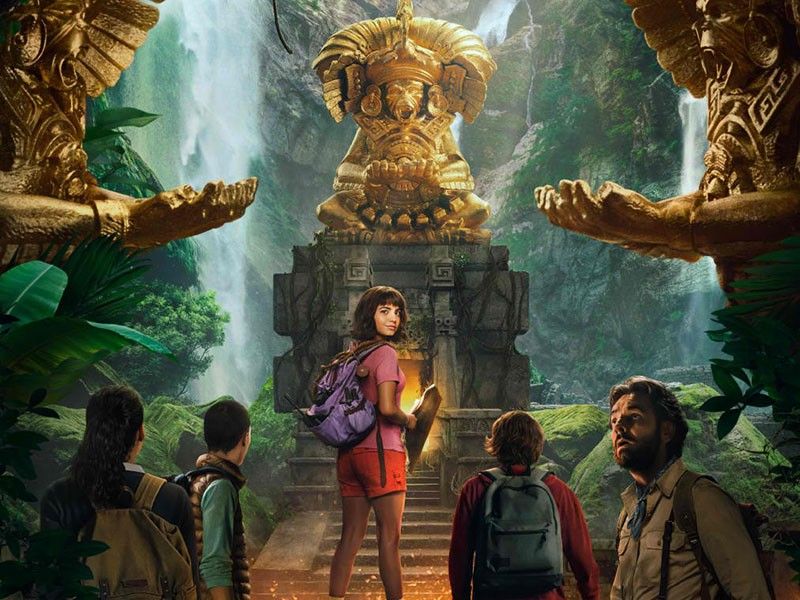 March 14, 2019
We all have a superhero inside us, it just takes a bit of magic to bring it out. In Billy Batson's (Angel) case, by shouting out one word—SHAZAM!—this streetwise 14-year-old foster kid can turn into the adult Super Hero Shazam (Levi), courtesy of an ancient wizard.
In Philippine cinemas April 3, "Shazam!" is a New Line Cinema production, and distributed by Warner Bros., a WarnerMedia Company.
March 14, 2019
The gang is back in this sequel to Columbia Pictures' runaway hit "Jumanji: Welcome to the Jungle." Dwayne Johnson has shared through his Instagram the first-look photo of the returning cast for the highly anticipated (but yet untitled) Jumanji sequel.
In Philippine cinemas soon, the Jumanji sequel will be distributed by Columbia Pictures, local office of Sony Pictures Releasing International.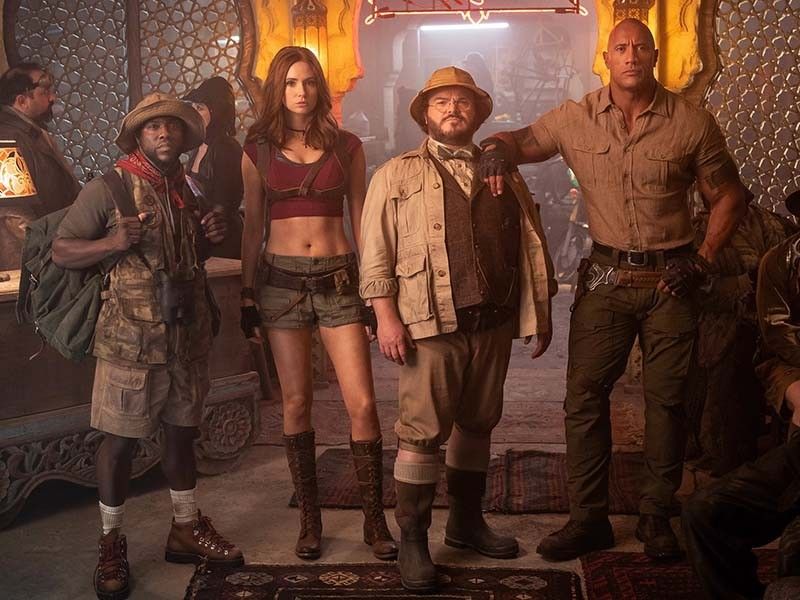 March 8, 2019
What if a child from another world crash-landed on Earth, but instead of becoming a hero to mankind, he proved to be something far more sinister?
With "Brightburn," the visionary filmmaker of "Guardians of the Galaxy" and "Slither" presents a startling, subversive take on a radical new genre: superhero horror.
Check out the trailer and watch "Brightburn" in Philippine cinemas in 2019.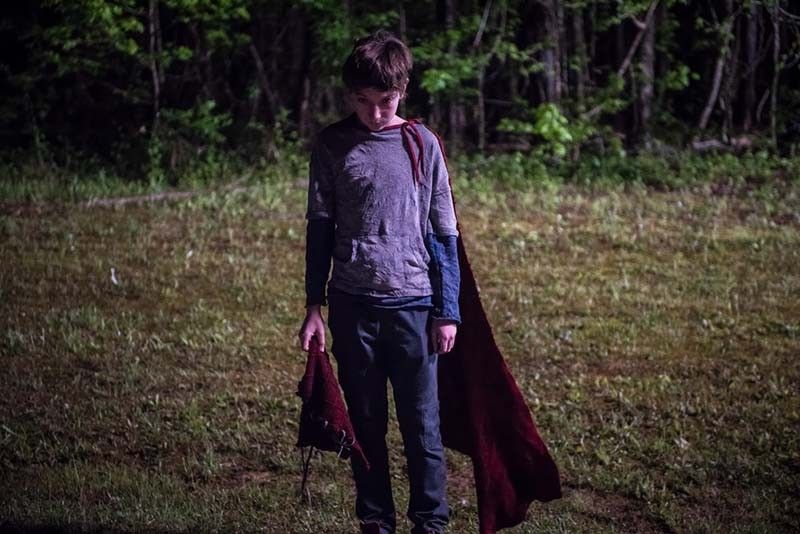 March 8, 2019
From the studio that brought award-winning films such as this year's multi-awarded "The Favourite" and unforgettable hits such as "500 Days of Summer", "Gifted" and "Little Miss Sunshine" comes an untold moment in history in "The Aftermath" starring Keira Knightley, Jason Clarke and Alexander Skarsgård.
A searing love triangle in the midst of post-war, "The Aftermath" tails the end of the World War II, when in the late 1940s, control of Germany was divided among the British, the Americans, the Russians, and the French—their combined mission was to help rebuild the war-ravaged nation. The port city of Hamburg, Germany's second largest city after Berlin, had suffered a devastating five-day bombing raid by the Allied forces in 1943 that killed 100,000 people and caused the destruction of 6,200 acres. Millions of German citizens were either homeless or without food, fuel, or other necessities when the British arrived. After the cessation of hostilities, the native population was barred from having any involvement in running their own affairs.
It is under these circumstances that Rachael Morgan travels from England to the ruins of Hamburg to be reunited with her husband Lewis, a British colonel charged with rebuilding the shattered city after the end of the second World War. As they set off for their new home, Rachael is stunned to discover that Lewis has made an unexpected decision: the couple will be sharing their residence with its previous owners, the architect who designed the grand house, Stephan Lubert, and his troubled teenage daughter, Freda. The arrangement makes Rachael deeply uncomfortable. She resents the presence of outsiders she perceives as suspect, and she longs instead for time alone with Lewis to help heal the wounds that have taken a toll on their marriage. But the charged atmosphere soon takes on a different tenor. As she begins to absorb the weight of what they, too, lost in the conflict, Rachael's stance toward the Germans begins to soften, slowly, evidenced by small gestures. Slowly, the tension between Rachael and Lubert begins to take on a different dimension, as she begins to see him as a kindred injured spirit and finds herself drawn to him.
For Knightley, an Academy-award nominee for her previous work in "Pride and Prejudice", "The Aftermath" is an intimate story about a woman who, having suffered a cataclysmic experience, finds a way to rebuild her life and move toward a more hopeful future. But it's also a film with a larger message about the importance of forgiveness, compassion, and the fundamental need for human connection.
From Fox Searchlight/20th Century Fox, "The Aftermath" opens on March 13 exclusive at Megaworld Lifestyle Malls Cinemas – Newport, Eastwood, Venice, Uptown BGC, Southwoods, Lucky Chinatown and Festive Walk.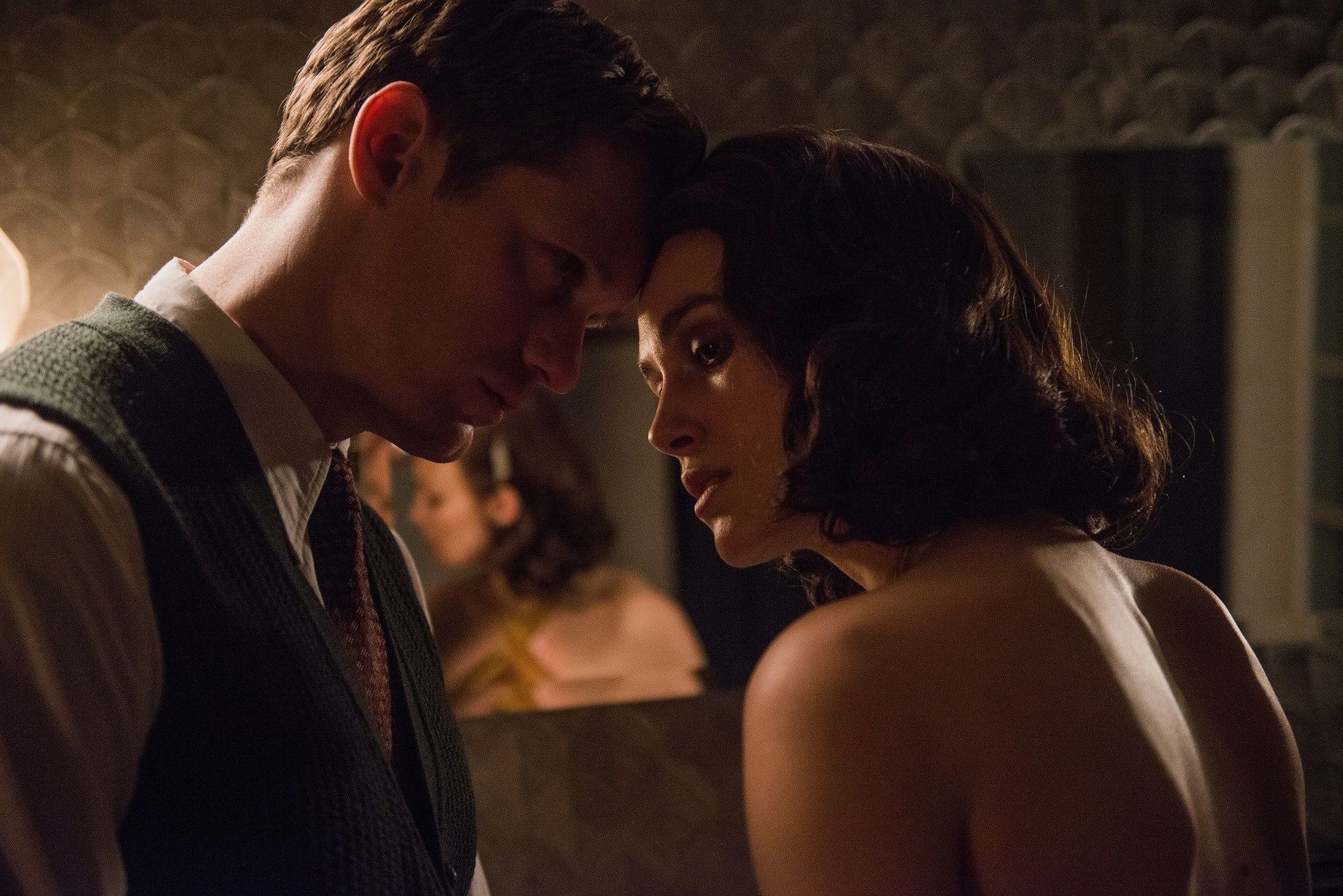 March 2, 2019
When the park of her dreams needs saving, only June's imagination can bring it back to life!
A tribute to creativity, "Wonder Park" tells the story of 10-year-old June, a wildly imaginative young girl who builds models of amusements parks with her mother. When June gets older, she starts to lose her sense of wonder and begins to shun her childhood ideas, including the idea of the park, packing away her models away. Nevertheless, her childhood catches up with her!
In Philippine cinemas March 13, "Wonder Park" is distributed by United International Pictures through Columbia Pictures.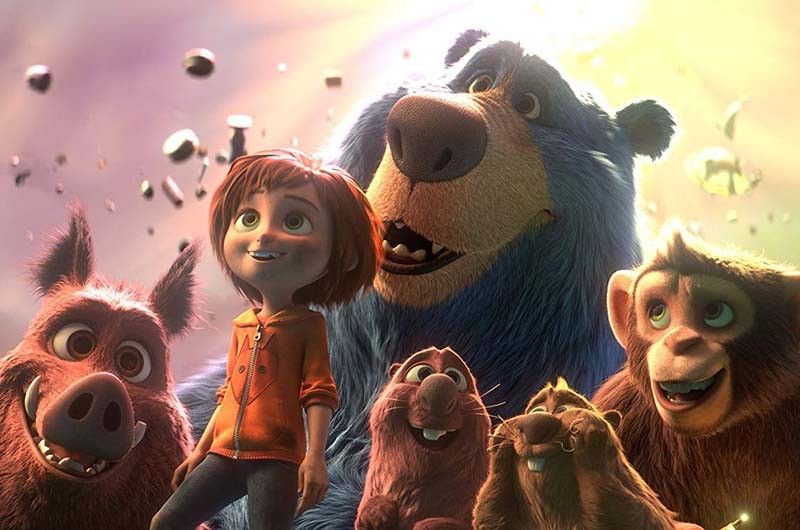 February 22, 2019
The only way to tell Elton John's story is to live his fantasy. Paramount Pictures has just launched the new trailer of "Rocketman" which gives fans a real taste of the cinematic spectacle that they can anticipate.
Check out the trailer below and watch "Rocketman" in Philippine cinemas April 19.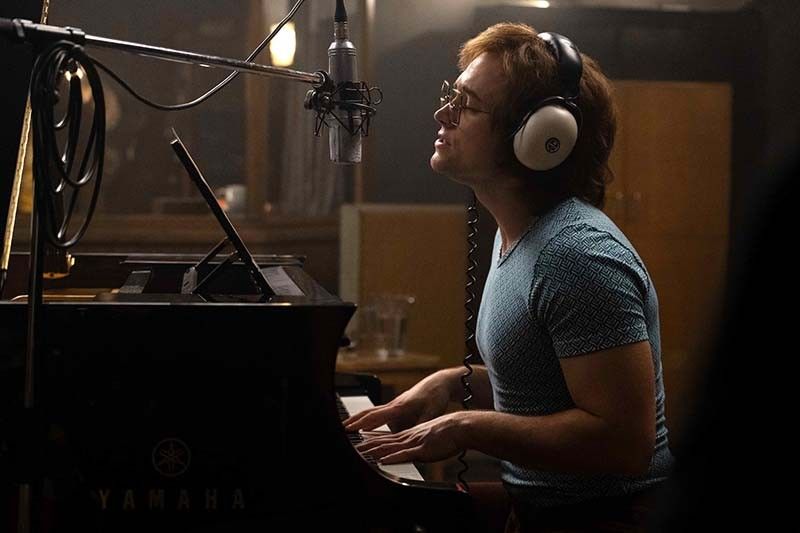 February 12, 2019
An evil that has no bounds. La Llorona. The Weeping Woman. A horrifying apparition, caught between Heaven and Hell, trapped in a terrible fate sealed by her own hand.
The mere mention of her name has struck terror around the world for generations.
Check out the brand new official trailer of New Line Cinema's "The Curse of La Llorona" and watch the film in Philippine cinemas on May 1st.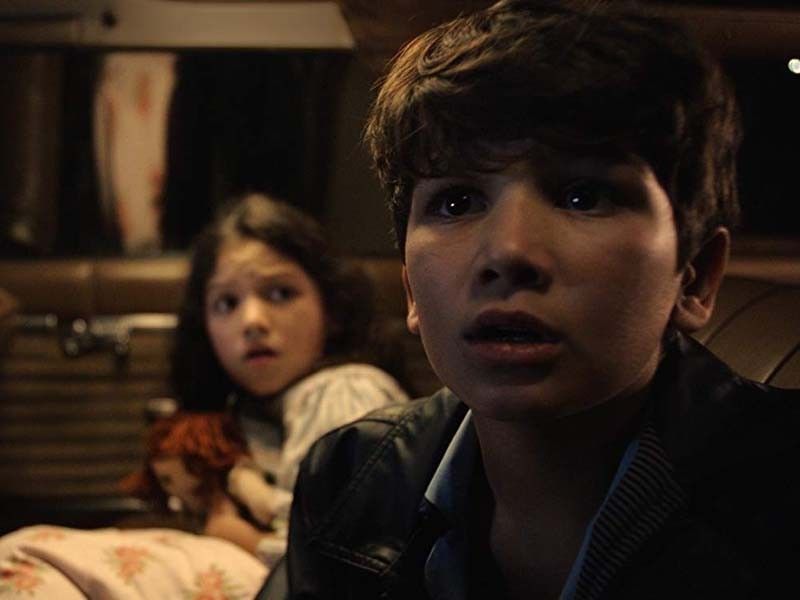 February 12, 2019
Columbia Pictures presents an Original Film production, "Escape Room."
In the film, the six characters — played by Taylor Russell, Logan Miller, Deborah Ann Woll, Jay Ellis, Tyler Labine, and Nik Dodani — have chosen to be part of the escape room experience and, they will discover, there's a mystery that links them all together.
And as they solve the puzzles and the plot of each of the individual rooms, they begin to see there is a larger puzzle to solve — why they chose to be there. As it turns out, they all have something in common.
In Philippine cinemas February 27, "Escape Room" is distributed by Columbia Pictures, local office of Sony Pictures Releasing International.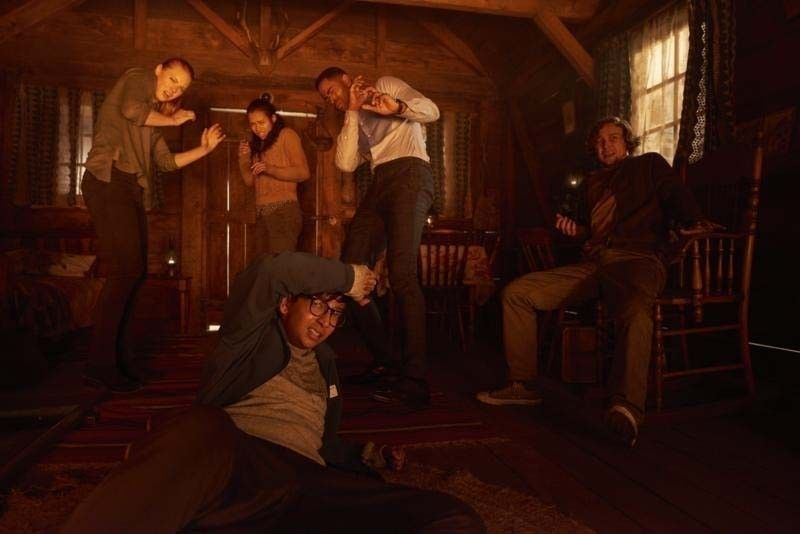 February 8, 2019
They don't come back the same. Watch the second trailer for Paramount Picures' "Pet Sematary," based on Stephen King's terrifying novel.
The film stars Jason Clarke (Dawn of the Planet of the Apes) and John Lithgow (Netflix's The Crown).
Check out the trailer and watch "Pet Sematary" in Philippine cinemas soon.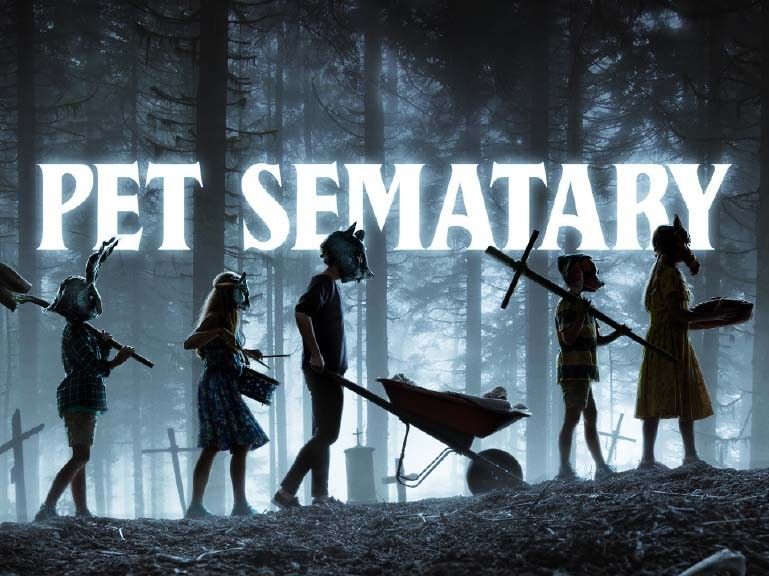 Here are the upcoming movies to look forward to in 2019. We'll update this round-up as new trailers emerge throughout the year.