Kean Cipriano focuses on expanding OC Records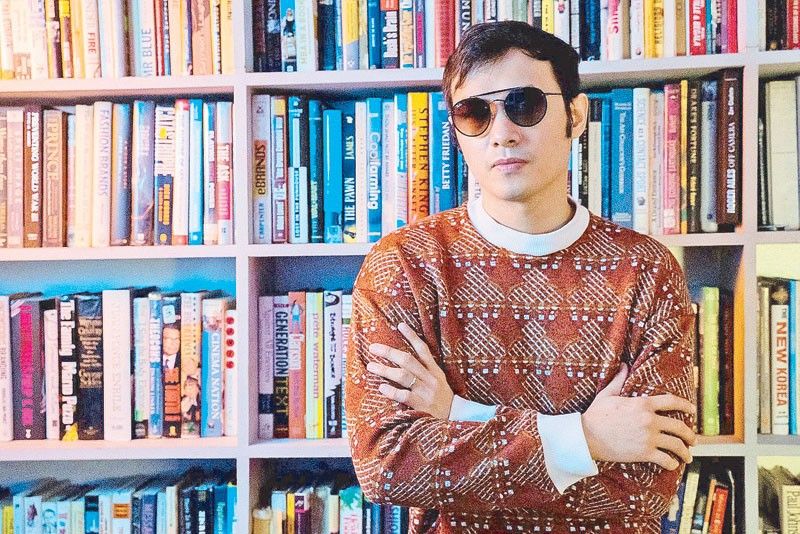 MANILA, Philippines — Amid this new chapter of his life as a solo artist, Kean Cipriano is focused on growing his music label OC Records, which is celebrating its fourth year.
Expect the company the rocker-actor runs with actress-wife Chynna Ortaleza, in partnership with Viva big boss Vic del Rosario, to expand its business in the entertainment industry. Among the plans are producing onscreen projects and managing more talents from beyond the music scene.
"We're still heavy on producing songs and music videos and other stuff that we've been doing. But now, we're also venturing into producing series and eventually films," the label's 35-year-old chair and CEO recently told The STAR in a virtual one-on-one chat.
"Or, kung ano mang kabaliwan actually (laughs). That's our purpose with OC Records, as a whole. Basta baliw, gusto namin or anything that thrills or excites us, we're OK with that. And since the world has started to reopen, we're focused on strengthening the team and resources. We always try to brainstorm crazy ideas," he also said.
When it comes to choosing talents, particularly music artists, to add to their current roster, it's their songs that seal the deal, according to Kean.
"Sabi ko nga, kahit gaano ka good-looking or kahit gaano ka galing, at the end of the day, it's the song. That's how I pick our artists — if we like their songs," he said.
And if they feel they can still contribute to these artists' careers, OC Records is game to have them. What gives them pride is when they're able to help talents achieve their dreams. He added, "We always educate or orient the artists. Kasi alam na namin yung industriyang ito, 17 years na ako dito, si Chynna is like 20 years or more in the business, so we know the realities. We're able to tell them that (it needs) patience or it doesn't happen in a snap, things like that."
As mentioned, OC is now on the lookout for artists from other entertainment fields or who can cross over various platforms. They have since welcomed into the fold Gold Azeron, who won an acting award for his leading role in the 2019 indie film Metamorphosis. "We cast him in a music video and sobrang nagalingan kami ni Chynna. When we talked to him, sakto, wala pa siyang management, so he signed up with us," Kean said.
Other newer artists include singer Cean Jr., who just shot a Vivamax film Sitio Diablo, and dancer, radio DJ and influencer Dora Dorado. Fiction writer Gwy Saludes, as well as directors Kris Cazin, Charlon Serrano and Jay Pacena, are also part of the OC family.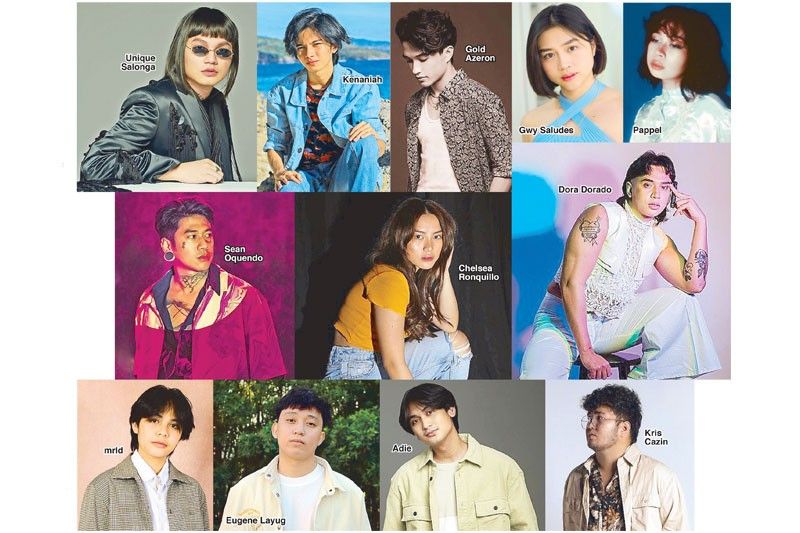 Many of their artists were discovered or signed up over the pandemic. Kean found via Twitter Dora Dorado, who became popular during the quarantine period for funny TikTok videos. Incidentally, the social media sensation was searching for a manager, but to no avail due to his "edgy look," which turned out to be right up OC Records' alley.
Kean met Tahanan singer Adie in a Zoom gathering and now, "he's one of the biggest artists in the country, with endorsements and shows everywhere." Another great find is MRLD, a 16-year-old artist from Catbalogan, Samar. "Malakas na yung song niya na Ligaya," Kean said. "'Yun ang sinasabi ko na proud talaga ako 'pag may magkakaroon ng ganun."
Kean also produced internet star Mimiyuuuh's first-ever song, DYWB (Drink Your Water B**ch). "At first, nahiya pa siya, 'Ayokong babuyin ang OPM.' Sabi ko, hindi, gagawa tayo ng malupit at gusto mo. Ayun, nakapag-release kami ng song (in late 2020)," he recalled.
Before all these, the company also struggled with the lockdowns and all. Asked how they coped with the situation, Kean shared, "Umiyak muna kami ng tuloy-tuloy, like, paano ba 'to? There were no live events, tours, shows, and even recording was hard. But I think the pandemic brought out the 'creative beast' in us. Good thing, our business is music and entertainment so even though artists were in their homes, there was a way to record. You know, this whole online thing. We're very grateful to come up with hits at a super challenging time in the whole world."
Kean has a tried-and-tested gift for spotting talent. His first experience at managing was with IV of Spades. His very first artist under OC Records was Unique Salonga after he left the band as vocalist.
Another artist whom he sensed had the potential to become one of the country's biggest music acts was Arthur Nery. It began with a call from comedian Wacky Kiray, who asked Kean to give this singer-songwriter from Cagayan De Oro a listen. In no time, the label head brought Arthur to Manila. OC produced his 2019 debut album, Letters Never Sent.
If you ask Kean, how OC Records came to be was "destiny." "Parang tinadhana yata. Ganun ko siya sasabihin kahit medyo cheesy," he said, recalling how at that time, 2017, he was managing IV of Spades and "just really starting out with me being the manager thing." Two months after he disengaged with the group, the vocalist Unique decided to go solo and entrusted his career to Kean.
While recording his then only talent's songs, Kean got asked by Viva boss Vic del Rosario if he and Chynna wanted to operate a record label in collaboration with his entertainment company.
Looking back, Kean said he was stunned by the offer and trust. "C'mon, he's been in the industry for more than 50 years. And for him to see something in me and my wife, that we can actually run a label, 'cause nobody ever offered something like that to us but then Boss Vic saw something. That something you don't disregard or brush off. Sabi nga ng father-in-law ko, it's like manna from heaven," he further shared.
He admitted it was very scary in the beginning "because you're talking to an entertainment mogul that's Boss Vic." Over the years though, they've become like a family and not just business partners, Kean said.
"Wala na akong tatay eh, even my father-in-law had already passed away so natuwa lang din ako na meron akong mentor and tatay-tatayan (father figure) na andyan para gumabay (who's there to guide me). I've learned a lot from him. We're really partners in OC. And OC is a completely different company from Viva, but we work hand in hand with them."
Here are three major lessons Kean has so far gleaned from leading OC:
"No. 1 is patience. Things don't happen in a snap, you need patience with the company, your artists, yourself and with the people working for you as well. And patience (because) siguro naniniwala talaga kami sa right timing. Timing is everything.
"No. 2, (it should be a) balance of art and business because me, buong buhay ko, I was all about art, art, art. Alam mo yung I don't care about the money, I don't care about the business, let me do my thing, let me sing, let me perform, let me write, let me record? Yun siya eh. Pero nung nakasama ko na si Boss Vic din, I realized, oo nga no? That's why it is called a music business because it has to be balanced. You can't do your art fully, if you're not doing the business side right.
"No. 3, you really have to empower the people na nasa paligid mo."
Meanwhile, The STAR asked Kean if he was going to direct all his energies at the moment on OC. He recently parted ways with his longtime band Callalily.
"Naka-focus talaga ako sa OC, producing and mounting things with OC, and I'm also very much focused on my children because, you know, time flies," said Kean who has two kids — Stellar and Salem — with Chynna.
However, being a musician will always be a part of Kean, so brand-new tracks can be expected from him, "especially now that I'm free and doing things on my own."
"Definitely, I'm also going to focus on myself, as an artist," he added.
A definite upcoming release of his, titled Tayuman, is written by Martin Riggs, A&R at OC Records.
Asked if his new music would be different from the sounds he churned out in the past, Kean answered, "I really hope so."
"Let's see," he continued, "but ako naman, (I'll keep on creating songs), now that I'm under my own record label and parang mas may freedom ako to do whatever I want when it comes to music. I'm happier now, for sure."