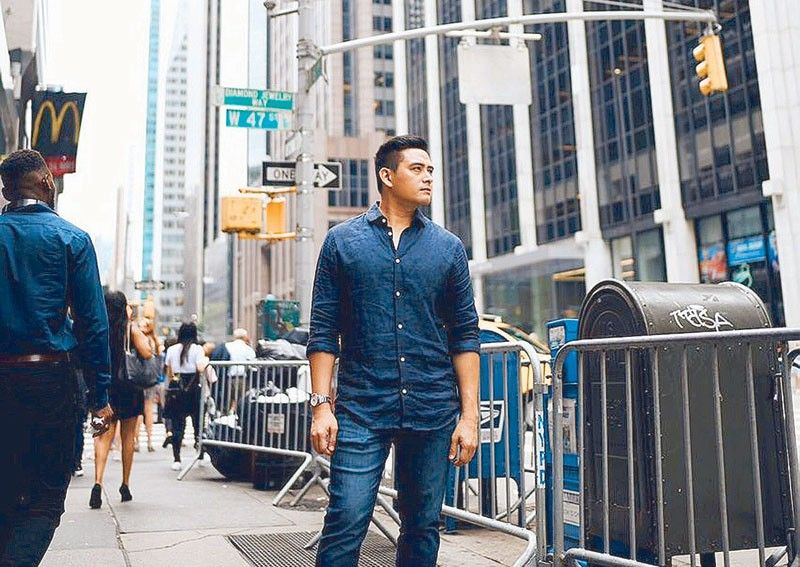 Quezon City Rep. Alfred Vargas standing tall amidst the skyscrapers of Manhattan. 'My heart bleeds for what's happening to the city,' he says.
FUNFARE
-
Ricky Lo
(The Philippine Star) - December 14, 2020 - 12:00am
No lockdown. No social distancing. No restrictions. And nobody was wearing face masks and face shields.
That was last year before the invisible enemy took a huge bite of the Big Apple. The city is dismayingly different today, sometimes looking like a ghost town, as the number of COVID-infected rises alarmingly every day.
"My heart bleeds for New York City," Quezon City (5th District) Rep. Alfred Vargas told Funfare with palpable sadness, "especially when I read the papers and I watch the newscast. We were just there last year for a shoot and I never imagined that barely 12 months later, New York would not be the same as I knew it."
The shoot, which lasted for two weeks, was for Tagpuan, directed by Mac Alejandre from a screenplay by Ricky Lee, which Alfred himself is producing and starring in, with Iza Calzado and Shaina Magdayao as co-stars. Initially entered in the first Summer Metro Manila Film Festival (SMMFF), the brainchild of Sen. Bong Go set in April but cancelled due to the pandemic, Tagpuan is one of the 10 official entries in this month's Metro Manila Film Festival (MMFF) which is being held online and may be seen around the world via UPSTREAM.ph.
"We shot all over the city...Chinatown, Manhattan, Brooklyn and other places that are not really tourist spots. We went into the heart of NYC. Besides Quezon City, my No. 1 favorite city, I love New York. My other favorites are San Francisco, Florence, Venice and Lisbon."
Tagpuan is a love story about an ex-couple who rediscover each other in NYC after a five-year separation. Alfred plays a businessman and Iza is his ex-and-future love while Shaina is the fun-loving mysterious woman he meets in Hong Kong while on a business trip.
"It was in New York where Iza's character and my character reconcile after we realize how we have changed through the years," explained Alfred. "But more than just a love story, the movie is about having no roots, the loneliness of not having a home, people traveling but not establishing a real connection. New York was an amazing place to shoot in. I have seen Breakfast at Tiffany's and other films set in New York and shooting a movie there was a dream come true. I felt like a New Yorker, you know, eating hotdog at a street corner.
"Shooting in Hong Kong was just as unforgettable. That was when rallies were being held every day, but that didn't stop us. The other scenes were shot in Binondo so you can say that Tagpuan was filmed in the world's melting pots."
Tagpuan is under Alfred's own company, Alternative Vision Cinema (AVC), that has produced several movies including Supremo (Alfred as Andres Bonifacio), Busong, Separados, Ang Guro Kong 'Di Marunong Magbasa and Kaputol.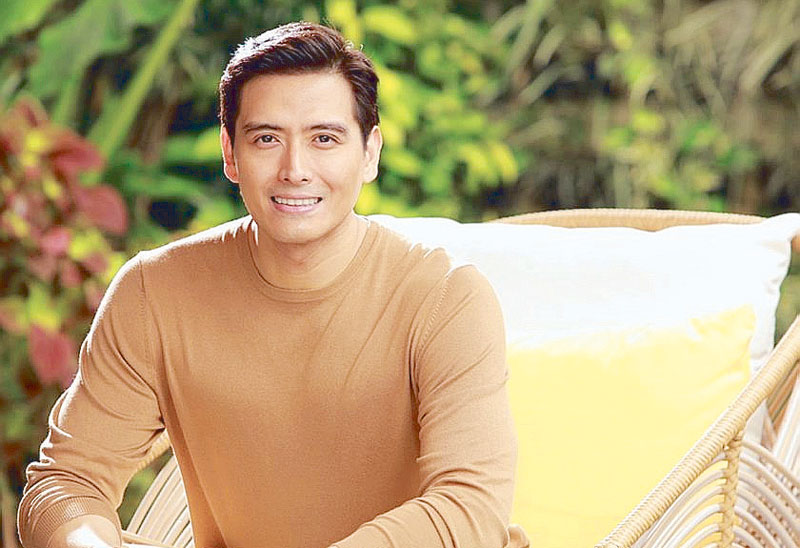 "Filmmaking is my passion, not only as an actor but also as a producer. Do I plan to produce more movies? Oh yes, I would but, of course, I hope to do so with public support. I want to do a movie for children, something that my children and I can watch together." (Alfred and his wife, Yasmine Espiritu, have three children — Alexandra Milan, nine years old, Aryanna Cassandra, eight; and Alfredo Cristiano IV, one year and four months.).
He added, "This year's MMFF has a good line-up so I am inviting people not just from here but other parts of the world to take time to watch them. Kahit saang parte ka ng mundo, puede ka manood."
It's interesting to see how the online MMFF will turn out.
"If it is successful," Alfred is keeping his fingers crossed, "if it is economically successful, it will have a big effect on the industry. More films would be made and there would be more jobs for more people. It's a new platform and it's very promising."
(E-mail reactions at rickylophilstar@gmail.com. For more updates, photos and videos, visit www.philstar.com/funfare or follow me on Instagram @therealrickylo.)