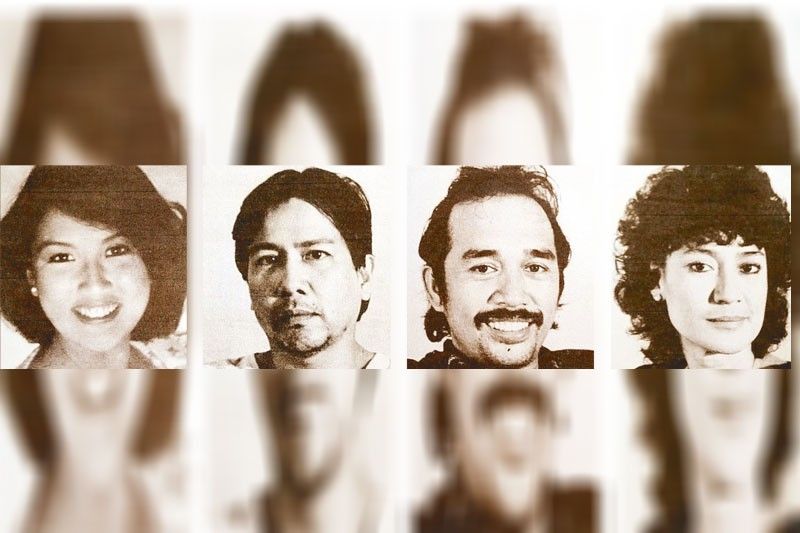 Irene Marcos Araneta, Leo Martinez, Johnny Delgado and Liza Lorena
Estereminggoles at CCP Little Theatre
In celebration of the Filipino talent, Estereminggoles was mounted at the CCP Little Theatre in September 1984. Behind the play was the Junior Friends of the Cultural Center of the Philippines, with Irene Marcos Araneta as president.
Estereminggoles starred Johnny Delgado, Liza Lorena and Bembol Roco, supported by Cesar Montano, Rosemarie Sarita and Rudy Meyer.
The play was directed by Leo Martinez, with Angie Stuart Santiago (script adaptation), Mariles Gonzales (production manager), Rolly de Leon (set designer), Dennis Marasigan (light designer), Right Direction (costume designer), Eric Diaz (furniture designer), Onel Alatiit (stage manager), and Ed Manalo and Lito Chika (stage crew). Make-up by Avon.
Estereminggoles is the Tagalog adaptation of What the Butler Saw by Joe Orion. — RKC