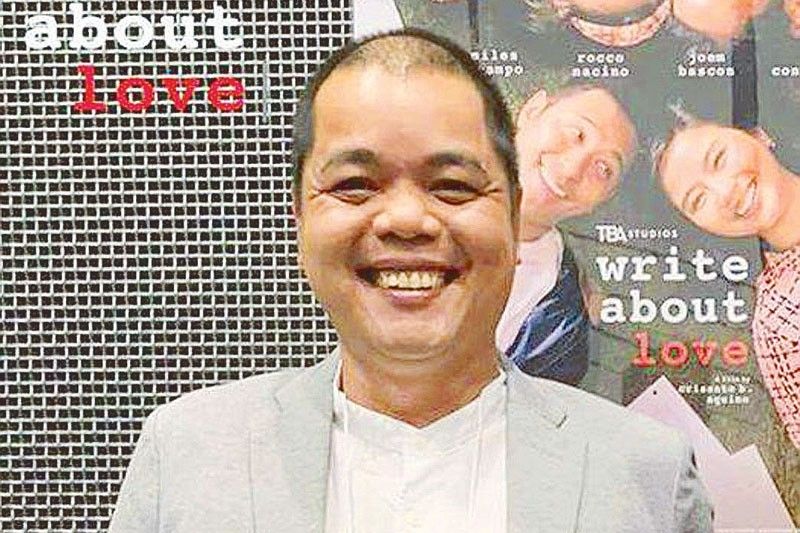 Write About Love wins in Osaka filmfest
MANILA, Philippines — Write About Love, written and directed by Crisanto Aquino (photo), won the ABC TV Award at the 15th Osaka Asian Film Festival (OAFF) in Japan on March 16.
According to the jury's citation, "It is a wonderful comedy that is bright and energetic to watch even though it incorporates serious themes. The technical aspects of the film are elaborate as reflected in the aspect ratio. Scenes taking place in the real world are shot in 4x3, the movie scenes are 16x9, and eventually the two worlds are mixed."
Thailand's Happy Old Year by Nawapol Thamrongattanart was named Best Picture (Grand Prix) and Better Days by Derek Tsang of China won the Audience Award.
Write About Love tells the story of a young female writer (Miles Ocampo) who teams up with a seasoned male writer (Rocco Nacino). Both must work together to rewrite the script of an unfinished love story (with characters played by Joem Bascon and Yeng Constantino).
The film bagged eight awards at the 2019 Metro Manila Film Festival (MMFF), including the Special Jury Prize and Second Best Picture.
Other Philippine films that competed at Osaka were Babae at Baril by Rae Red, Metamorphosis by Jose Enrique Tiglao, Sunshine Family by Tai-sik Kim and LSS (Last Song Syndrome) by Jade Castro.
According to its website, the film festival promotes Osaka worldwide as a gateway city for Asian films, engages with many people from the fields of culture, art, education, tourism and business, and works as an open platform to contribute to the development of Osaka and cinema.