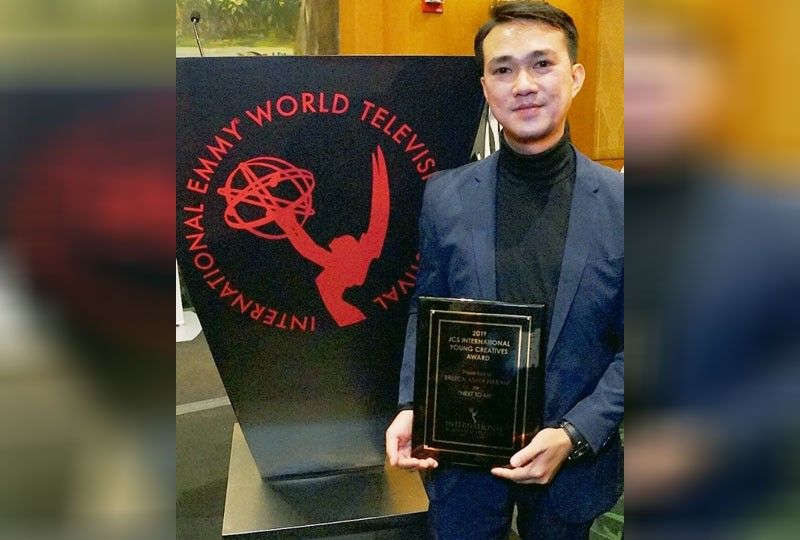 Pinoy filmmaker wins in NY fest
MANILA, Philippines — Breech Asher Harani, a filmmaker from Compostela Valley, Davao Region, received the JCS International Young Creatives Award for his short film, Next to Me, at the International Emmy World Television Festival in New York City on Nov. 23.
The short film was inspired by the struggles of young Muslims who were displaced by the battle of Marawi and the young heroes who stood for them.
Harani started creating short video contents in narrative, experimental and documentary forms and founded Alexandrite Pictures studio in 2012. His short experimental film about LGBT discrimination, Through the Mirror, was the first Filipino film to receive the Dorothy Slipper Award for Best Short Film at the Merlinka International Queer Film Festival in Serbia and the Best Short Film Award at the Springfield LGBT Film Festival in Massachusetts, USA in 2014.
Launched in 2017, the JCS International Young Creatives Award is a one-minute video competition for peace designed to discover, recognize and foster young talent from around the world while creating a global conversation around peace.