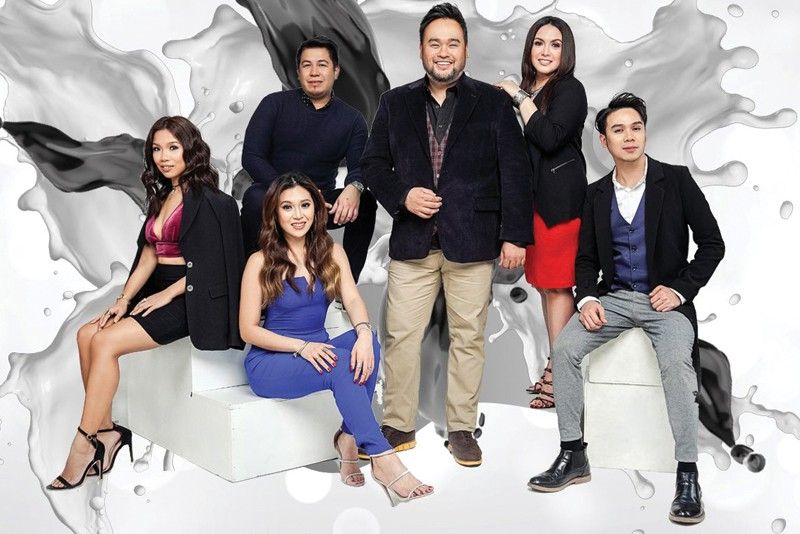 Paolo with fellow members Beng Gatmaitan, Joy Reyes, Adonis Tabanda, Lester Cerda, Smith Javier, Muriel Ting, Karen Bingco, Alchris Ramirez, Ryan Girado, Miguel Nuñez, Gino Madrid, Anthony Dio and Joshua Royeca
Jerry Donato
(The Philippine Star) - August 23, 2019 - 12:00am
MANILA, Philippines — "We wanted to be recording artists. We wanted to come up with our own album of all original songs," Paolo Ledesma, vocalist of 3rd Avenue, looked back on the group's start-up days and dreams in an interview with The STAR. And those didn't fall on deaf ears and were granted through 3rd Avenue In Time album. Some tracks were used either as a theme song or a featured song for GMA-QTV shows and a GMA Films movie. Paolo added that the group then wished to follow in the footsteps of Freestyle, M.Y.M.P. and Southborder. "We also wanted to be like them (kaya) nag-(come up) kami ng mga original songs."
The group had its own share of bar gigs and the chance to showcase its own brand of music to the public.
"The songs that we released were (like) classic OPM (Original Pilipino Music). Yung mga tunog ng OPM nung '80s and '90s, mga ganong genre, love songs, mellow pop," he said. "During that time, we were like going against the tide or the flow, rock was the trend at that time, yan yung katatapos ng acoustic."
3rd Avenue, the then up-and-coming act that made an impressive dent on mainstream recording, decided to heed the call of becoming a wedding band, and enjoyed every bit of it. Sometimes, Lady Luck has better plans. In fact, the band was just making a return to its roots. 3rd Avenue with pioneering members Paolo and Beng Gatmaitan (drummer) was discovered playing good music in weddings as an act. "We weren't expecting that we would be able to penetrate the wedding industry," said Paolo, whose group has made a mark in such a niche industry.
Yes, there are other bands that share the pie, but 3rd Avenue is a unique musical group. "Kahit paano we cross over to mainstream. We are also back-up artists. So we can go outside the (wedding) scene," said Paolo.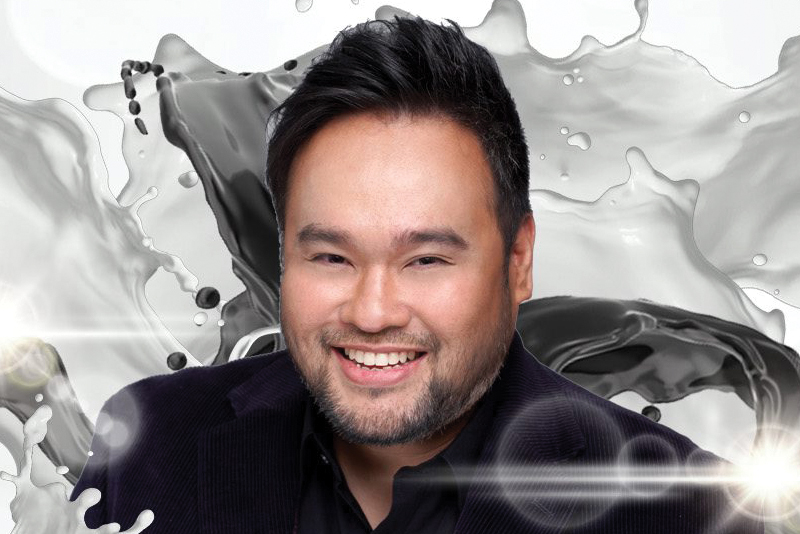 Vocalist Paolo Ledesma: '(3XV) is a musical journey, starting with our roots, and it sparks creativity.'
Its recent intimate media call saw Paolo, Beng, vocalist Joy Reyes and bassist-musical director Adonis Tabanda sing Panalangin of APO Hiking Society and play various instruments at the same time. Their voices blended well. That speaks of 3rd Avenue's versatility. The group can do weddings, corporate shows, concerts and recordings. Other members are Lester Cerda (saxophonist); Smith Javier, Muriel Ting, Karen Bingco and Alchris Ramirez, vocalists; Ryan Girado and Miguel Nuñez, keyboardists; Gino Madrid, guitarist; Anthony Dio, drummer; and Joshua Royeca, bassist.
"When we speak of the wedding industry, we're one of the pioneers," said Paolo. Since the group is in that position, 3rd Avenue also advocates on how some should perceive wedding bands. "I was telling everyone a while ago that when we started iba pa talaga yung scene para sa musicians sa wedding. Kakanta ka lang, di ka papansinin. You just sing. It got to a point where we were frustrated. As a singer, you give your best. You sing your heart out and you don't get any reaction." This effort has made a good stride thus far.
After some twists and turns in its career, 3rd Avenue remains intact and does what it knows best. "Nakakatuwa talaga. It's a reason for us to celebrate. Maaaring hindi kami naging kasing laki ng mga iniidolo namin, but we're still around," said Paolo, "we still have work. I'm very thankful, it's a milestone at hindi lahat nakakaabot ng 15 years."
With that, 3rd Avenue will have its first major concert titled 3XV The Anniversary Concert on Sept. 26 at the Music Museum and celebrate its accomplishments in the past years. Jake Zyrus and Morissette Amon will also grace the show.
"We were able to release an album," said Paolo. "We do shows with artists like Morissette as their band. (The show) is a musical journey, starting with our roots (performing in weddings and this will be shown in some) segments, and we want to introduce something new. We want to show everyone our other side. People in the wedding industry don't know how we are in concerts... and the goal of this concert is to spark creativity. Para makita nila na kaya palang gawin yan, pwede pa lang gawin yan." And that sounds musically good.
(3XV is presented by TalentWorld and RankOne Productions with McDonald's Philippines, Midastone Construction Corp., Fabulous Autoworks, Mototechnik, Inc., Getting Married Wedding Coordinators and Event Planners, Nice Print Photography, High Impact, Christine Ong-Te Events, Lucky Jayjay's Dimsum Corner and Reyes Haircutters as sponsors. For ticket inquiries, call Music Museum at 721-0635 or 721-6726 or visit www.ticketworld.com.ph.)