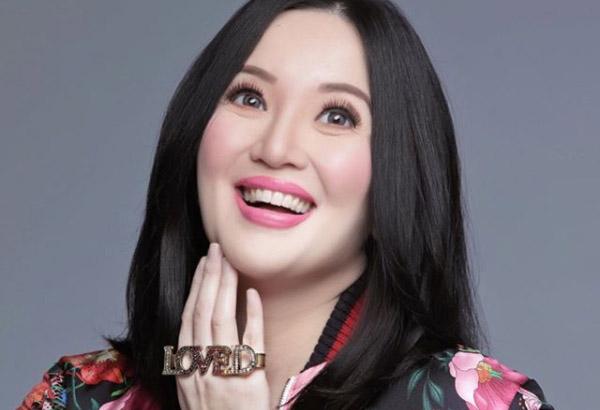 In her Instagram post, multimedia personality Kris Aquino shows the ring and other gifts she received for Christmas.
Kris Aquino scores a victory vs Nicko Falcis
MANILA, Philippines — "Queen of All Media" Kris Aquino thanked her lawyers for the progress of her complaints against former aide Nicko Falcis.
In an Instagram post on Tuesday, she showed a video containing a press statement from her legal counselors at Divina Law firm.
"The Taguig City Fiscal is charging Nicko Falcis in court with Estafa and Credit Card Fraud. i need to point out, sa tamang paraan ang pag post nito- as you can see in my video, we received REGISTERED MAIL here at home today. Hindi po isang entertainment portal ang unang naglabas ng balita," Kris wrote.
Reports said Assistant State Prosecutor Claire Eufracia Pagayanan junked Kris' qualified theft complaint against Nicko, but recommended the filing of Estafa through Misappropriation and Conversion charge against the actress' former business partner.
Kris also shared how she met Divina Law's founder and Managing Partner, University of Santo Tomas Law Dean Nilo Divina, which she described as her "rock of strength and an infinite source of reassurance."
"I only personally met Dean Nilo Divina October 17, 2018. In 5 months he has become my rock of strength, an infinite source of reassurance, and most of all, he has treated me with so much compassion.
Naramdaman ko, para sa kanya, at sa legal team he formed for me, hindi ako kliyente lang, pinahalagahan nila ang puso ko- they have treated me as a REAL person not just someone who is a client," Kris said.
"Thank you, Dean because you told me to not let the setbacks derail me because we have the #TRUTH on our side," she added.
Meanwhile, Nicko also took to Instagram to express his side on the latest issue surrounding their case. He pointed out that the Taguig prosecutor was appointed by Kris' brother, former Pres. Benigno Aquino III.
"Sadly, Taguig OCP is inherently biased and our motions were ignored, where is the fair justice there? Taguig Investigating Prosecutor Claire Eufracian Pagayanan was appointed by PNoy in 2016 as Prosecutor II," Nicko said.
"There is NO Qualified Theft and we will continue to fight for our rights and reveal how evil and manipulative she is, on and off cam, online and offline, a true power tripper who believes everything can be bought. No amount of divinity can protect you from your vile and putrid nature. Let's end this #Krisis," he added.
Last month, the prosecutor's office of Makati and Pasig junked Kris' qualified theft complaint against Falcis.
According to reports, Aquino accused Falcis of using a credit card issued for the operations of production outfit Kristina C. Aquino Production for his personal expenses. She claimed that Falcis charged over P1 million to a BDO corporate card without her consent.