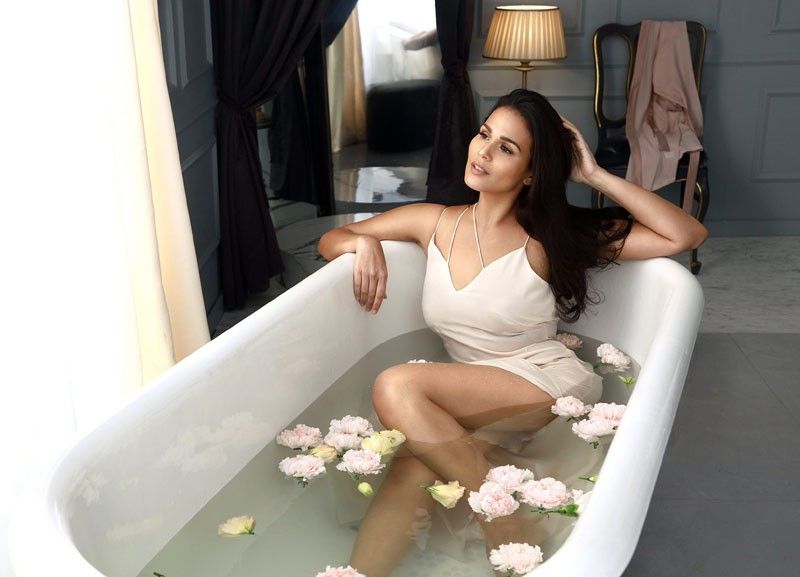 Iza Calzado is undergoinga series of treatments at the Belo Medical Clinic in preparation for her and boyfriend Ben Wintle's wedding 'in a very special island' sometime mid-December
CONVERSATIONS
-
Ricky Lo
(The Philippine Star) - November 25, 2018 - 12:00am
When Iza Calzado marches down the aisle in a Rajo Laurel gown, she will be given away by her brother Dash since both their parents (dad was Lito Calzado) are long gone. It will surely be an emotional moment for Iza ­— "And I think I couldn't help but cry," never mind if that would spoil her makeup. "I don't think Ben would mind."
The groom is half-British/half-Filipino Benjamin "Ben" Wintle, the founder and CEO of the app Booky whom Iza met in 2011 during an Esquire magazine event, with their mutual friend Isabelle Daza acting as Cupid.
"He's my Prince Charming," said Iza, "and I met him at the Ball."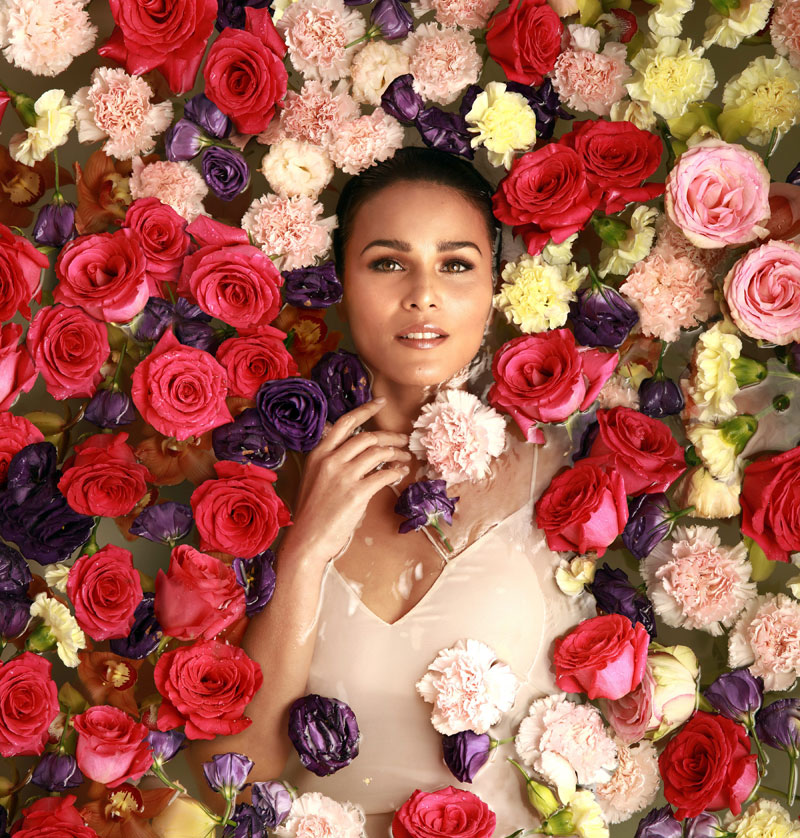 Except to say that their beach wedding will be held middle of December, Iza begged off from revealing more details. Instead, she talked about how she's preparing for the Big Day, including having treatments at The Belo Medical Clinic such as:
• Skin Reboot — A skin firming and tightening treatment that uses Mesobiolift and micro current to stimulate collagen formation for younger-looking skin;
• Thermage — A non-invasive treatment that uses radio frequency (RF) technology to tighten skin, smoothen out wrinkles and contour the face and body.
• Angel Whitening Procedure — a treatment that targets melanin deposit to effectively lighten skin and deliver a more even tone;
• Venus Freeze — A skin tightening and contouring treatment that uses Multi-Polar Radiofrequency and Pulsed Magnetic Fields to safely and evenly heat the tissue under the surface of the skin; and
• Exilis — It works to contour the face and body by liquefying fat as well as triggering the production of collagen to tighten skin…all without surgery.
This series of photos shows how Ben made Iza cry when he proposed to her
How do you prepare for your wedding emotionally, mentally and physically?
"To be honest, it's very difficult to prepare mind, body and spirit for the wedding because I am doing a soap (Ngayon at Kailanman) and a movie (Sanggre Project for iflix). But when I can, I try to work on all our requirements (ang daming kailangan gawin!). My lifestyle is already pretty healthy in terms of my food intake and physical activities, except for my sleep because of work so that much I get to take care of physically.
"I have also gone to Belo for some pre-wedding treatments but I haven't been back in over a month because of work. Lastly, I plan to do a two-to-three day stay at The Farm just before I get married so I can be centered and grounded before I say I do."
What treatments did you have at the Belo Clinic?
"Some of them are Radio Frequency (RF) such as Venus Freeze and Exilis. But since I didn't have enough time to keep going back, Dr. Belo suggested I do Thermage for my loose skin (from losing 100 lbs. before) and also for my face to stimulate production of collagen. I also recently discovered the beauty of the laser treatments and have done Angel White (which is not a whitening treatment) and I also tried Skin Reboot, another RF machine for the face (which I did before Thermage)."
Any other beauty regimen that you practice?
"I always make it a point to cleanse and moisturize my face (Pond's Girl here!). I eat lots of vegetables and fruits, drink copious amounts of water, drink bone-broth soup which is rich in collagen and try to get enough sleep when I can. Plus, I make sure to always wear a smile on my face. Kahit anong pag-papaganda mo, kung hindi ka masaya, hindi ka magiging truly beautiful!"
What about your fiancé, did he have to undergo some treatments at Belo?
"Nope, none. He has never gone to any facial clinic in the Philippines. Ben is super low maintenance."
What kind of wedding will you have?
"Beach wedding. Hopefully, a fun one!"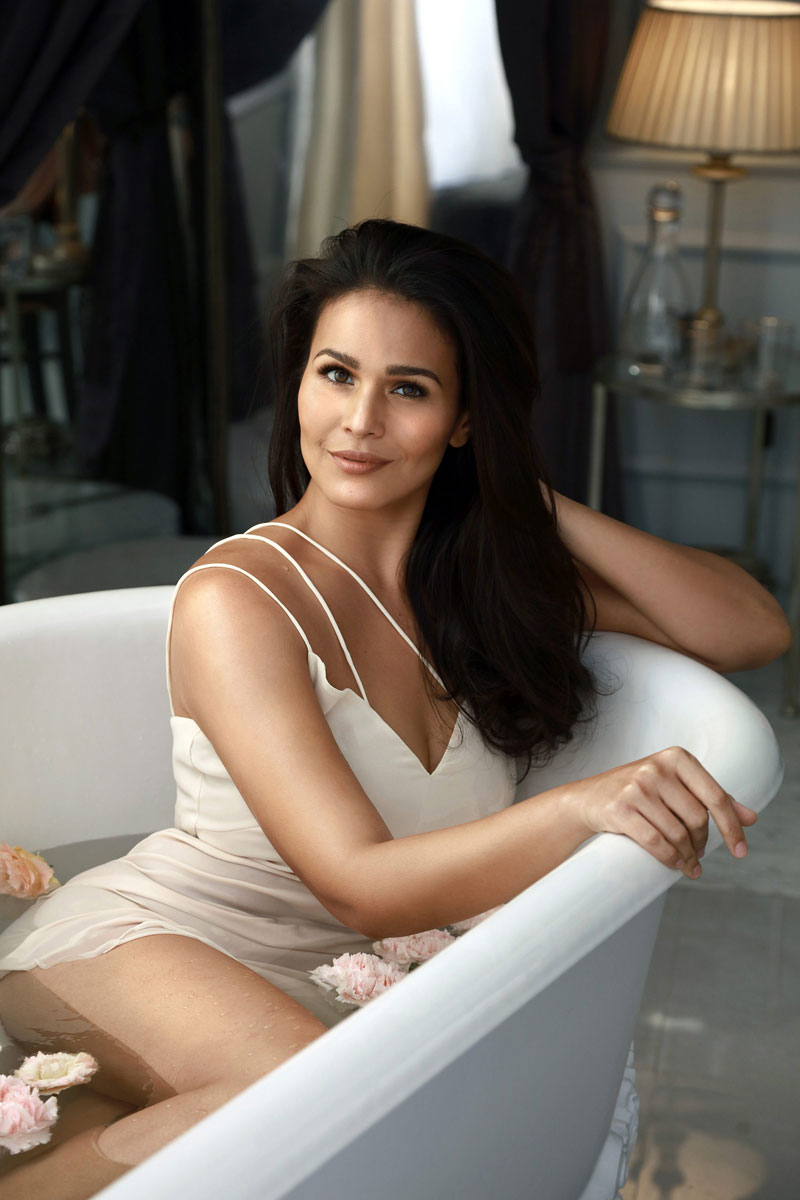 Tell us how you and Ben met and matched?
"I was hosting for the launch of Esquire magazine in 2011. He was a guest and he saw me on stage. Our common friend, Isabelle Daza, found out that Ben was asking another friend about me and was quick to pull him to me. She tapped my shoulder and said, 'Ben-Iza, Iza-Ben. Single-Single.' Safe to say I met my Prince at the Ball. The rest is history."
More about Ben (his family background, profession, etc.)?
"Benjamin Wintle is half-British, half-Filipino, born and raised in Hong Kong. He is a tech entrepreneur and is the founder and CEO of the app Booky which started as a food app and has now entered fitness and beauty space. He loves dogs and plays tennis on the weekends."
How did you know that you were compatible enough to settle down as husband and wife?
"Ben and I balance each other out. I feel that we fill each other's weaknesses with each other's strengths. I knew he would make such an amazing father because of how he is with our dogs and how he has been very helpful in helping me raise my stepbrother. I knew he would be a great partner in life, that's what made me realize that he is The One."
How soon do you plan to have a child and how many do you want?
"Just need to finish some projects next year so end of the next year is the deadliest deadline to start creating and hoping for a family."
Where's the honeymoon?
"We haven't planned it, I am still very busy with work."
Will there be any changes (choice of roles, etc.) in your career after the wedding?
"Ben is very supportive and understanding so in terms of roles, I don't see anything changing. I have been playing mother roles naman na so it's not like that will be something new for me pa. Maybe, it will be different to execute it once I have a child of my own.
"I really don't know where this road will lead me but I know that when the time comes for me to be a mother, I will take on that role as seriously as I have taken on all my other roles as an actress — probably 1,000 times more serious. My passion to create and express and grow as an artist will always be in me but this time, it will go hand in hand with my growth as a woman, wife and hopefully a mother."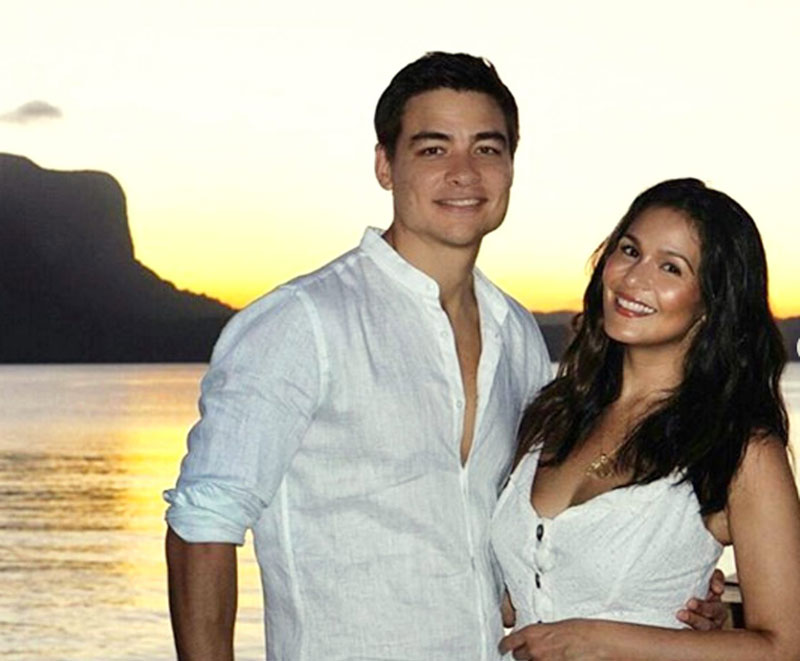 Iza as a Belo endorser and with fiancé Ben: Ben and I balance each other out. I feel that we fill each other's weaknesses with each other's strengths. I knew he would make an amazing father because of how he is with our dogs and how he has been in helping me raise my stepbrother.
* * *
(E-mail reactions at rickylophilstar@gmail.com. For more updates, photos and videos, visit www.philstar.com/funfare or follow me on Instagram @therealrickylo.)