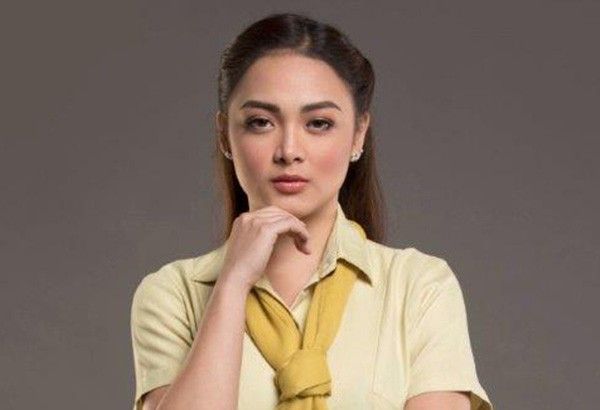 Kapuso star Meg Imperial
GMA/Released
Meg Imperial cries foul for being dragged into Chiong sisters' issue
MANILA, Philippines — Actress Meg Imperial cried foul after supporters of convicted prisoner Paco Larranaga commented messages of support for him on her social media account.
In an Instagram story, Meg said while she respects Paco's supporters, she pleads them to keep her off the issue.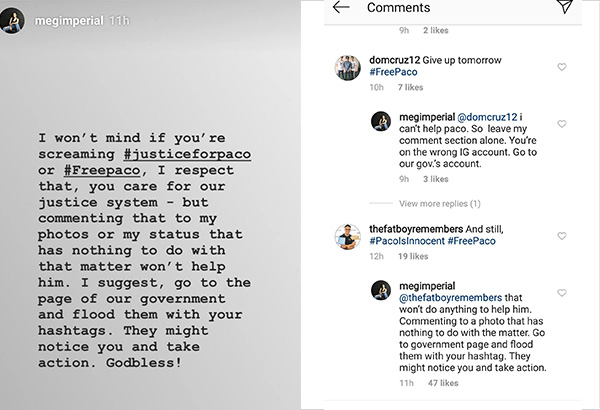 Screenshots of Barbie Imperial's Instagram story and replies. Philstar.com/Jan Milo Severo
"I won't mind if you're screaming #justiceforpaco or #FreePaco, I respect that, you care for your justice system – but commenting that to my photos or my status that has nothing to do with that matter won't help him," she wrote.
"I suggest, go to the page of our government and flood them with your hashtags. They might notice you and take action. God bless!" she added.
Netizens are commenting "#PacoIsInnocent, #FreePaco, #JusticeForPaco" on Meg's photos on Instagram account as support for Paco on the Chiong sisters' kidnap-rape-murder case that happened on 1997 in Cebu.
Meg and Donnalyn Bartolome are the stars of Viva Films' "Jacqueline Comes Home," a film adaptation of the Chiong sisters' case.
Recently, a documentary titled "Give Up Tomorrow" resurfaced on social media sites. The documentary, first uploaded on 2011, tackles the other side of the case, featuring the side of Paco and his co-convicts.
There is an online petition on Change.org urging President Rodrigo Duterte and the Supreme Court to reopen the controversial case.