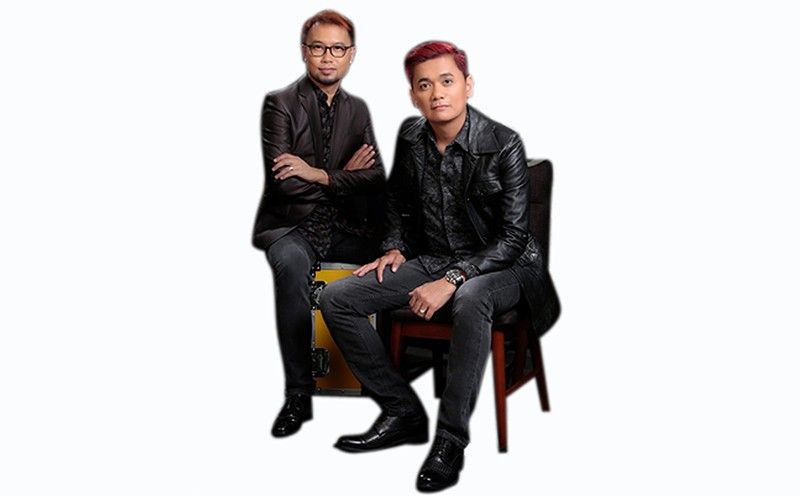 Perci Intalan (left) and Jun Lana, the couple behind IdeaFirst Company
They 'kill' actors, don't they?
FUNFARE
-
Ricky Lo
(The Philippine Star) - July 3, 2018 - 12:00am
When an actor misbehaves in a teleserye (coming to the set unprepared or not showing up at all), he is "killed" on the spot – his character, that is – and the story proceeds without any interruption, with the "late" character hardly missed.
In a film, the "killing" is "pre-meditated" – that is, done preferably before the shoot starts to avoid unnecessary expenses (bad for the budget especially if "shoe string" or limited).
Perci Intalan and Jun Lana, the happily-married couple behind the progressive IdeaFirst Company, have been in the business long enough to be able to preempt any untoward incidents and impose damage control even before the damage is done.
For instance, when Christian Bables backed out of Born Beautiful, a sequel to the awarded hit comedy Die Beautiful, never mind if Perci and Jun had already shot a teaser, they promptly replaced him with Martin del Rosario who turned out to be the better choice.
"We are happy with Martin," said Perci who directed the movie. "He is not only magaling but also mabait. He would report to the set direct from the shoot of his GMA soap, take a power nap and when called for a 'take,' he would be ready with his lines. We have no problem with him." (Born Beautiful will first be released in theaters and then aired as a full mini-series on Cignal TV like a director's cut.)
Another project, The Nurse, had to be shelved due to conflict of schedules. The lead star, Nadine Lustre, was busy with other projects for Viva Films which is co-producing the movie that would have been filmed in Japan (the current favorite set of local producers; Viva's recent hit, Sid & Aya starring Dingdong Dantes and Anne Curtis, was partly filmed in Tokyo, particularly at the famous Shibuya Crossing where thousands of locals and tourists crisscross from four points as soon as the traffic lights turn red).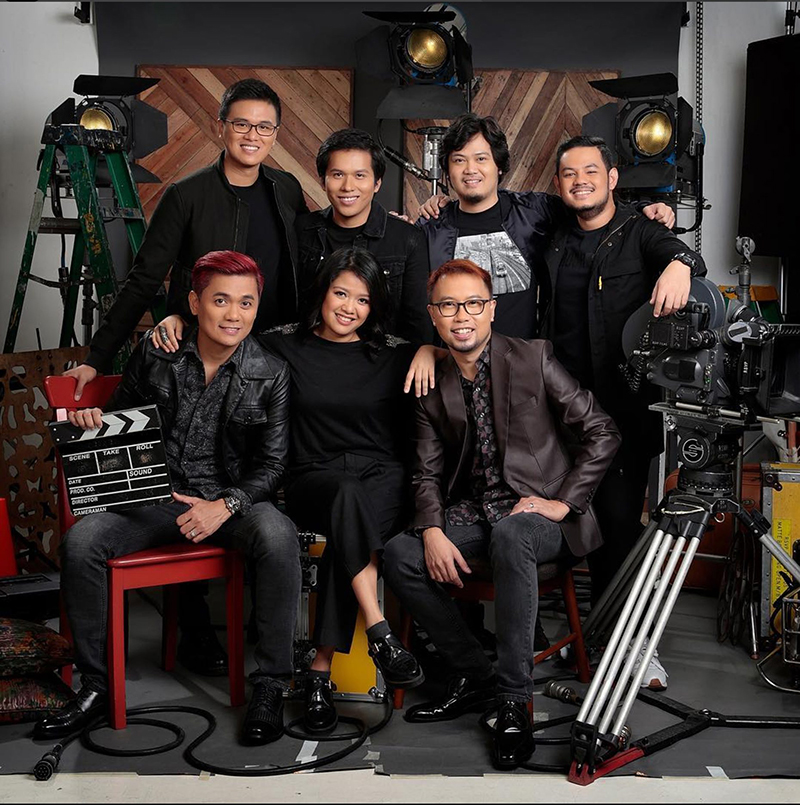 Perci and Jun with IdeaFirst resident directors (all graduates of Jun's CinePanulat writing workshop, from top left) Dominic Lim, Ivan Andrew Payawal, Prime Cruz, Miko Livelo and Sigrid Andrea Bernardo
Currently showing is The Write Moment, an IdeaFirst release starring Valeen Montenegro and Jerald Napoles, megged by first-timer Dominic Lim, one of the company's resident directors.
Perci and Jun are indeed wise to use "Idea" in their company's name because they have been coming up with bright ideas such as entering into joint venture with established companies such as Regal (Die Beautiful and My Fairy Tail Love Story), Star Cinema/Quantum Films (Ang Dalawang Mrs. Reyes) and Viva (Ang Pambansang Third Wheel and Mr. & Mrs. Cruz, aside from the shelved The Nurse), not to mention other projects with Netflix, Disney and Google, aside from Cignal.
Already in the can is Ang Babaeng Allergic sa Wifi, directed by Jun and starring Sue Ramirez, which is based on a news story that Jun said he had read in the US a few years ago about a girl who committed suicide after she was diagnosed with electro-magnetic hypersensitivity syndrome.
"There's a village in the US where people suffering from the same ailment are living," said Jun, adding that he had difficulty writing the script so he went to Amsterdam to finish it.
Between now and end of the year (or beyond), IdeaFirst is busy with more projects including Sleepless, The Series for Cignal TV directed by Prime Cruz, and the thriller The Orbiters.
Movies in progress with IdeaFirst as content provider include Unli Life (for Regal) directed by Miko Livelo, Si Chedeng at si Apple by Patrick Tabada, Gusto Kita With All My Hypothalamus by Dwein Baltazar and the yet untitled "comeback" movie of Claudine Barretto (for Viva) by Sigrid Andrea Bernardo (who directed Kita Kita, the Empoy Marquez/Alessandra de Rossi starrer that has grossed more than P350M so far).
Partners in business, partners in life. As a couple, Perci and Jun are the happy parents of a two-year-old.
Asked how many more children do they plan to have, Jun joked.
"A dozen more!"
Yes, as in the movies, the more the merrier!
(E-mail reactions at entphilstar@yahoo.com. For more updates, photos and videos, visit www.philstar.com/funfare or follow me on Instagram @therealrickylo.)