Universal Robina Q2 profit up 43%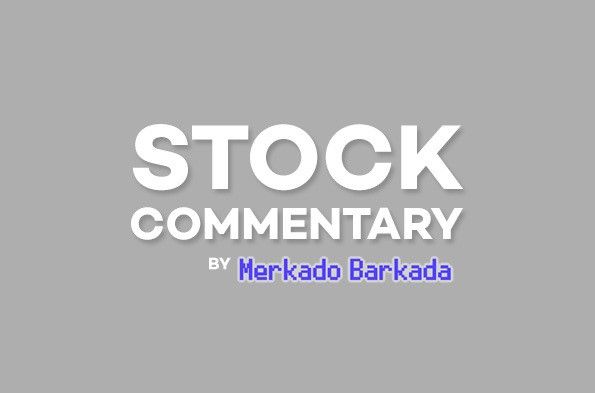 Universal Robina [URC 126.70 4.38%] reported a Q2/21 profit of P5.0 billion, up 43% from Q2/20 profit of P3.5 billion, and up 68% from Q1/21 profit of P3.0 billion. URC manufactures, markets, and distributes branded consumer foods, and is a substantial part of the Gokongwei Family's portfolio of companies owned by JG Summit [JGS 56.00 3.45%]. URC segments its business into the following groupings, from largest to smallest: branded consumer foods (snacks, beverages, cup noodles, etc), commodity food (sugar, flour, and renewable energy), and agro-industrial (farms, animal nutrition, drugs and disinfectants).
Consolidated sales were up 1.7% year-on-year over the first half of 2021, led by the international arm of the branded consumer foods segment up 13%, and the commodity foods segment also up 13%. Sales for the domestic arm of the branded consumer goods segment actually dropped 7%, as did the agro-industrial segment which dropped 15%. On the costs side of the ledger, URC reported that its financing costs decreased over 25% to P607 million, due to lower interest rates. URC's President and CEO, Irwin Lee, said that the company's relatively steady performance through all of the pandemic challenges, combined with adjustments that will be made to encourage "value creation" despite the pandemic, have given URC's management team confidence in its ability to "continue investing for growth while increasing returns to shareholders".
MB BOTTOM-LINE
The line about increasing returns to shareholders is actually quite relevant, as URC announced that it would increase its dividend by 5% this year (P3.30 dividends per year vs. the regular P3.15 divs/year) and also invest in a P3 billion stock buy-back program. The stock buy-back program will provide artificial open-market demand for URC stock, which should work to provide upward pressure on the stock price.
Whether that pressure helps blunt a fall or push a surge remains to be seen, but buy-back programs are generally positive for a stock's price action. Buy-backs reduce the number of outstanding shares in circulation, which (very marginally) improves the value of each remaining share. Whether or not spending P3 billion to chase that very marginal improvement is probably up for debate. The continued burden of COVID lockdowns will weigh heavily on URC's competitors in the agri-industrial, commodity food, and domestic consumer goods segments, and for well-capitalized firms like URC that have (so far) weathered the challenges, opportunities for acquisitions both offensive (gain market share in new sub-segments) and defensive (protect market share in existing sub-segments) will likely present themselves as the pandemic continues to run its course.
--
Merkado Barkada is a free daily newsletter on the PSE, investing and business in the Philippines. You can subscribe to the newsletter or follow on Twitter to receive the full daily updates.