Holcim Philippines Q2 profit up, but lockdown headaches loom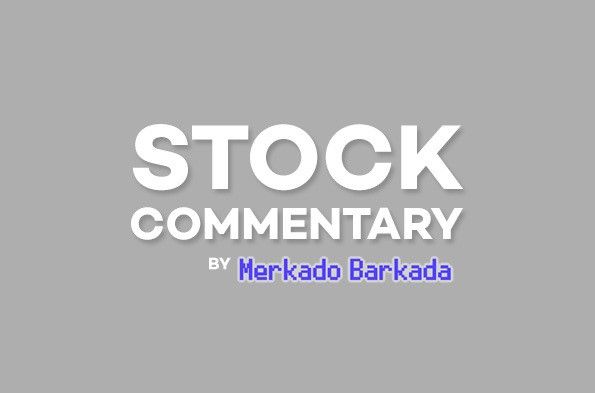 Holcim Philippines [HLCM 6.35 1.24%] booked Q2/21 profit of P721 million, up 918% from Q2/20 net loss of P88 million, and down 21% from Q1/21 profit of P909 million. HLCM is owned by the Holcim Group, which is itself owned by LafargeHolcim, the Swiss-based building materials and aggregates company that became the world's largest after Lafarge and Holcim merged about 5 years ago.
HLCM said that its Q2 net sales were 20% higher than in Q2 last year, due to retail demand that returned after the movement restrictions were lifted. HLCM did say that "strong cost discipline" was needed to deal with the rising costs of fuel, electricity, and freight. HLCM also said that the re-imposition of movement restrictions in May of this year caused some bottlenecks in its logistics chain that were particularly challenging for the company.
HLCM also reported a 13% increase in operational expenses, but was quick to note that the low Q2/20 number "benefited from rationalized workforce deployment" (code for: no work no pay during original COVID lockdown).
MB BOTTOM-LINE
You can see why Ramon Ang and San Miguel [SMC 104.00 7.96%] wanted to buy HLCM just before COVID struck last year: if Duterte's "Build Build Build" program is a gold rush for construction firms (and LGU joint ventures), then HLCM is perfectly positioned to sell millions of tons of proverbial shovels to the "miners". When the Philippine Competition Commission rejected SMC's bid to purchase HLCM, LafargeHolcim's statement put out by LafargeHolcim on keeping its Philippine subsidiary was very telling as to its long-term view of its business and the MB Cement sector generally :"Given today's new reality, we have decided to no longer sell our business in the Philippines.
The Philippines is one of the most high-growth countries in the Asia-Pacific region and we intend to maintain our leadership position there." Savvy business types will notice that LafargeHolcim and HLCM went pretty far into the process of selling HLCM to SMC before making that statement, and likely would have completed the sale if not for the intervention of the PCC. I don't have any inside information to say that HLCM is still for sale, or that there are other interested buyers, but I feel like the company is probably still available to a buyer that doesn't already have concrete and aggregate products out in the marketplace right now.
The return to lockdown will probably cause HLCM some operational headaches (those logistical bottlenecks will re-appear), but the overall trajectory of the country and the MB Cement sector will probably not be greatly impacted in the long run.
--
Merkado Barkada is a free daily newsletter on the PSE, investing and business in the Philippines. You can subscribe to the newsletter or follow on Twitter to receive the full daily updates.