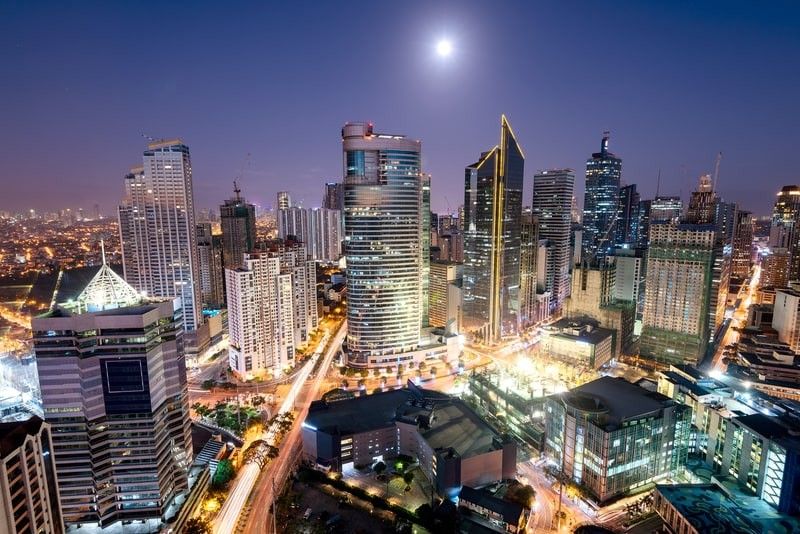 Ayala Avenue is often called the Wall Street of the Philippines, making parcels of land in the area one of the most desirable residential developments in the city.
Makati: A look into the Metro's most prime address
In the stock market, "buy low, sell high" is the golden rule. In real estate, the same principle applies but with one big difference, especially in the current Philippine context: the prices of land almost certainly will not be going down again. If you are looking to invest, that time is now.
With land being a limited resource, its value is expected only to increase, especially with the scarcity of developable land in major cities of the country.
Global real estate services company Colliers' reveals that as of the second quarter of 2018, the value of prime land in Makati reached P695,000/sq.m., with Fort Bonifacio not far behind at P586,000/sq.m.
According to Colliers' forecasts, all these areas are still expected to rise in value, with Makati projected to achieve a growth of 26 percent by the third quarter of 2019.
In the residential arena, luxury condominiums within the Makati Central Business District still command the highest prices according to Colliers.
"We're seeing historical highs now in real estate, particularly in office and residential developments. Land values continue to go up, and developers are increasing their prices. There is demand and there are people buying at those prices," Colliers Philippines deputy managing director Richard Raymundo said.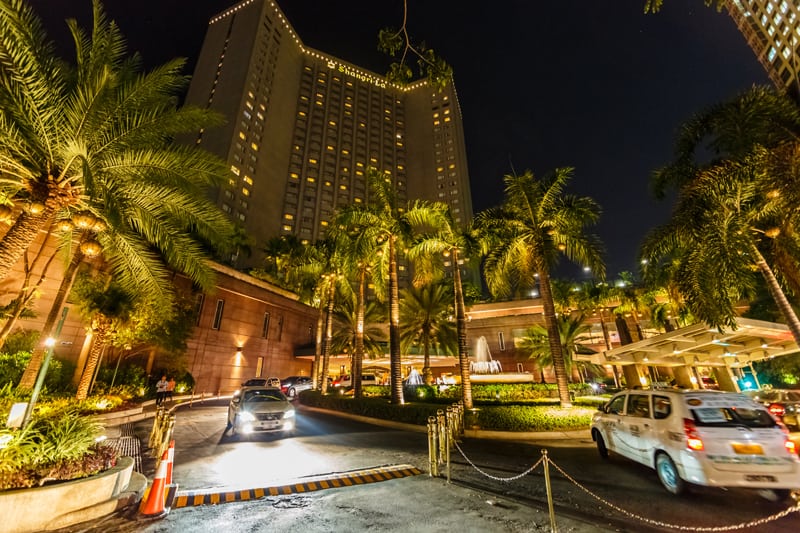 Standing along the vibrant Ayala Avenue are premier hotels, multinational companies, leading financial institutions and major commercial centers, turning it into one of the busiest thoroughfares in Metro Manila.
The premier address in Manila
Despite developments all over Metro Manila, Makati still holds a certain kind of prestige. On paper, it certainly has a lot of things going for it. Raymundo said, "First, it is seen as the premier business district in the country. The top companies are still here. It is still a master-planned development."
Makati's busiest thoroughfare, Ayala Avenue, is often called the Wall Street of the Philippines as it houses five-star hotels, main commercial centers, multinational companies' headquarters, and several financial institutions.
"Second, with traffic getting worse in the Philippines, a lot of people want to be in an area with a strategic location for you could be stuck in traffic for one or two hours going to work. Third, there are the supporting facilities, amenities and institutions. You want to be in an area that is close to corporations or work, schools and retail centers. All these make Makati a viable location," he added.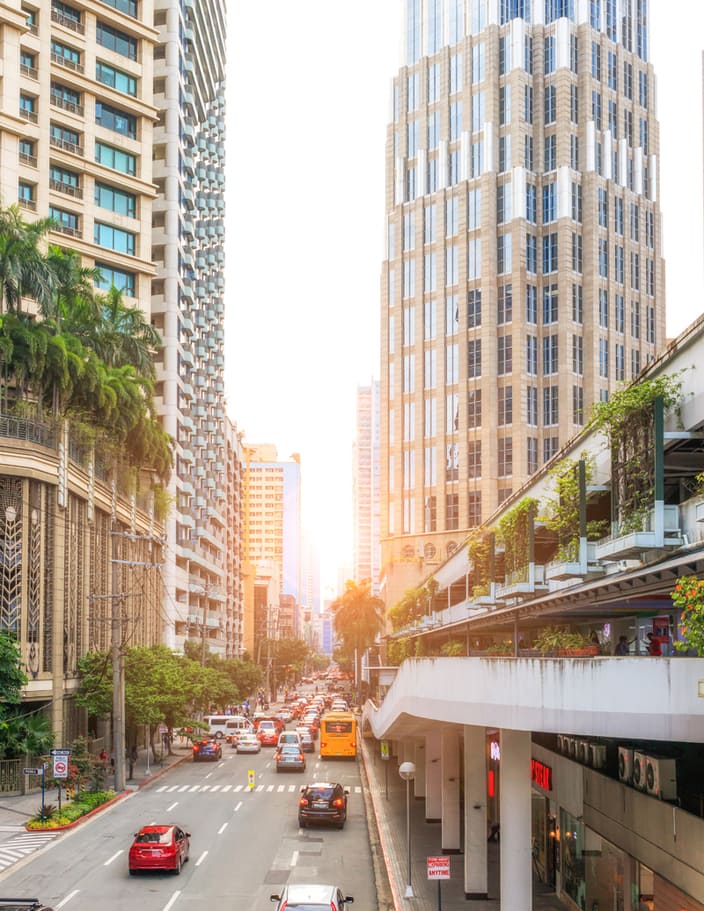 Stretched across Makati's economic core, Ayala Avenue conveniently and strategically leads city dwellers to the rest of the Metro, including key cities such as Taguig, Pasay and Manila.
First in the country
Rising very soon is an ultra-luxury project that will stand on the very last vacant plot of land on Apartment Ridge.
SMDC and Federal Land — the real estate companies of two of the most respected business families in the Philippines — joined together to bring in the first Foster + Partners project in the country.
It promises to be the crowning jewel on Ayala Avenue's already stunning skyline and is expected to push land values to record-breaking levels.
Befitting a project of such grand stature, world-renowned architectural firm Foster + Partners was brought into the picture.
Helmed by the Pritzker Architecture Prize-winning architect Norman Foster, the firm's reputation rests on such feats of architecture including Hong Kong's HSBC Building, The Gherkin, New York's Hearst Tower, and countless others.
The Pritzker Architecture Prize jury lauded the Foster brand of architecture for embracing "the most advanced technology appropriate to the task, producing results sensitive to their sites, always with imaginative solutions to design problems."
These elements are expected to be evident once the very first Foster + Partners Philippine project is complete, rising above all else along Ayala Avenue.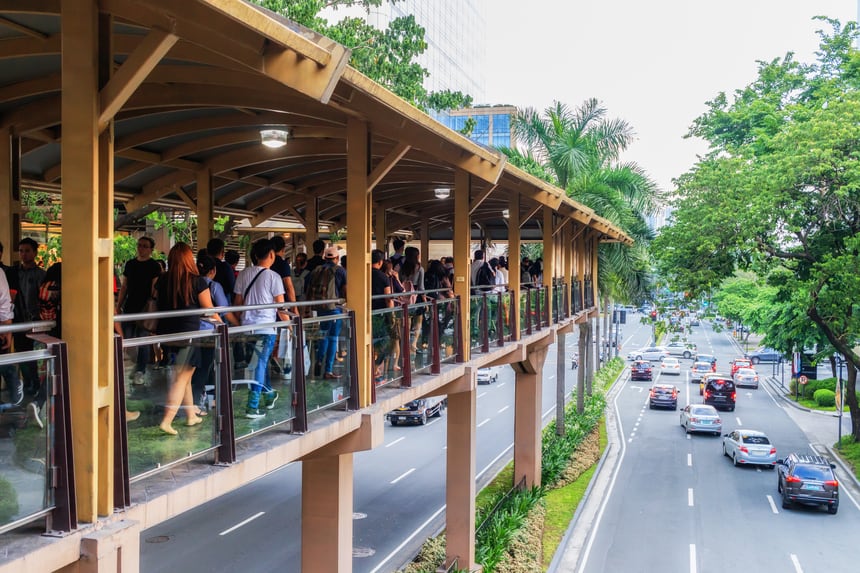 The Makati Central Business District (CBD) is the business capital and the epicenter of economic activities in the Philippines, initiating a dynamic environment for frontrunners and start-ups across diverse industires.
Inside, the pursuit of science and architecture will be on display as each unit will be column-free and will utilize double-slab floor construction, allowing residents to freely customize their homes.
Designed with privacy in mind, no two units will face each other, with the best units offering sweeping 270-degree views of the city.
In keeping with Foster's hallmark of designing structures with the ecology and environment in mind, the first Foster + Partners project in the Philippines will be equipped with efficient air-conditioning and lighting systems, exterior horizontal fins that will provide natural ventilation and shade, as well as an outer shell of high-performance glass to maximize insulation benefits. Also meriting a closer look is the amount of space that the property will devote to green spaces for residents to enjoy.