Record year ahead for Philippine real estate
August 17, 2018 | 12:00am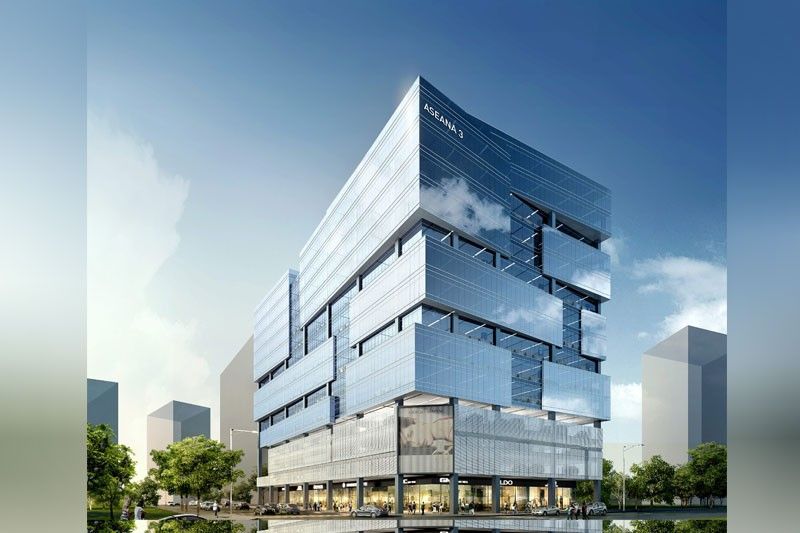 But higher interest rates, inflation pose challenge
MANILA, Philippines — The property sector is likely headed toward historic highs in demand and supply this year despite challenges from rising interest rates and inflation, real estate services firm Colliers International said.
While the domestic economy's growth eased to a three-year low of six percent in the second quarter, Colliers said the Philippines is still the third fastest growing economy in the region, behind Vietnam (6.8 percent) and China (6.7 percent).
"Amid the slower growth, the property sector remains resilient with major segments such as office, residential and leisure poised for record-high demand and supply in 2018," the firm said.
However, it added that rising interest rates could dampen low to mid-income residential demand over the next 12 to 24 months.
Colliers said there has been a slowdown in condominium launches in the first half of the year amid developers' concerns over higher interest rates.
The Bangko Sentral ng Pilipinas raised policy rates by 50 basis points last week, the most aggressive hike since the global financial crisis in 2008.
"We believe that a volatile interest rate environment should entice local developers to be more open to partnering with foreign firms to develop horizontal and vertical residential projects," Colliers said.
Apart from rising interest rates, accelerating inflation is also a challenge for the property sector as such curtails consumer spending.
The inflation rate rose to 5.7 percent in July, the fastest rate in five years, due to the increases in the prices of food and beverage products.
Colliers said other challenges faced by the property sector are the persisting private construction delays due to shortage of skilled workers and ramped up implementation of public infrastructure projects, right of way issues, as well as uncertainties on the implementation of the proposed second package of the Tax Reform for Acceleration and Inclusion (TRAIN) law which seeks to rationalize incentives given by government to investors.
In the office segment, Colliers said indicators point to a record-high supply and net take-up this year.
As of the first half, Metro Manila recorded a net take up of 641,000 sqm, higher than the 638,000 sqm posted for the whole of last year.
Colliers said it expects net take-up to hit 1.07 million sqm this year, complemented by 1.08 million sqm of new leasable office supply, another historical high.
"We believe that demand for the remainder of the year will be sustained by strong pre-leasing among office towers due to be completed in the second half of 2018, about 31 percent of which has already been pre-committed," the firm said.
Apart from business process outsourcing companies and offshore gaming firms from China, demand for office spaces in Metro Manila will be boosted by traditional businesses such as logistics, telecommunications, insurance and financial services.
The residential segment, meanwhile, is expected to continue to benefit from the warmer ties between the Philippines and China.
"We see greater potential for partnership with foreign developers as Colliers Philippines has observed more enquiries from firms based in Hong Kong, Japan and mainland China," Colliers said.
As a number of developers plan to build horizontal (house and lot) projects in key hubs outside of Manila such as Cavite, Bulacan and Pampanga, Colliers pointed out that developers should continue to venture into residential projects in second-tier and third-tier cities all over the country, as these areas have high demand from end-users.
Colliers also said it expects the number of international visitors to the country to reach between 7.3 million and 7.5 million this year from 6.6 million last year, and for Metro Manila hotel occupancy to hover between 65 percent and 68 percent due to record-high completion with about 2,800 new hotel rooms to be delivered this year.
Colliers expects Manila occupancy to average between 68 percent and 70 percent per year from next year until 2021 as the completion of new hotel rooms tapers off, while daily rates are projected to rise by about one percent and two percent per year during the same three-year period.
For the industrial segment, Colliers expects take- up of spaces to remain stable even as foreign investment pledges dipped by 38 percent in the first quarter of the year over uncertainties on the second package of TRAIN.
This, as a few locators have made announcements to expand operations within the Central and Southern Luzon industrial parks.
"There are initial concerns about the country's property sector overheating. But the central bank has been implementing measures to temper inflation and quell overheating concerns. But for the economic growth to be more inclusive and supportive of a thriving property market, the government must guarantee that policy reforms are in place, and these include the continued granting of both tax and non-tax incentives to ensure that the Philippines retains its stature as an attractive destination for outsourcing and industrial locators; and relaxation of foreign ownership restriction in key sectors such as construction to address delays in the completion of projects," Colliers said.