Lexus floats its boat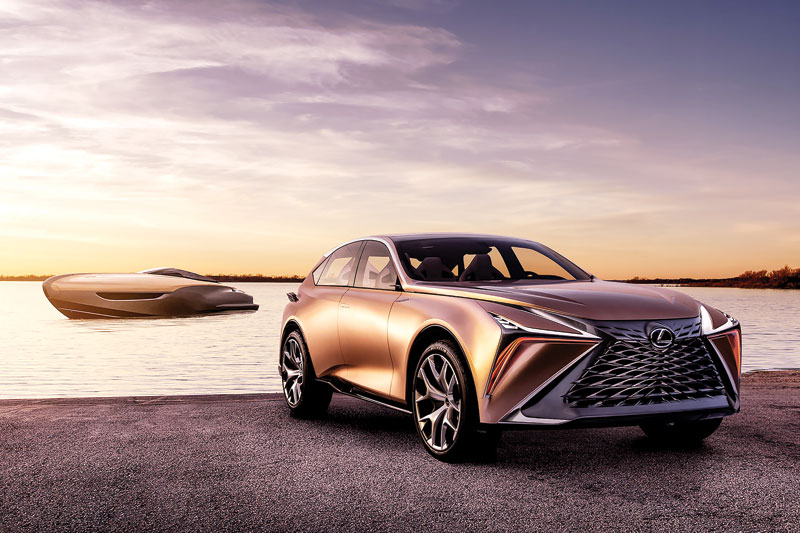 Summer is upon us.
'Tis that time of year when most people head for the beach. And now it seems that Lexus can soon be part of those summers at sea.
The Lexus Sport Yacht concept stunned the automotive and boating worlds when it was first unveiled by Toyota Motor Corporation in Miami last January 2017. By March 8 this year, the Lexus Sport Yacht concept received one of the special "Boat of the Year" awards at the Japan International Boat Show.
As Shigeki Tomoyama (Toyota Motor Corporation Executive Vice President) received the award, he revealed future plans to produce a Lexus premium yacht for sale worldwide. "We plan to start sales in the U.S. in the latter half of 2019, with sales in Japan following in the spring of 2020," said Tomoyama. Also present at the event were no less than Toyota President Akio Toyoda and Lexus International President Yoshihiro Sawa.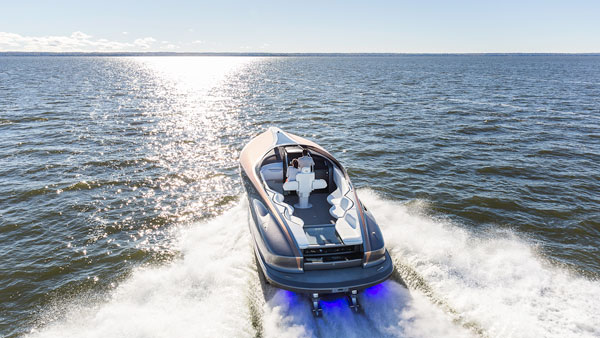 The Lexus Sport Yacht concept was conceived by Lexus Design and engineered by the Toyota Marine Division. A single running proof-of-concept was built in partnership with Marquis-Larson Boat Group of Pulaski (Green Bay) Wisconsin, USA.
The Lexus Sport Yacht Concept is powered by two marinized versions of the Lexus 2UR-GSE 5.0L performance V8 engines—the same engines used in the Lexus RC F coupe, GS F sedan and new LC 500 grand tourer. At 885 horsepower, the yacht has a top speed of 49 miles/hour or 43 knots (Kts). That's fast, with some of the fastest available yachts running at top speeds of 50 Kts. The hull, inner structure and superstructure of Lexus's bespoke 42-foot open sport cruiser are made of hand-laid carbon-fiber fabric, vacuum-infused with two-part polyurethane resin. Accommodating up to eight guests, the Sport Yacht Concept has a high-tech multi-media entertainment system, and interiors crafted with hand-made wood and leather.
The new, upcoming Lexus Sport Yacht is planned to be larger than the 2017 Lexus Yacht Concept. Envisioned to be a 65-foot sport fly-bridge cruiser, the new yacht will have luxury staterooms below deck and entertaining space for up to 15 guests. It will be equipped with connected services using Lexus's new Mobility Services Platform (MSPF) to provide security, smartphone integration, remote diagnostics, maintenance and other services. Specifications, pricing and other details of the new yacht will be announced at a later date.
While the partnership of Toyota/Lexus with Marquis-Larson Boat Group leverages on the latter's renowned boat manufacturing expertise, Toyota Marine is also no stranger to boat-making.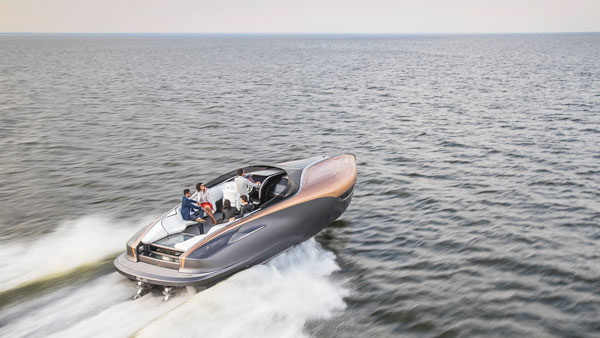 Back in 2013, I rode a Toyota Ponam luxury boat while visiting the Nishiura Port in Japan. We cruised at high-speed, yet the quiet engine and smooth ride allowed me to enjoy conversations with friends and admire the beautiful views of the sea.
Toyota's boat manufacturing history dates back almost three decades. Founded in 1990, Toyota Marine is one of the largest makers of premium yachts in Japan. Several of Toyota Marine's "Ponam" models have previously earned Japan's "Boat of the Year" awards, such as the Toyota Ponam-28V premium sport cruiser (2016); Toyota Ponam-31 sport utility cruiser (2014); and Toyota Ponam-35 luxury cruiser (2011).
Toyota Marine's Ponam lineup includes fiberglass sport-fishing boats from 26 to 30 feet long and luxury cabin-cruisers in 31- and 35-foot lengths with fully-welded aluminum alloy hulls, each powered by a marinized version of the turbodiesel engine of the Lexus GX 300d (3.0-liter turbodiesel 4-cylinder) or LX 450d (twin-turbo diesel 4.5-liter V8) luxury utility vehicles.
It's not unusual to spot a Lexus on the road. But if all goes as planned, we shall be seeing Lexus on the seas, too.
Recommended
August 17, 2022 - 12:00am