Banks tighten standards for corporate borrowers
January 29, 2023 | 12:00am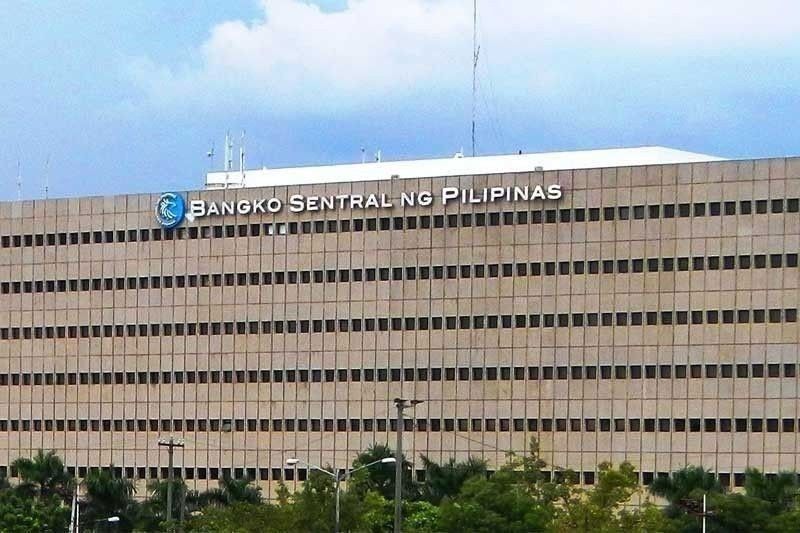 MANILA, Philippines — Philippine banks tightened their lending standards for corporate borrowers but these were further relaxed for consumers in the first quarter of the year, according to the results of a survey conducted by the Bangko Sentral ng Pilipinas (BSP).
Based on the central bank's Q4 2022 Senior Bank Loan Officers' Survey (SLOS), the diffusion index method indicated a net tightening of credit standards for business loans for the first three months of the year.
Majority of the respondents said the tighter credit standards from January to March this year was mainly due to the banks' lower tolerance for risk and deterioration in borrowers' profile.
Aside from deterioration of borrowers' profiles and banks' portfolios, the overall tightening of credit standards in the first quarter was largely attributed to a more uncertain economic outlook this year.
The Philippine economy is widely anticipated to slow down this year after booking its fastest gross domestic product (GDP) growth in almost 50 years at 7.6 percent in 2022, slightly higher than the 6.5 to 7.5 percent target and faster than the 5.7 percent expansion in 2021.
The global economic growth is expected to slow down this year, with a possible recession in the US and Europe, amid the tighter financial conditions after a series of aggressive rate hikes by the US Federal Reserve and other central banks including the BSP to fight inflation.
According to the BSP, specific lending standards reflecting the net tightening of overall credit standards for corporate borrowers include the increased use of interest rate floors, tighter collateral requirements and loan covenants, and reduced size of credit lines.
On the other hand, the results of the latest SLOS conducted from Dec. 14, 2022 to Jan. 13, 2023 showed a net easing in the overall credit standards for household lending, driven by a steady economic outlook, maintained risk tolerance, and unchanged borrowers' profiles and profitability of banks' asset portfolios.
Although specific credit standards were tightened via wider loan margins and stricter collateral requirements, the BSP said these were counterbalanced by some form of easing in specific lending standards particularly for credit card loans as well as in the longer loan maturities across all types of household loans.
Due to the series of aggressive rate hikes delivered by the BSP's Monetary Board to tame inflation and stabilize the peso, the growth in loans disbursed by universal and commercial banks finally slowed to 13.7 percent in November from 13.9 percent in October last year.
Preliminary data released by the central bank showed that loans released by big banks reached P10.64 trillion in end-November last year, P1.28 trillion higher than the P9.35 trillion disbursed in end- November 2021.
Prior to the slowdown in November, credit growth has accelerated for 15 consecutive months or since August 2021 after contracting for eight straight months between December 2020 and July 2021 due to the impact of the COVID-19 pandemic.
Data showed the increase in loans to production activities was steady at 12.5 percent to P9.3 trillion in November last year from P8.28 trillion in the same month in 2021 and accounted 87.4 percent of the total disbursements.
Despite higher interest rates, growth in lending to households picked up by 24.1 percent to P1.01 trillion in end-November for a 9.5 percent of the total loans disbursed by big banks.
Credit card loans surged by 26.5 percent to P539.25 billion as the BSP decided to maintain a status quo on the cap on credit card charges at two percent per month or 24 percent per annum until the end of 2022.
The ceiling was raised by 100 basis points to three percent per month and 36 percent per annum last Jan. 13.