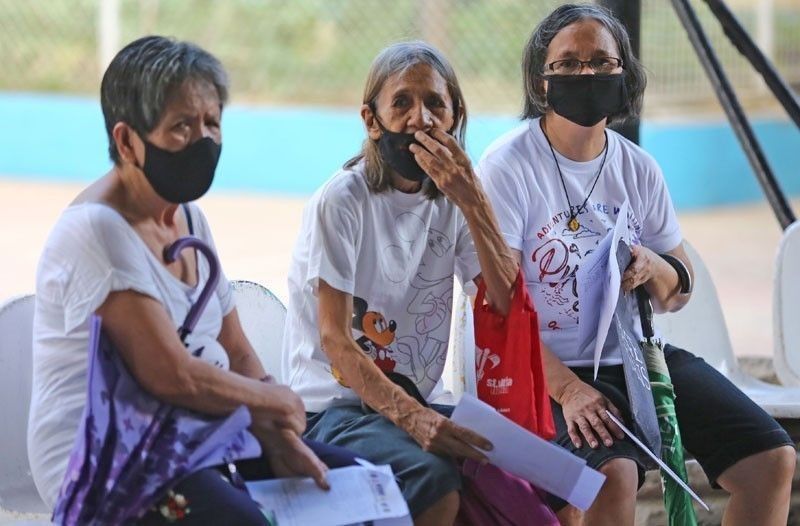 Only 20% of seniors covered by pension
MANILA, Philippines —Only 20 percent of the 7.6 million senior citizens in the country are covered by either the Government Service Insurance System (GSIS) or Social Security System (SSS), the Bangko Sentral ng Pilipinas (BSP) said.
In an online investment briefing organized by Pru Life UK, BSP Governor Benjamin Diokno said the central bank's 2019 Financial Inclusion Survey showed 75 percent or 54 million Filipinos do not have investments.
"While this figure may be disappointingly low, it shows, however, immense room for growth in the investment market," Diokno said.
He said latest data from the Philippine Statistics Authority showed 20 percent of the 7.6 million senior citizens in the country are covered by pension funds.
"The harsh reality is that eight out of 10 Filipinos aged 60 and above, and in many cases, retirees do not receive sufficient pension to fully cover their living expenses. Investments provide people the means to enhance their financial health, as well as to protect their welfare against economic risks and sudden downturns, such as this ongoing pandemic," he said.
The BSP chief pointed out that much still needs to be done to get more Filipinos into investing, especially amid the COVID-19 pandemic.
"The key is to fortify the foundations that will facilitate entry into the formal financial system. This will encourage active participation and, in turn, serve as building blocks for a robust investment market," he said.
The survey showed account ownership increased to 29 percent from 23 percent in 2017, translating to five million new accounts in just two years. Among the poorest, account ownership hit 27 percent, closer to the national average and nearly double the 14 percent in 2017.
On the other hand, electronic money accounts usage doubled to 39 percent from 18 percent as the share of the e-money accounts to total account ownership increased to eight percent from one percent.
Likewise, uptake of other financial services also increased, including formal credit to 19 percent from 14 percent, insurance to 23 percent from18 percent, and investment to 25 percent from 23 percent.
To put investments within reach of the ordinary Filipinos, Diokno said the BSP launched the digital platform of the Personal Equity Retirement Account (PERA) as investments in the facility established 12 years ago reached 1,586, with contributions amounting to P137 million.
Likewise, the BSP issued Circular 1097 allowing trust corporations to distribute their unit investment trust funds (UITFs) through third parties, specifically individual and institutional agents.
"Many Filipinos perceive investing to be costly, and have not yet realize its value as an additional income source," Diokno lamented.
The central bank has partnered with government and industry counterparts including the Department of Education for 29 million learners and 800,000 teachers, the Overseas Workers Welfare Administration for 2.3 million overseas Filipino workers and 14 million Filipinos abroad to institutionalize financial literacy trainings.
The BSP's financial education advocacy has expanded to include digital literacy given the massive digital shift amid the COVID-19 pandemic.
As part of the Digital Payments Transformation Roadmap 2020 – 2023, Diokno has committed to more than double the number of adult Filipinos with bank accounts to 70 percent and at the same time transform the country to a cash-lite economy with half of total transactions in terms of value and volume made digitally.