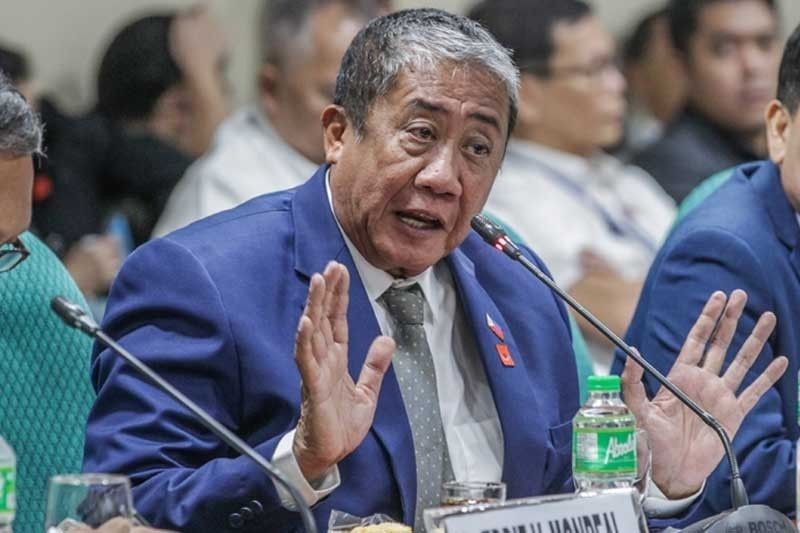 Transportation Secretary Arthur Tugade, in a speech in a conference in Clark, Pampanga earlier this month, said he hopes that negotiations with the consortium will be finished in "no more than two more meetings."
Gremy Pintolo/ File
Tax issue hounds NAIA rehab talks
MANILA, Philippines — Another concession agreement between the government and the private sector is facing headwinds, this time over the P102-billion rehabilitation of the NAIA.
Jose Ma. Lim, president and chief executive officer of Metro Pacific Investments Corp. (MPIC), one of the seven conglomerates that form the NAIA consortium, said an issue that is currently being discussed by the parties which needs resolution is the matter of the real property tax (RPT).
"When a project is in the hands of the government, it isn't subject to any tax. But when private sector takes over, it becomes taxable. So just like in the LRT, that was an issue. It's the same issue here because it's huge and even our tollroads and our other utilities always have that issue. How can you tax assets that belong to the government? " Lim said.
Lim said the RPT amount being asked by the government would have a significant impact on the consortium's expected returns for the massive rehabilitation project.
"It's huge, like about half of the expected returns will be eaten up by RPT," he said.
"We are not saying that the private sector should not shoulder it. We are just saying it has to be a reasonable amount. Because an airport is huge," Lim said.
The MPIC executive said there is a need to find some solution on the matter for the deal to advance.
"It hasn't been resolved so I don't know. But I understand that there is a discussion going on anyway, there is a move to try to address this RPT issue with the government," he said.
Asked if the consortium is willing to let go of the project should the RPT issue not be resolved, Lim said: "We are trying to remain as committed as we can to the development of this country. The airport needs work, that's why we are there. But it has to be something that we can justify to our own shareholders. So it's a balancing of risk and potential."
Transportation Secretary Arthur Tugade, in a speech in a conference in Clark, Pampanga earlier this month, said he hopes that negotiations with the consortium will be finished in "no more than two more meetings."
If not finalized this month, Tugade warned that he may be forced to cancel the unsolicited proposal and offer it to parties that are ready to accept the government's terms and conditions.
"I know it's being addressed. Let's leave it at that," Lim said regarding the deadline set by the transportation secretary.