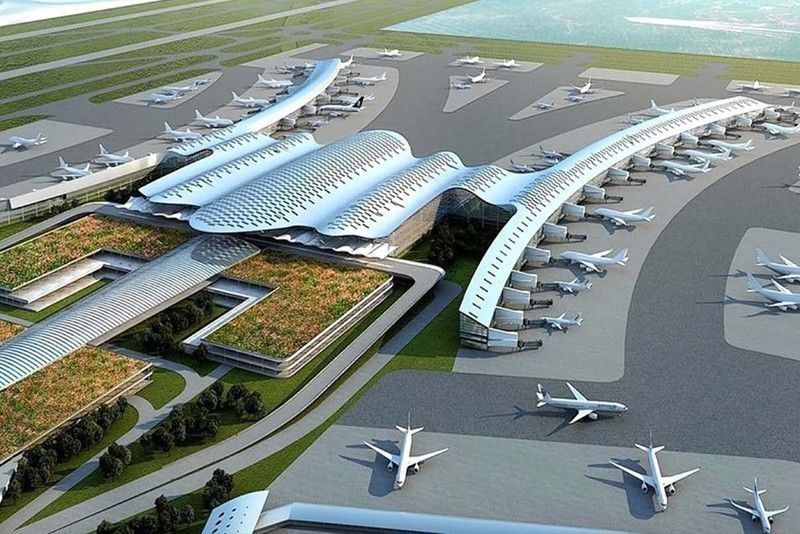 No deliberate delay in Bulacan airport project, says DOTr
MANILA, Philippines — The Department of Transportation (DOTr) denied being the cause of delay in the construction of a new international airport in Bulacan which was supposed to be undertaken by conglomerate San Miguel Corp. (SMC) this month.
In a statement Friday night, the DOTr said a review of the concession agreement of the Bulacan International Airport project is currently being undertaken by the Department of Justice at the request of the Department of Finance.
"The DOTr trusts the wisdom and due diligence in the conduct of the review of the concession agreement on the operations and maintenance of the upcoming airport to ensure that the said agreement will faithfully serve the interest of the Filipino people," the DOTr said.
The agency said there are no objections to the concession agreement, just mere clarifications on the phrasing of provisions on material adverse government action for situations where the government deviates from contractual obligation and as such is required to compensate a private entity, as well as the cap on liability in relation to operational performance and deliverables.
"The need for such clarification derives from the imperative of ensuring that the contracts we enter into, especially those that shall span for decades, are indeed favorable to the Philippine government," the DOTr said.
"The DOTr fully supports initiatives that reduce the risk of future complications wherein contracts are exposed as disadvantageous, or worse – onerous – to the government and to the people. Ultimately, these are all in adherence to tenets of good governance. No more, no less," it said.
SMC president and chief operating officer Ramon Ang said last week the groundbreaking would be delayed because the project is on hold.
DOTr and SMC signed last Sept. 18 the concession agreement for the development of the Bulacan international airport, allowing the project, which is envisioned to solve Metro Manila's worsening air traffic congestion, to finally take off.
A notice to proceed was also signed on the same day which gave SMC the greenlight to proceed with the project's construction anytime.
The new airport, which will be built on a 2,400-hectare property in Bulakan, Bulacan, will have four runways, eight taxiways and three terminals. It will be able to handle up to 100 million passengers per year once fully completed in five years' time.
SMC will undertake the financing, design, construction and operation and maintenance of the new international gateway, which is expected to ease congestion at the Ninoy Aquino International Airport, the country's main international gateway.