More Chinese, Asean tourists targeted
September 25, 2019 | 12:00am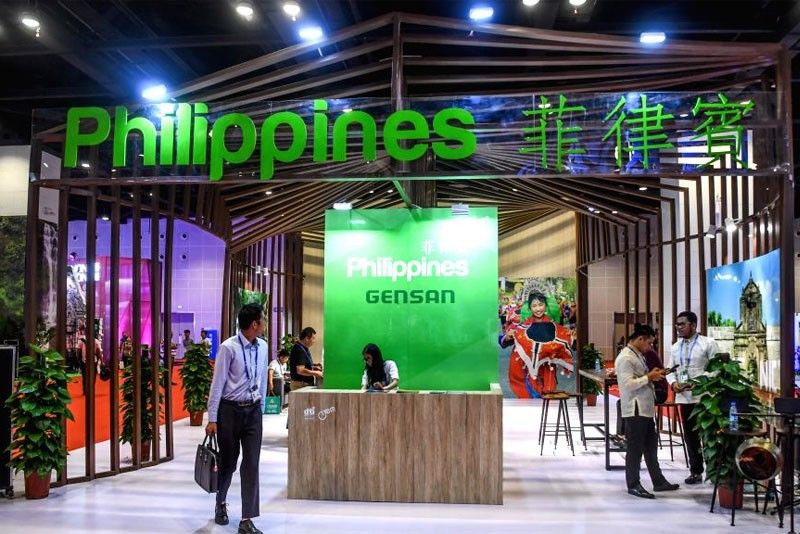 MANILA, Philippines — The Tourism Promotions Board (TPB) continues to strengthen its promotions in the Chinese and ASEAN markets as it recently participated in a regional trade expo.
The agency said it joined the 16th China ASEAN Expo (CAEXPO) in Nanning, Guangxi, China from Sept. 21 to 24 for the 16th China ASEAN Expo (CAEXPO).
The annual event is organized by the People's Republic of China together with the ten ASEAN countries in support of the China-ASEAN Free Trade Agreement (CAFTA).
"As the marketing and promotions arm of the Department of Tourism, the TPB is onboard to mainly showcase the potential of the Philippines as a destination of choice for trade, investment and tourism and to promote the country to China and other ASEAN members as a viable source of quality products and services," the TPB said.
General Santos City, also known as the City of Charm, was the main feature of the Philippine pavilion, an investment area where investment promotion agencies can meet with potential investors.
China remained the country's second largest source market from January to July this year, registering a 35.55 percent increase in arrivals to 1.04 million from 766,079 arrivals in the same period last year.
Earlier this month, TPB also led a Philippine business mission in the cities of Chongqing, Changsha and Shenzhen in China.
"The Philippine business mission aims to boost tourist traffic from China with recently opened direct flights from Chongqing to Cebu, Changsha to Kalibo and Shenzhen to Manila and Cebu and to showcase destinations in the Philippines to the Chinese market," TPB said.
Delegates from various government entities, travel agencies, hotels/resorts and airlines were part of the business mission.
Apart from targeting the Chinese market, the Philippines is also eyeing to strengthen its reach in the ASEAN market.
Tourism Undersecretary Benito Bengzon Jr. earlier emphasized that the Philippines should strengthen its promotions in the ASEAN region give the potential to tap these markets brought by improving connectivity.
"We have to be more aggressive here in ASEAN," Bengzon said, noting the need to be present in the short haul markets, particularly Southeast Asia.
"When you talk about the ability of the Philippines to compete or when you talk about the ability of the Philippines to get a share of the source market, when you look at Southeast Asia, we have a bigger chance," Bengzon added.
This potential may be driven by the high penetration rate when it comes to the low cost carriers in the region, according to Bengzon.
From January to July this year, arrivals from the ASEAN region declined 2.97 percent to 310,081 arrivals from 319,564 arrivals in the same period last year.