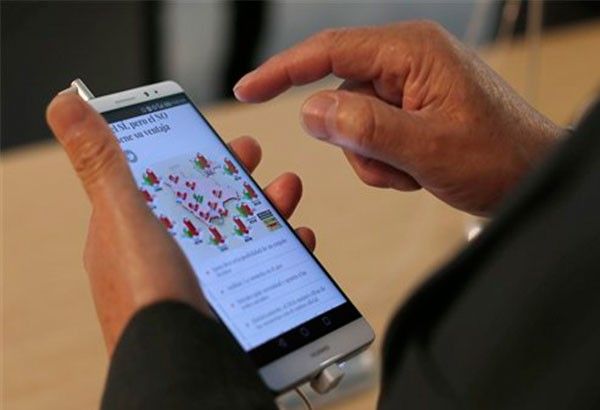 PLDT assures normal functions of Huawei
MANILA, Philippines — Telco giant PLDT Inc. has assured its customers using Huawei phones that their handsets and devices will continue to function normally on the PLDT-Smart network.
"In light of the recent trade ban of the United States government on Huawei products, PLDT and Smart Communications Inc. wish to assure its customers who have availed of Huawei handsets and devices via its official channels that said products will continue to function normally on the PLDT-Smart network," PLDT said in a statement.
Last week, US President Donald Trump barred China's Huawei Technologies Co. Ltd. from the US market.
Huawei was added to a list of firms by the US Commerce Department which American companies can only engage in trade after obtaining the go-signal from authorities.
"PLDT and Smart will work closely with Huawei in addressing concerns regarding future firmware and software updates for phones, pocket WiFi units, and other devices," PLDT said.
"We will continue to keep you posted as we gather more information on this developing issue," it added.
Yesterday,US tech giant Google said it cutting ties with the China firm as it complies with the order of the US government.
Google' android mobile operating system powers most of the world's smartphones, including that of Huawei.
In a report by Reuters, a Google spokesperson was quoted as saying that Huawei would lose access to updates on Google's Android system.
This means that future versions of Huawei smartphones that run on Android will also lose access to popular services, including the Google Play Store and Gmail and YouTube apps.
The report said Huawei will only be able to use the public version of Android and will not be able to get access to proprietary apps and services from Google.