Philippine Airlines mulls re-IPO option to raise funds
February 28, 2019 | 12:00am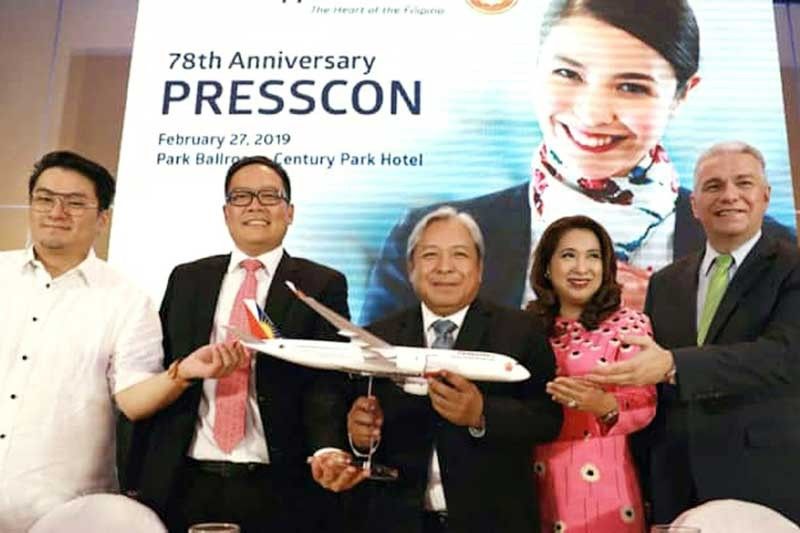 MANILA, Philippines — PAL Holdings, the operator of flag-carrier Philippine Airlines, is looking into the possibility of conducting a re-initial public offering (re-IPO) to raise funds and comply with the looming higher public float requirement for listed companies.
PAL president Jaime Bautista said the company is preparing to comply with the upcoming regulation should it be implemented this year.
"We'll study that...if we will really be required, because I understand it's not really a requirement yet. It's a requirement only for new listed companies but for existing listed companies, we can stay with the minimum 10 percent," Bautista said.
A re-IPO is a follow-on offering on an already listed stock. PAL became a publicly-listed company after it did a backdoor listing in 2007. Its public float currently stands at 10.32 percent.
Bautista said the company is willing to comply with the float requirement depending on up to what is mandated by the regulators.
"We have not appointed an investment bank yet, but there are many investment bankers who are asking meetings already. Right after the signing of agreement with ANA, I received at least five calls from investment bankers offering to do the re-IPO of PAL Holdings," Bautista said.
The Securities and Exchange Commission last year postponed the higher public float requirement for companies that are listed in the market given the prevailing market conditions.
The new entrants, however, have already been slapped a higher public float of 20 percent from the previous 10 percent.
ANA Holdings, the parent company of Japan's largest airline All Nippon Airways, announced last month the investment in PAL Holdings through the acquisition of 9.5 percent outstanding shares for a total investment of $95 million.
"We are now in the process of completing certain requirements. We're hoping early March the transaction will be finalized," Bautista said.
Bautista said ANA's entry in PAL would help the company achieve its goal of becoming a five-star airline.
PAL yesterday introduced a new Premium Economy experience that will enable travelers to avail of a high-value inflight alternative to full business class or mainstream economy class service.
Premium Economy is one of a series of product innovations being rolled out by the carrier in an ongoing program to obtain a five-star quality service rating.
In celebration of its 78th anniversary this year, PAL is also launching its biggest seat sale promotion by offering as low as P78 for domestic and as low as $78 for international routes for the travel period running from March 16 to Dec. 31. Booking dates are from March 1 to 10.