Economists see possible rate cuts early 2019
December 6, 2018 | 12:00am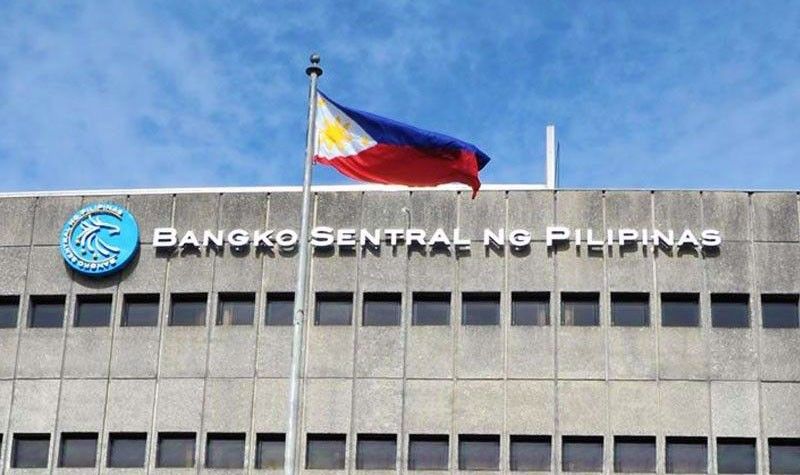 MANILA, Philippines — The Bangko Sentral ng Pilipinas (BSP) may pause from its tightening episode and even start cutting its interest rates next year as a result of the easing of inflationary pressures, according to economists.
ANZ Research said the moderation in inflation to below market estimates at six percent in November from a near 10-year high of 6.7 percent in October is a positive development.
Shashank Mendiratta, senior economist for Asia at ANZ, said the latest data reinforces ANZ Research's view that inflation has peaked in the Philippines.
"We expect it to ease further in the coming months. The recent fall in global crude oil prices and the likely passage of the rice importation bill also bode well for the inflation outlook, in our view," he said.
Mendiratta said these factors should allow the BSP to keep policy rates steady at its next meeting on Dec. 13.
"November's inflation print should allow the BSP to keep policy rates steady at their upcoming meeting," he said.
ING Bank Manila senior economist Nicholas Mapa said the central bank may opt to slash borrowing costs as early as the second quarter of 2019 due to slowing inflation and the expected gross domestic product (GDP) growth slowdown in the fourth quarter and the first quarter of next year.
"Although the central bank has reiterated its desire to remain vigilant against any signs of second-round effects and anchor expectations, should inflation continue to show this kind of stark deceleration over the next few months, we now open up the possibility of a reversal in BSP's stance as early as 2Q 2019," Mapa said.
Further, Mapa said the US Federal Reserve takes on a less aggressive rate hike stance, with market expectations now showing only two more rate hikes until the end of 2019.
"If a confluence of decelerating inflation, slower GDP and a dovish Fed align, the chances for a BSP two-pronged easing increases significantly. In light of these developments, we are reviewing our forecast for BSP policy in 2019," he said.