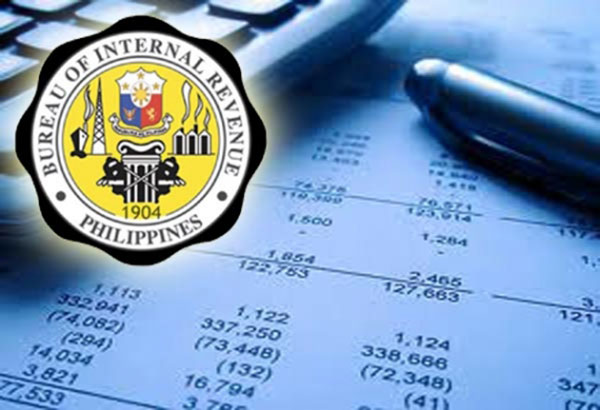 Prieto clan-owned Golden Donuts Inc. asserted that it has dutifully paid its taxes. The company added that it is ready to answer the tax complaint at the proper forum. File photo
Prieto-led Dunkin' Donuts franchiser: We're ready to answer tax raps
MANILA, Philippines — Following the Bureau of Internal Revenue's tax raps, Golden Donuts Inc. (GDI), Philippine franchisee of Dunkin' Donuts, has asserted that it has duly paid its taxes over the years.
In a statement, GDI said that it "categorically denies the accusations of tax evasion for the year 2007."
"As a matter of fact, the tax liabilities of GDI for the said year had been settled with the BIR as of 2012," GDI added.
The BIR on Friday slapped GDI, owned by the Prieto clan of the Inquirer group, with a P1.12-billion tax evasion case.
READ: BIR slaps local franchisee of Dunkin' Donuts with P1.12B tax raps
The bureau claimed that GDI and its officials violated the tax code for allegedly failing to pay P1,118,331,640.79.
The GDI said that it has yet to receive a copy of the BIR complaint but asserted that "it has always been compliant with all tax laws and regulations, as evidenced by tax clearances issued by the BIR over the years."
The BIR, in a statement, said that they learned that GDI under-declared its royalty income by P38,963,462.56. It was also learned that GDI declared its royalty income, which is subjected to regular income tax, amounting to P133,190,904 as passive income.
"An under-declaration of income or overstatement of deductions is substantial when it exceeds 30% of that declared. Such substantial under-declaration constitutes prima-facie evidence of a false or fraudulent return under the Tax Code," the BIR added.
GDI pointed out that, basing from the reports, that the said under-declaration "arose from the attribution of sales of franchises to GDI."
"All GDI franchisees are business entities separate from GDI that are responsible for paying their own taxes," the company asserted.
It added: "GDI is a professionally-managed organization which has been in the food business for more than 37 years. GDI is prepared to answer the tax evasion case in the proper forum."
In April last year, President Rodrigo Duterte accused the Prietos of not properly paying taxes. The chief executive told reporters: "Inquirer owns Dunkin' Donuts. Did you know that? It had tax dues that were settled during the time of (former Internal Revenue Commissioner) Kim Henares. They did not pay anything or only paid tax less."
The Inquirer has been at the receiving end of Duterte's tongue-lashing for allegedly publishing reports that are biased against his administration.
Earlier, Prieto-owned Sunvar Realty Development Corp. was ordered to vacate the Mile Long property.
Tycoon Ramon Ang, a friend of Duterte, is set to take over the Prieto's stake in the Inquirer group.