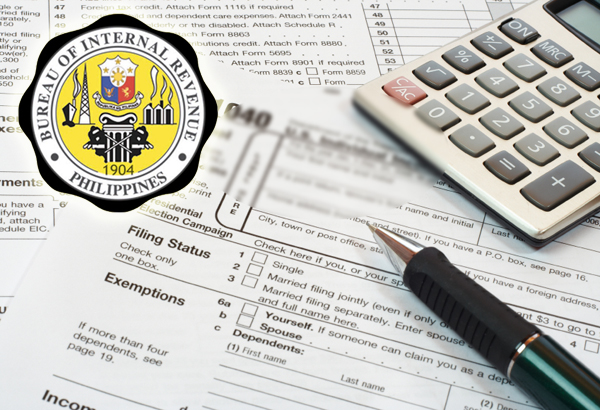 The Bureau of Internal Revenue said that Golden Donuts Inc. that carries the Philippine franchise of Dunkin' Donut owes the government P1.12 billion worth of tax liabilities. File
BIR slaps local franchisee of Dunkin' Donuts with P1.12B tax raps
MANILA, Philippines — The Bureau of Internal Revenue has filed a P1.12 billion tax evasion case against Dunkin' Donut's Philippine franchisee, Golden Donuts Inc.
On Friday, the BIR filed criminal charges against Golden Donut Inc. and its officials: President Walter Spakowski, Treasure Miguel Prieto, Chief Financial Officer Pedro Paraiso and Vice President for Finance and Administration Jocelyn Santos.
They are facing complaints on violations of Sections 254 and 255 in relation to 253 and 256 of the National Internal Revenue Code of 1997 for allegedly failing to pay P1,118,331,640.79 for the tax year of 2007.
Golden Donuts Inc. carries the franchise and license grantee of Dunkin Donuts of America.
The said franchise is owned by the Prieto clan, who also owns the newspaper Philippine Daily Inquirer.
'Under-declaration of sales'
In a statement, the BIR said that "the case arose when a confidential information was received by the BIR that GDI made substantial under-declaration on its sales."
The bureau said it has issued a letter of authority to examine GDI's book of accounts.
"Investigation likewise revealed that GDI substantially under-declared its sales by 39%. The under-declaration of sales was noted by comparing the donut sales declared by GDI vis-a-vis sales derived from the grossed-up value of franchise fee paid to Dunkin Donuts of America Inc," the BIR said.
The BIR said that they learned that GDI under-declared its royalty income by P38,963,462.56. It was also learned that GDI declared its royalty income, which is subjected to regular income tax, amounting to P133,190,904 as passive income.
"An under-declaration of income or overstatement of deductions is substantial when it exceeds 30% of that declared. Such substantial under-declaration constitutes prima-facie evidence of a false or fraudulent return under the Tax Code," the BIR added.
Duterte and the Prietos
The Inquirer has been at the receiving end of President Rodrigo Duterte's tirades for allegedly publishing "biased" reports and "fake news" against the administration.
Tycoon Ramon Ang, a friend of Duterte, is set to take over the Prietos' stake in the Inquirer group.
In April last year, Duterte accused the Prietos of not properly paying taxes. The chief executive told reporters: "Inquirer owns Dunkin' Donuts. Did you know that? It had tax dues that were settled during the time of (former Internal Revenue Commissioner) Kim Henares. They did not pay anything or only paid tax less."
Earlier, Prieto-owned Sunvar Realty Development Corp. was ordered to vacate the Mile Long property.