SSS contribution increase necessary — Diokno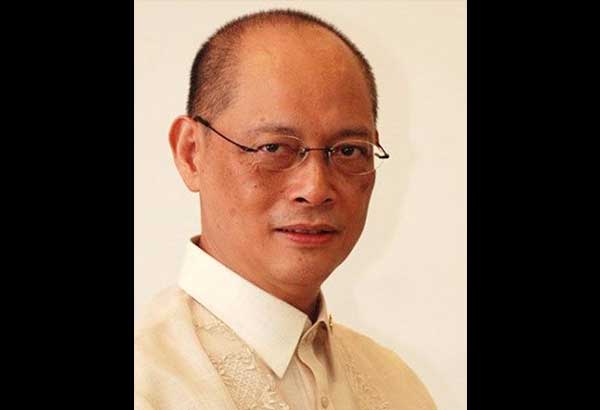 MANILA, Philippines — The life of the Social Security System (SSS) fund will continue to diminish without any increase in members' contributions due to the growing demand for pension benefits, according to the Department of Budget and Management (DBM).
In an interview, Budget Secretary Benjamin Diokno said the non-adjustment of SSS members' contribution may jeopardize the viability of the pension fund amid rising expenditures brought about by the increasing number of pensioners every year.
"(The decrease in the fund life is happening) fast because there are more retirees. If your contribution is constant, it will affect the long-term viability of the fund," Diokno said.
Diokno warned that solely disposing SSS' real estate properties would not be enough to secure revenue and help extend the actuarial life of the SSS.
"That is wrong, because when you sell properties, that's just a one-time collection. You just monetized the asset. Not because you have money the SSS has become richer. That is not the solution," Diokno said.
In thinking of measures to preserve the life of the SSS fund, Diokno urged the members of the SSS board to consider the long-term implications of their decisions.
"You have to think in behalf of the membership, or else you will jeopardize the long-term viability of the fund. You cannot be a populist, you have to be responsible to the membership," Diokno said.
President Duterte's approval of the P1,000 additional pension benefits retroactively implemented in March has shortened the actuarial life of the SSS fund to 2032 from 2042.
To preserve the viability of the fund, Duterte also approved a corresponding 1.5 percentage point contribution rate hike originally scheduled in May 2017 and an increase in monthly salary credit to P20,000 from P16,000.
SSS president and chief executive officer Emmanuel Dooc earlier said the plan to increase members' contributions was deferred to 2018, after the enactment of the tax reform bill and the amendments of the SSS charter.
However, SSS chairman Amado Valdez contradicted Dooc's statement, saying an increase in contribution hike is the "last option."
Finance Secretary Carlos Dominguez left the final decision on the matter to the SSS board, citing various measures to save the pension fund, including the removal of the salary credit ceiling of P16,000.
"(The maximum salary credit) is only P16,000, so anything over P16,000 doesn't get any increase. By (removing) that, they may not even require an increase in contribution," Dominguez said.
Asked to comment on this, Diokno said the removal of the maximum salary cap would need an amendment of the legislation.
"I think that needs legislation. But still, you have to recognize that this will increase the rate (of contributions)," he said.