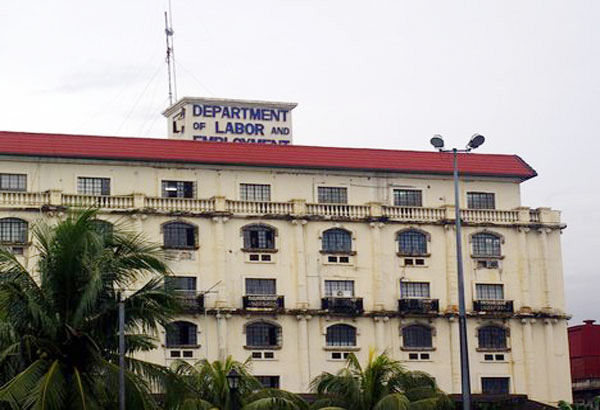 According to Labor Secretary Silvestre Bello, one of the provisions of the new DOLE department order (DO) to be implemented in early 2017 is the prohibition against sub-contracting. File photo
'Endo,' sub-contracting banned by 2017
MANILA, Philippines – The Department of Labor and Employment (DOLE) is set to finally stop the illegal end of contract or "endo" scheme in 2017, as well as the practice of sub-contracting.
According to Labor Secretary Silvestre Bello, one of the provisions of the new DOLE department order (DO) to be implemented in early 2017 is the prohibition against sub-contracting.
"Under the new DO, DOLE will no longer allow any company to sub-contract," Bello said. The new policy, he said is intended to stop the endo scheme.
Bello said prior to its official issuance on Dec. 28, the draft DO to replace the controversial DO 18-A, or the rules governing contractual employment, would be presented to President Duterte for approval.
Labor Undersecretary Dominador Say said one of the main differences between DO 18-A and the new DO is the prohibition against sub-contracting.
"DO-18-A allows contracting and sub-contracting, this new policy would totally eliminate subcontracting. There will only be one legitimate contractor, which should be financially capable to finish the services of its own account," Say said.
Sub-contracting is the practice of assigning part of an obligation and task under a contract to another party known as a subcontractor.
Benjo Benavidez, DOLE's Bureau of Labor Relations (BLR) director, said sub-contracting must be abolished because it serves as a breeding ground for violations of labor standards.
With the new policy, Say said, DOLE would also be impose a higher bond on the contractor prior to registration to ensure the contractor it is capable of paying its employees in case the company fails to immediately collect from the principal.
Say said the new policy also mandates the contractor to look for alternate employment to the worker within three months after the end of the contract with the principal.
"If the contractor fails to look for an alternate job within three months, the worker shall be separated and provided separation pay," Say said.
Another proposed provision, which Say said is still under discussion is the requirement for the contractor to provide monthly financial assistance equivalent to half-month salary to a worker who is yet to find alternate employment within the prescribed three-month period.
"When the worker finds an alternate job, the amount of financial assistance given him shall be deducted from the salary," Say said.
The new policy, if finally implemented, Say said, would make it easier for workers to a file complaint before the DOLE regional office for regularization.
Say said under the existing rules, the complaint for regularization has to be filed before the National Relations Commission (NLRC) and could even elevated to the Supreme Court.
Once the case is filed before the DOLE regional office, he said, the complaint could only be elevated to the Office of the DOLE Secretary which makes the process faster.`