FIBA lauds Philippine broadcast coverage of Basketball World Cup
September 15, 2023 | 1:09pm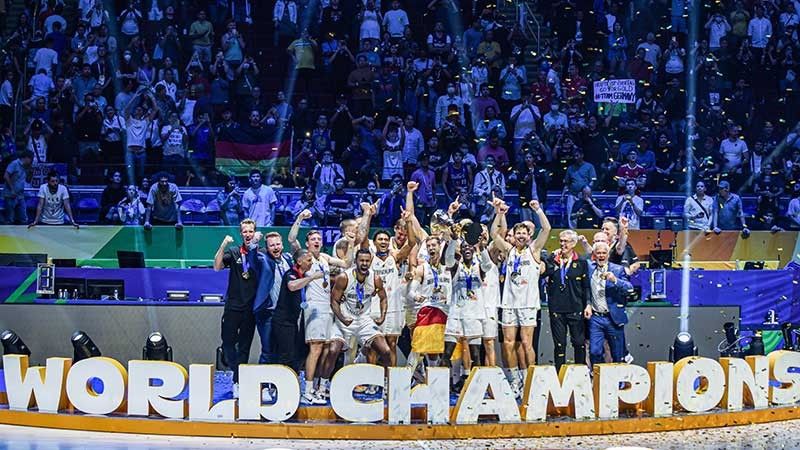 MANILA, Philippines – After more than two weeks of nonstop basketball action, the FIBA World Cup 2023 held in Manila came to a close last September 10.
Excitement ran at an all-time high for the local fans, as the Philippines enjoyed the honor of hosting the world's best teams as they battled it out for basketball supremacy.
Records were broken: The opening match between Gilas Pilipinas and the Dominican Republic at the Philippine Arena last August 25 set the FIBA World Cup record for live attendance as some 38,115 fans witnessed history unfold.
Fans also met the first Filipino Digital Human named "Pearl" — a collaboration between Smart-PLDT, NTT Data and MediaQuest.
And for those who worked tirelessly to make this event a resounding success, the team effort of the entire MVP Group of Companies was commended by International Basketball Federation Secretary General Andreas Zagklis as the tournament has "lived up to expectations and delivered in terms of drama, fan engagement, social media stats, and overall experience."
Unprecedented coverage
Delivering the task of staging the games and providing world-class coverage, Cignal TV applied its combined strengths in event production and sports broadcasting to bring to the world stage an unforgettable spectacle.
Fans from all over the Philippines were able to enjoy the games at the 238 watch parties held in 92 locations nationwide spearheaded by Cignal TV, in partnership with participating malls and barangays.
While those who watched the games from their homes were provided various options: free-to-air channels on TV5 and One Sports; Pay TV channels One Sports+ and PBA Rush; and Cignal and SatLite pay-per-view services.
Meanwhile, Cignal TV's OTT streaming platform Pilipinas Live showed all 92 games without commercial interruption. This innovative sports app raised the fans' viewing experience to a whole new level by providing a host of unique features including multi-camera views, behind-the-scenes, and the fan stream feature.
"As the official Philippine Media Rights Holder of the FIBA Basketball World Cup 2023, we produced the best game coverage using state-of-the-art equipment as well as the studio shows for our various broadcast and streaming platforms," said Cignal TV's First Vice President and Head of Channel and Content Management, Sienna Olaso, who also served as Broadcast, Media, and Ceremonies Head for FIBA LOC.
For Jane Basas, President and CEO of MediaQuest Holdings and Cignal TV, who also served as Head of the Ways and Means Committee of the FIBA LOC, the successful hosting and broadcast of the World Cup in Manila was the culmination of years of hard work made possible by the MVP Group.
"We are truly honored to be given the opportunity to deliver this memorable experience. Our heartfelt gratitude goes out to all our partners at FIBA, SBP, Smart-PLDT, our production and broadcast teams from Cignal, and all the volunteers who made this possible," said Basas.
With the successful conclusion of the World Cup, Cignal TV is now ramping up efforts of furthering its world-class production and broadcast capabilities and has set its sights on the upcoming 19th Asian Games in Hangzhou, China, as well as the 2027 FIBA World Cup to be held in Qatar.