Tab Baldwin: There are rainy days
October 12, 2018 | 12:00am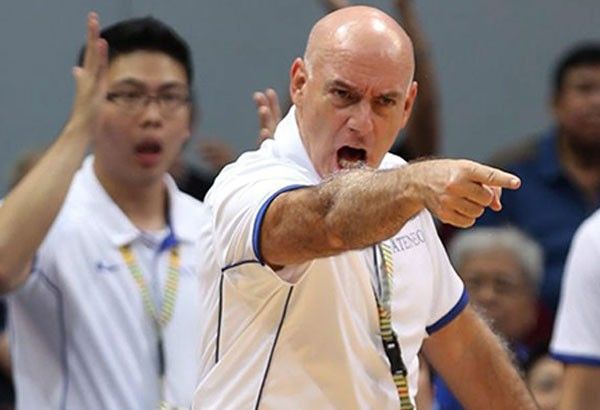 MANILA, Philippines — Ateneo coach Tab Baldwin readily admitted the Blue Eagles were outworked by a defense-oriented Far Eastern side that prevented them from getting their regular shooting rhythm.
Averaging 39.8 percent on the field prior to the game, the Eagles coughed up 29.7 percent overall against the FEU defenders, making only five of 32 attempts from beyond the arc, a season-low for the usually accurate Atenean gunners.
"FEU played great defense. They played a better game than us. Our offense was really lacking but certainly the effort was there. I don't think you can play a game and force 27 turnovers and get 19 offensive rebounds and feel bad about your effort. We feel good about our effort but we just didn't hit our shots," noted Baldwin after Ateneo's shock 60-63 setback in Wednesday's UAAP Season 81 hoops wars.
"You have days like that. Some days you come to office and it's raining and you know it's not a good day. I think you give their defense a lot of credit why we missed shots. They're not as highly rated as they are for nothing. They have one of the best defenses in the UAAP. In this game, their defense was the winner and we were the loser," he added.
Ateneo didn't get much from old reliables Matt Nieto, who sustained a finger injury and played for a little under eight minutes, and Thirdy Ravena, who scored only eight in a 19-minute stint hobbled by foul trouble, but Baldwin won't use that as an excuse.
"We believe in our roster and we expect our roster to come through and get the job done when they're called on no matter what the circumstances. And against FEU, we collectively didn't do it," said the Kiwi American mentor.