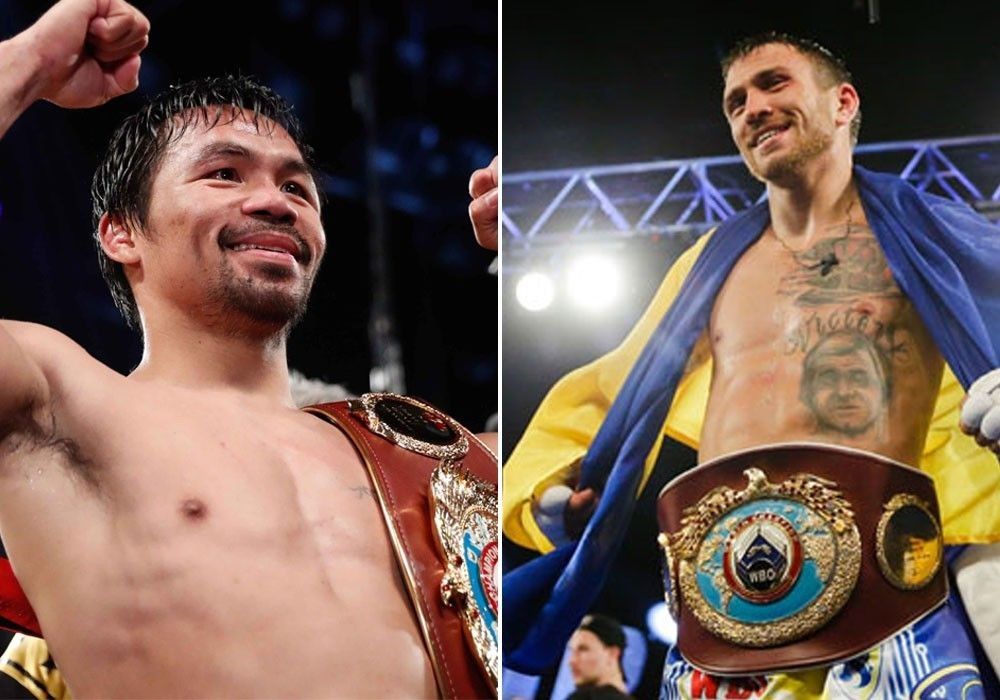 Manny Pacquiao and Vasyl Lomachenko
AP Photos
Pacquiao camp still wants Lomachenko showdown
MANILA, Philippines – An impressive performance by Vasyl Lomachenko will not affect the plan of Manny Pacquiao's camp to pursue a fight with the Ukrainian star.
Pacquiao's adviser Mike Koncz told Philstar.com he's still very much in favor of pitting Pacquiao against Lomachenko following the boxer's massive knockout win over Jorge Linares on Sunday.
"Yes, I still like that fight (Pacquiao-Lomachenko) as it is very intriguing," Pacquiao's adviser told Philstar.com in a text message Monday.
Lomachenko — currently among the top pound-for-pound boxers in the planet — recovered from a sixth round flash knockdown to stop Linares with a body shot in the 10th canto to become the WBA lightweight champion. It is his third world title in as many divisions, and he clinched it in just 12 professional fights.
Pacquiao, for his part, is in the thick of training for his July 15 title shot against WBA welterweight champion Lucas Matthysse. He had made it clear that if he gets past Matthysse, he will try to go after Lomachenko (11-1, with 9 KOs) in a November bout.
"The public, I believe, would want to see that fight," Koncz added.
Lomachenko's speed and movement are reminiscent of what Pacquiao showed when he was at his peak, and if the Filipino icon proves he can still fight at the top level, it will be interesting to see him try against the dangerous Ukrainian.
The 39-year-old Pacquiao, now past his prime, will likely be a heavy underdog against the 30-year-old Lomachenko.
But that doesn't mean Pacquiao can't pull it off.
"Lateral movement," Koncz said when asked about the key to Pacquiao beating the skilled Lomachenko.